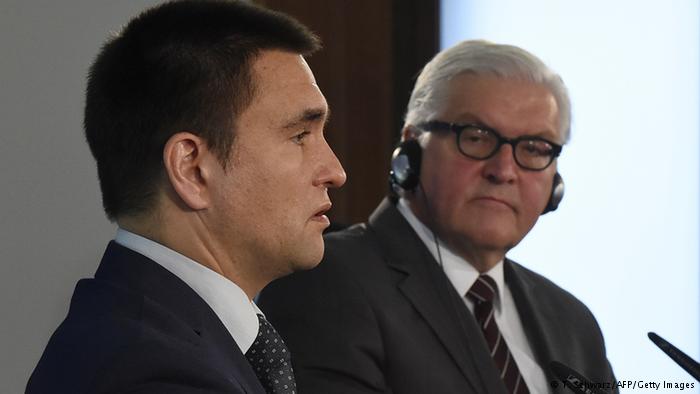 The government of the Federal Republic of Germany has turned down Ukraine's request for military aid in the conflict with pro-Russian separatists.
"The military support for Ukraine in this conflict is not even being discussed," the deputy government spokesperson Christiane Wirtz  said in Berlin on Friday, November 28, reports Espreso TV, citing Dw.de.
Earlier, in an interview with the Bild newspaper, Ukraine's Foreign Minister Pavlo Klimkin called on Germany to give his country diesel engines for military transport vehicles. He stated that Russia is redeploying troops and that Ukraine must prepare for a winter offensive by the enemy.
Regarding the specific request for diesel engines, Christiane Wirtz said that Ukraine's request is currently under review. She also stressed that the government of Germany will do everything possible to de-escalate the crisis in Ukraine. A spokesperson for the German Foreign Ministry said that, contrary to the statements made by Klimkin, his department does not have information that pro-Russian separatists are preparing a winter offensive.
Meanwhile, in an interview with the Welt newspaper, Ukraine's representative  to the EU, Ambassador Konstantyn Eliseyev,  criticized the German Foreign Minister Frank-Walter Steinmeier  for rejecting the possibility of Ukraine joining NATO.  Eliseyev said he could not understand such a position.
"Every partner country, including Germany, should respect the choice of a sovereign state, which is what Ukraine is, he said. "No country has the right to block Ukraine's path to NATO and thus to a better future."
Earlier, Steinmeier, in an interview with the online edition of Spiegel magazine, stated that Ukraine's membership in NATO is out of the question. "On the issue of Ukraine's accession to the alliance, the position is exactly the same as I announced it many months ago: I see the possibility for a partnership between Ukraine and NATO but not for the country's membership in the alliance," he said.
Tags: Germany, military aid to Ukraine, News, Ukraine