German Minister for Development Müller will assist Kyiv with an aid convoy valued at  ten million euros (more than twelve million US Dollars), destined primarily for the war-ravaged territories of eastern Ukraine.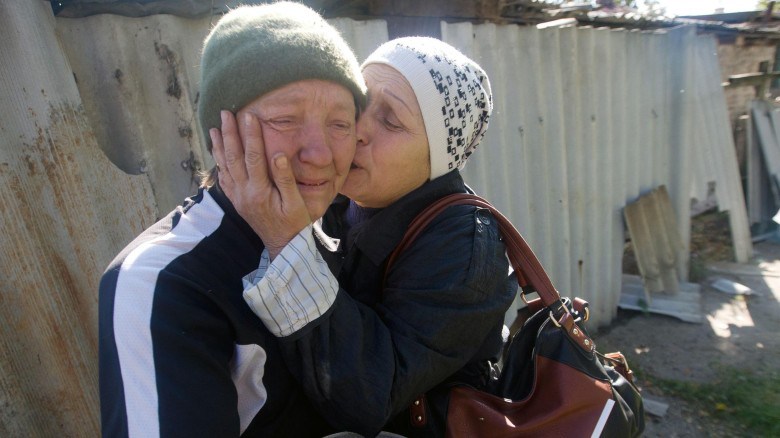 Given the approaching onset of winter in Ukraine, the federal government has formed an aid convoy of more than 100 trucks, destined primarily for the east of the country.
The Development Ministry announced on Saturday that the convoy is expected to arrive by mid-October in the troubled region.
Included in the shipment are mobile housing units and kitchens, heaters, generators, water and diesel tanks, winter clothing, blankets and cots.
The inventory was "closely coordinated with the Ukrainian government" and essentially intended for Eastern Ukrainian cities such as Kharkiv, Dnipropetrovsk and Slavyansk.

"Millions of refugees in the country"
"We want to send a message of solidarity," said German Development Minister Gerd Müller (CSU). It is estimated that one million people in Ukraine had fled because of the violent clashes. Müller wants to hand over a part of the shipment in person on October 14 in Kharkov.
According to insiders, the Federal Government is considering a Bundeswehr mission to monitor the mediated ceasefire by the OSCE between rebels and the army in eastern Ukraine. If political decisions are made for an OSCE mission with the participation of German soldiers, the Bundeswehr would be willing to participate with personnel and equipment, it was reported in government circles on Saturday.
However, the possible number of troops is undecided. There is still no clear-cut concept of operations, since this depends both on the particular security situation in Ukraine as well as the conditions of the OSCE.
German-French talks
The Foreign Office announced that the federal government is currently engaged in talks with the French Government regarding support for the OSCE as it assumes its duties in Ukraine. "These are currently only exploratory discussions," said a spokesman of the Foreign Office.
Foreign Minister Frank-Walter Steinmeier has discussed the topic on Friday in Paris with the French government. "Nothing is decided yet. Prior to any possible decisions, difficult legal and policy issues need to  be clarified," the spokesman said.