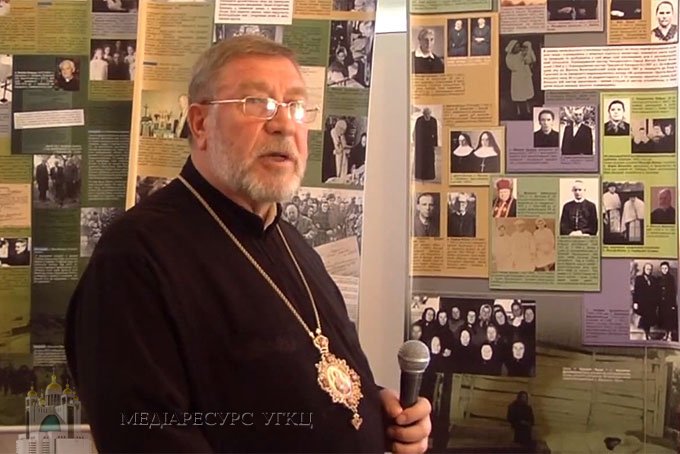 "Much of the infrastructure for the normal functioning of Donetsk is non-existent, including the closure of banks and postal services. However, matters will become much worse if the Ukrainian government, despite the obvious difficulties in sustaining the normal functioning of government, discontinues the regular payment of pensions to those citizens of Ukraine who remain as residents in these territories. The result will be an economic and social crisis. Consequently, I fully support the appeal being made to President Poroshenko by Metropolitan Ilarion, Metropolitan of Donetsk and Mariupol, Ukrainian Orthodox Church, Moscow Patriarchate, on 17 November, 2014. In my opinion, a dependable network needs to be established for the delivery of these pensions to these citizens," stated Bishop Stepan (Meniok), Exarch of Donetsk for the Ukrainian Greek Catholic Church, commenting on the latest state of affairs in Donbas.
He further added that both he and Bishop Ilarion cite as motivation for this initiative the main commandment of Christ, "Love the Lord God and love your neighbour." In his words, because of the recent dramatic events in our country, many Ukrainian Greek Catholics in Donbas have been deprived of spiritual support. Most of the clergy have been forced to flee their homes because of imminent threats to their lives and to their families.
Nonetheless, Bishop Stepan emphasized that within the territory of his Exarchate, and especially in Donetsk, there continues to be found priests and faithful, who regularly assemble for Sunday and holy day services, and for common prayer.
"The situation in the region is extremely difficult. The political crisis that has erupted has resulted in the deaths of hundreds of people on both sides. These are parents and these are children! Not one of us ever wants to lose our loved ones in such a war. Consequently, each of us must make that effort that will bring a return of God's own peace to this land as soon as possible," Bishop Stepan explained.
Tags: Archive