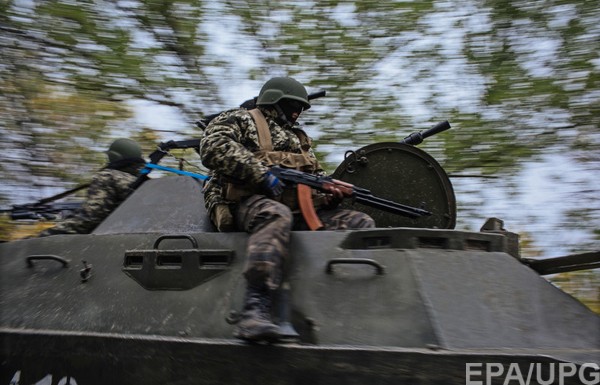 The main reasons that led to the defeat of ‪Ukrainian‬ troops near Ilovaisk tragedy within the fundamental problems in the organization of the country's defence, and a significant share of responsibility belongs to top officials of the Defence Ministry and the General Staff of the Armed Forces of ‪Ukraine‬, news agency UNIAN reported at 16:00 Kyiv time on 20 October, quoting the interim report of the temporary parliamentary investigation commission for investigating the circumstances of the tragic events that led to killing and capturing of soldiers of volunteer battalions and the Armed Forces of Ukraine near the town of Ilovaisk, Donetsk Oblast.
The report published by the TIS head, Andriy Senchenko, said that eight out of 11 TIS members, had signed the interim report.
The report said that "The non-introduction of martial law led to disorganization in control over military operations, which largely caused events in Ilovaшsk."
"Erroneous personnel decisions gravely complicated the situation and non-sensical actions on the part of Defence Minister Valeriy Heletey and the head of the General Staff, Viktor Muzhenko, led to the Ilovaisk tragedy," the report said.
"At all stages of the events connected with the Ilovaik tragedy, the aforementioned commanders demonstrated inability to organize the country's defence," the TIS report said.
"The size of our forces in the D sector at the beginning of the mass invasion of the Russian forces was such that the Russian military convoys could have simply not noticed our military," Senchenko was quoted as saying.
Senchenko said that "according to all indicators, the overall number of killed, wounded and those who died from wounds is around 1,000 people in all episodes of the Ilovaisk tragedy." He added that that "up till now, neither the Defence Ministry, nor the General Staff have answered the questions of the investigation commission sent to them on 10 September 2014 regarding the losses of the Armed Forces of Ukraine sustained during the attempt by our units to get out of the Ilovaisk encirclement," the report was quoted as saying.
The TIS report also said that "unlike other institutions, the Defence Ministry and the General Staff have been systematically hindering the commission's work".
Tags: Donbas, Donbas war (2014-present), Ilovaisk, Mortalities