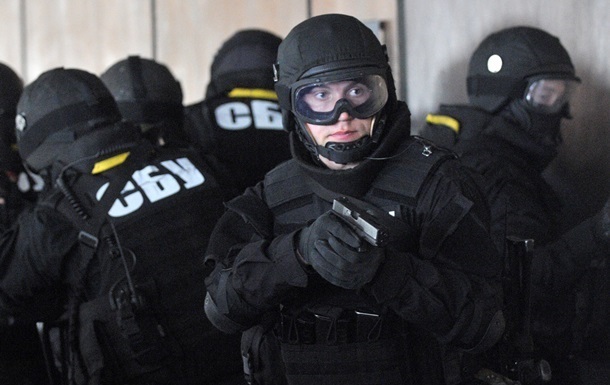 The counterintelligence unit of the Security Service of Ukraine has detained two Ukrainian nationals who fought with the separatists from the self-proclaimed Donetsk people's republic against government troops but later fled to the capital, the UNIAN news agency said on 26 September.
Acting together with police in Bila Tserkva, the Security Service of Ukraine detained an 18-year old citizen "P", born in Khartsyzk, Donetsk Region. Before coming to Kyiv Region to study, he "earned some money" in an illegal military formation in Donbas by guarding a separatist checkpoint near his hometown.
In Kyiv Region, he kept contacts with the separatists online who instructed him to share anti-Ukrainian statements, recruit local residents, scout for arms andcarry out sabotage, the Security Service of Ukraine said.
One more militant of the self-proclaimed DNR , a 39-year-old Ukrainian national "M", was detained in Irpin, also Kyiv Region, UNIAN reported.
According to the Security Service of Ukraine, the man was "walking around the town with an RGD-5 hand grenade in his bag".
Tags: DNR ("Donetsk People's Republic"), Donbas, Donbas war (2014-present), SBU