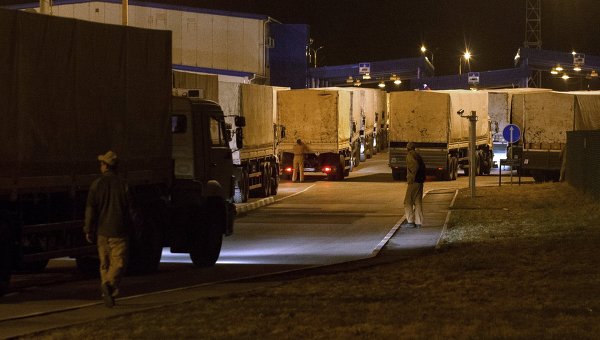 The second Russian "humanitarian" convoy unloaded in Krasnodon in a local factory on its way to Luhansk, according to the head of the NGO Prava Sprava Dmytro Sniehyriov.
"Somehow the fact that the first Russian "humanitarian" convoy unloaded at the "Yunist" factory in Krasnodon, and only after that continued to move further to Luhansk, is glossed over. Then we proved that mortar shells and guns were among the goods with photos and videos. We can already say that the same happens today. It is no coincidence that rumors of an end to the ceasefire after September 13 are spreading among the among the militants in Luhansk, which clearly coincides with the date of the convoy passing," said Sniehyriov.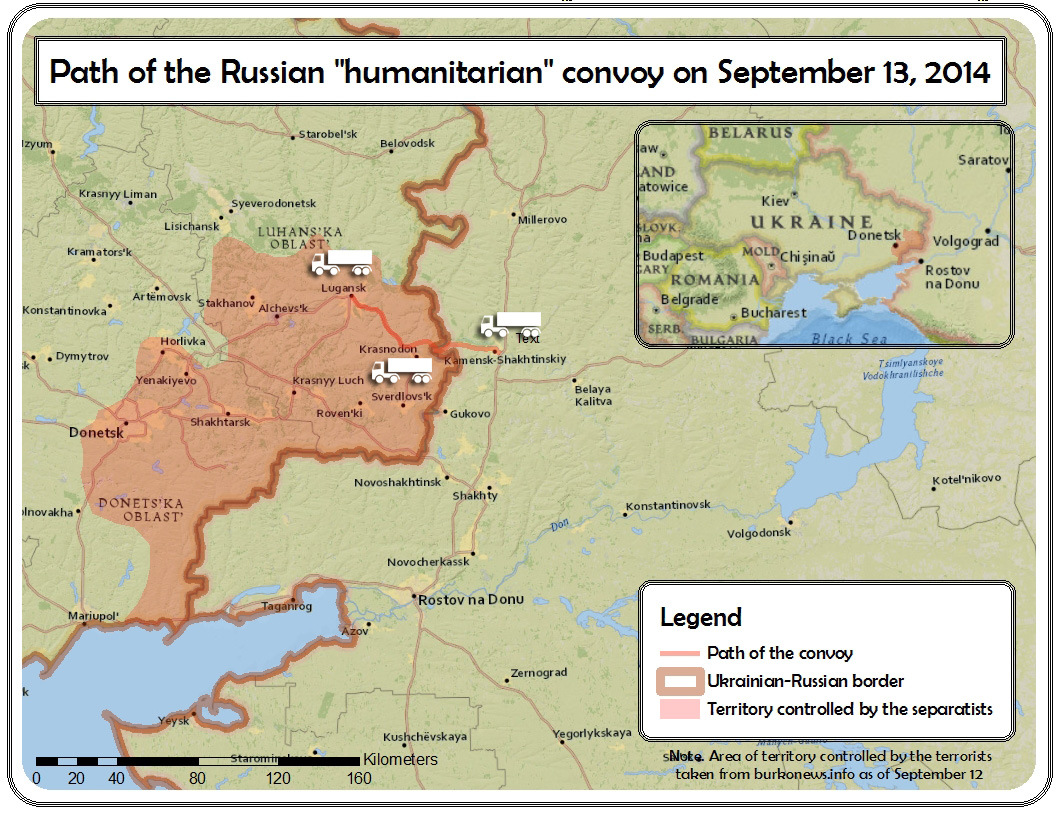 Just as the time before, the convoy did not enter under the auspices of the Red Cross, had not been checked neither by this international institution, nor by Ukrainian customs. From the very place of the convoy's formation in Kamensk-Shahtinsky (Rostov Oblast, Russia), it moved under the protection of militants of the so-called LNR, which points at its hidden agenda of a non- humanitarian character.
Taking into account the observed redeployment of [Russian] troops, an offensive of the militants in the directions of Debaltsevo and Lysychansk should be expected after September 13.
Tags: Donbas, Donbas war (2014-present), Russia, Russian "humanitarian" convoys