Igor Girkin (also known under his nom-de-guerre "Igor Strelkov"), the former commander of Donbas separatists, currently on "vacation" and forgotten by Russian TV, criticized the current leadership of the self-proclaimed "people's republics", which, he believes, is going to "dump" the quasi-states and embezzle the funds allocated by Russia. He also claimed that these people were appointed by Vladislav Surkov, the alleged mastermind of the Novorossiya project inside Putin's administration.
Strelkov is quoted by Ukrainian news agency UNIAN, the source apparently being an interview published earlier at novorossiya.ru. "I believe the people should prepare for survival. Unfortunately, those people who are currently responsible for "Novorossiya" in Russia, like the notorious Vladislav Surkov, only wish to destroy and will not render any actual effective aid," said the former separatist leader.
"Surkov personally "brilliantly" performed in South Ossetia [a breakaway republic from Georgia supported by the Russian invasion of 2008] and other regions where he went: everywhere we hear stories of embezzling and theft instead of actual aid," he added, noting that the same would happen to the "people's republics" in eastern Ukraine.
Strelkov is sure that the money for support of the DNR and LNR will be embezzled as well: "Unfortunately, the current team has in mind to dump everything and get lots of money in the process. They will promise a lot, sure".
"The money will definitely be allocated, but I insist that the people mostly won't see it due to the leadership and local authorities. At best they'd be partially transferred to the people Surkov trusts that he's been placing on all key posts, ensuring a system that would make monitoring the usage of those funds impossible," Strelkov claimed.
"They will just be stolen on all levels. I predict that half of the funds will remain on accounts in Russia, and the other half will mostly end up in the pockets of the people appointed by our great leader Surkov," he concluded.
Earlier Strelkov told that his separatists colleagues had celebrated the gains of the so-called "rebels" in a Moscow restaurant. The celebration, according to Strelkov, was attended by Vladislav Surkov, aid to the Russian President.
"Some "good news" for Donbas: last Saturday in a Moscow restaurant 60 people, including Surkov, "celebrated victory". DNR was "represented" by Boroday, Zakharchenko and Purgin," Strelkov said in a social network, naming some of the former and current highest rebel leaders. He also complained that he felt shame for some separatist leaders.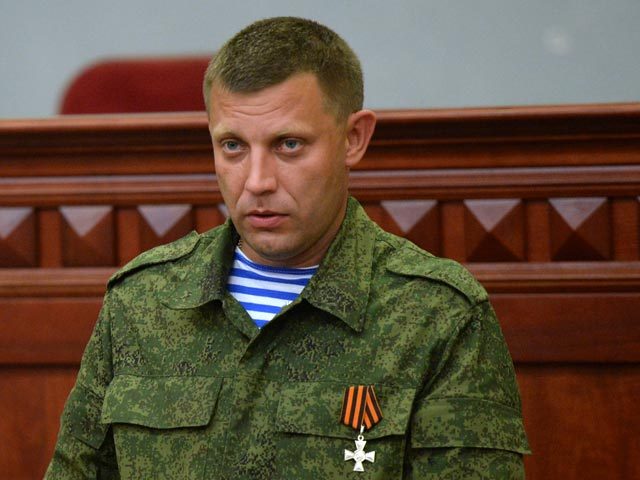 It is worth mentioning that Strelkov who used to command the separatist military, has been "on vacation" from mid-August, announced by DNR's new Prime-Minister Alexander Zakharchenko. Strelkov left Donbas for Moscow and was promptly forgotten by Russian TV. A chart showing mentions of Strelkov on Russian national TV has appeared on Twitter. The figures given state that since August 18 Girkin became a persona non grata for TV news: there were no messages about him at all since.