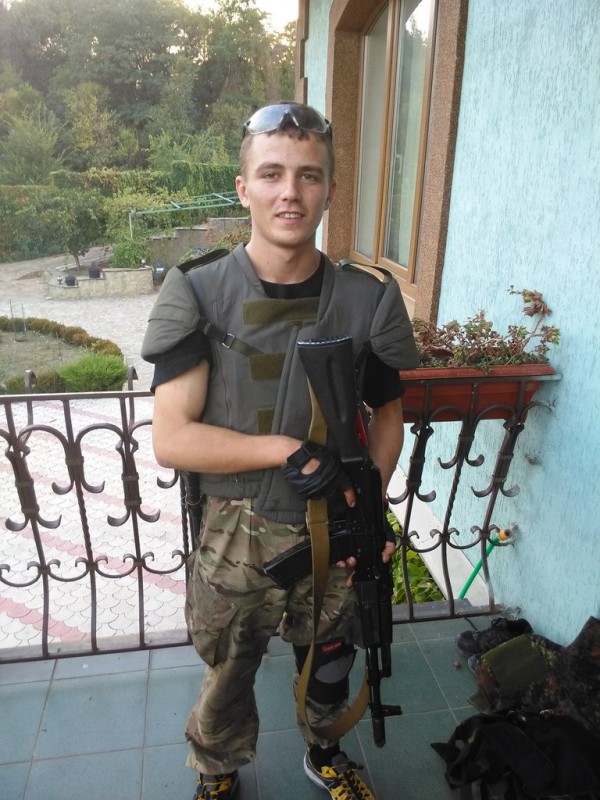 Stepan Stefurak, student from Ternopil and soldier with Pravy Sektor, has been killed in the war against Russian invaders.
"Styopka… his nickname in the 24th. Did you see the poem to his mother on his FB wall? You think he's short and small… no way! Stepan…you phoned yesterday from the front lines, you promised to call again soon, to complain a bit. And you know what? His mother didn't even know that he was fighting in the war; she thought he was studying. She wanted to go and see her son in Ternopil. He didn't know what to do. Should he go home right away and tell his mother the truth? Yes, he decided to return home … in a coffin." explains Alla Pushkarchuk painfully.
Stepan's death was confirmed by Olena Bilozerska (journalist) on her FB page. She wrote that the boy was killed during combat in the village of Pisky near Donetsk.