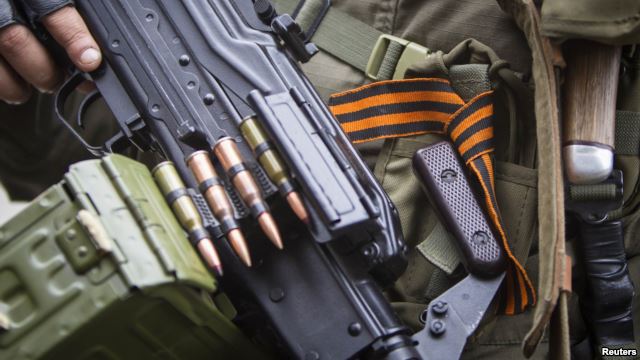 The Russian media published yet another fake piece of news on Monday, September 22, 2014. According to TV channels LifeNews and Zvezda, and websites pravda.ru and piter.tv, the National Guard in Mariupol is shooting at teenagers – or, according to the Zvezda TV channel website, 'National Guardsmen shot children in Mariupol.' 
"A shooting in Mariupol, National Guard mercenaries opened fire at two teenagers. This footage was taken by eye-witnesses." This is how LifeNews TV channel comments on the report.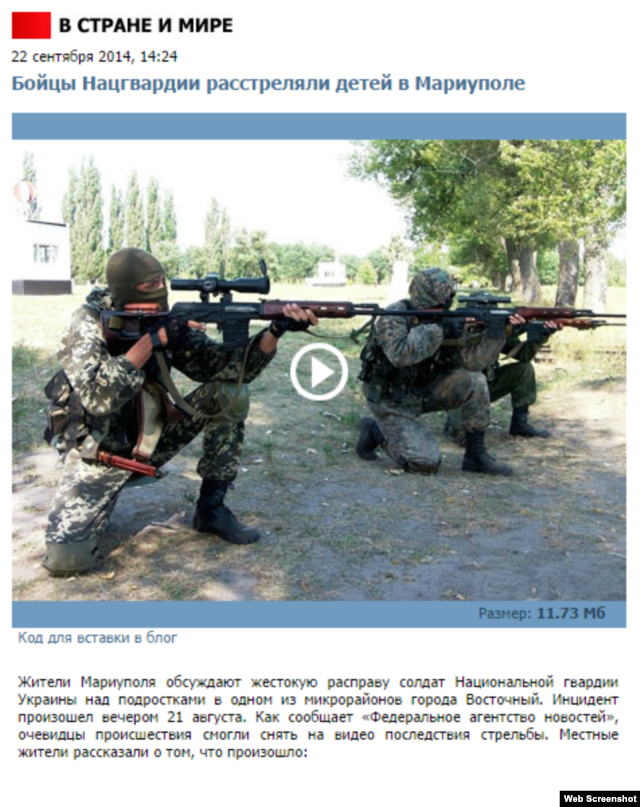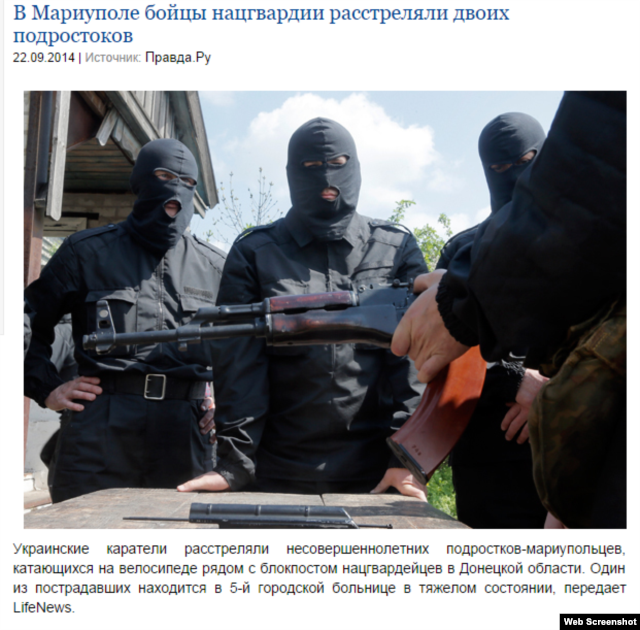 The best example is on the Piter.tv website: "According to messages from the locals, today in Mariupol, which is being defended by units of the Ukrainian army and fighters of volunteer battalions, National Guard soldiers opened fire to kill two teenagers who had been riding their bicycles. It looks like the local teenagers were seen by National Guardsmen as spies for the 'Donbas People's Army.' One of the teenagers was killed on sight, the other was hospitalized."
LifeNews TV channel even says that the police confirmed that the teenagers had been shot by soldiers of the Ukrainian Armed Forces. However, this is not true, says the Mariupol police headquarters press officer Victoria Hutz, cited by journalists in a commentary for Radio Liberty: "I cannot speak for the actions of the soldiers, as it is not my level, not my institution and not my competence."
Victoria Hutz only confirmed that there is one teenager who had been injured and who is currently hospitalized.
So who was really injured? 
The Head of the 'Mariupol self-defense,' activist Victoria Prydushchenko told Radio Liberty who had really been injured:
"A 16-year-old boy who was riding a bike got caught by a shell; it touched on his head – a man, a worker at Azovstal; he has a wounded thigh, actually, his kneecap. – and a 20-year-old young man from the National Guard was killed."
"Sabotage groups" – this is whom the activist accused of the shooting.
"[They are] disguised as the National Guard, dressed in uniform without identification. They shoot at the backs of our men at the roadblocks. And they launch mines from trucks, shoot at civilians," says the woman.
The official Mariupol website reports that this sabotage group was driving a GAZelle vehicle down Tahanrozka street and launched mines at private homes. They could not be detained. This happened on September 19.
Earlier in Mariupol, the Azov intelligence service, together with Alpha, captured a sabotage group of seven, reports the Azov press service.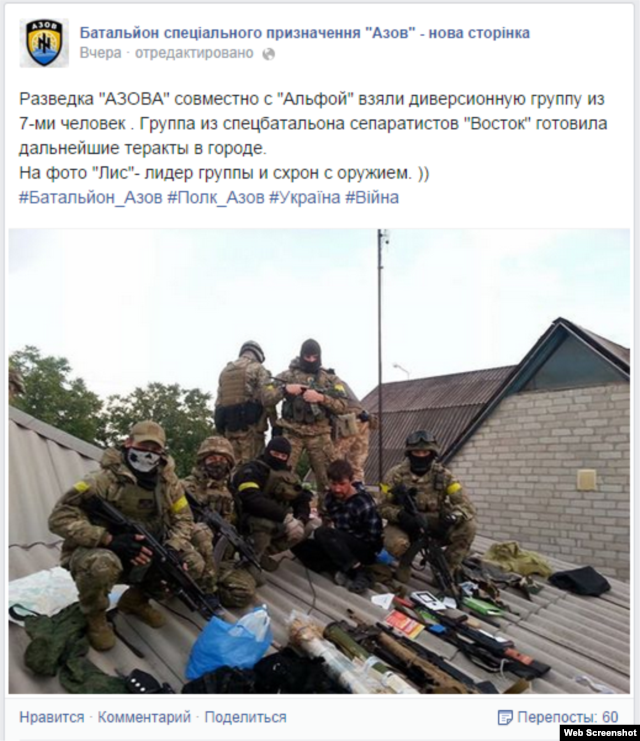 Tags: Donbas war (2014-present), national guard, Russian media, Russian propaganda