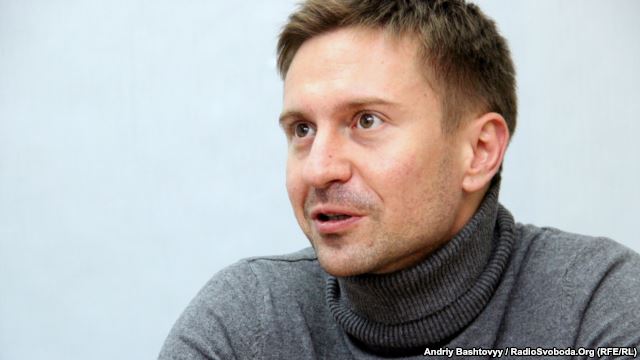 Olexandr Danyliuk 
Pro-Russian mercenaries are using experimental anti-armor shells made in Russia to shoot at Ukrainians in Donbas, stated advisor to the Ukrainian Minister of Defense Oleksandr Danyliuk this Sunday at a briefing.
"We should consider whether any kind of armored equipment is able to withstand such shells," said Danyliuk, explaining that such a shell is able to completely tear through the new Ukrainian Kuguar armored vehicle.
According to the head of the Central Scientific Research Institute for Weaponry and Military Equipment of the Ukrainian Defense Ministry colonel Ihor Chepkov, the inspection of this shell showed that its inside is made of a carbide-wolfram alloy, which is able to go through any bulletproof vest.
"This bullet is much better in terms of penetration than any of the bullets used by the Ukrainian Armed Forces," the expert noted.
In order to prove that the bullets come from Russia, Chepkov presented the results of the investigation conducted by the Central Project Institute for Mechanical Engineering in Russia, which mentions this type of ammunition.
Tags: Donbas war (2014-present), Russian Army, Russian mercenaries