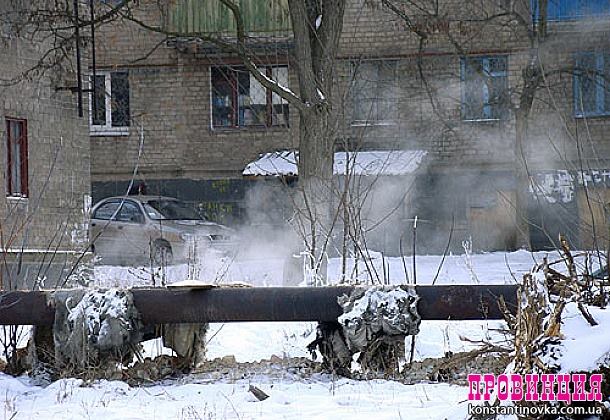 Naturally, when your country suffers defeat on the front, it cannot help but evoke desperation and irritability, but it is important to not allow one's emotions to take precedence over reason.
The biggest temptation in the given situation is to look for simple explanations and blame some sort of unsurpassable circumstances which don't depend on us.
"Putin has gone nuts," "we were attacked by a nuclear superpower," "nobody can stop the schizophrenics in the Kremlin" are all currently very popular and convenient statements.
They are convenient first and foremost because they fully place responsibility for what is happening on demonizing the external enemy.
Who could have withstood Satan with nuclear missiles? No one.
Nothing depends on us. Ukraine is a twig in an ocean of madness and animosity.
In reality, there are recipes to increase our defense capabilities. Today we already have a quite clear and comprehensive algorithm for how to turn Ukraine into a fortress which would be unaccessible to the Kremlin within several years.
Consequentially following this algorithm will allow us to create a state which would be significantly less vulnerable for traditional Russian triggers of influence within several years. However, meanwhile, directly contrary processes are happening within this country, because Ukraine is used to following the way of the least resistance, and Russia is taking advantage of it.
In the broad perspective, it is clear that Ukraine's geopolitical enemy is a sufficiently primitive and predictable state, all of whose steps can be calculated for decades to come, however it is honestly playing misère with this lubber and behaving as if the Kremlin's new maneuvers are a complete surprise to Kyiv.
All Russian instruments of influence on Ukraine are simple like a roly-poly and are obvious to any second-grader before they are used. We could have ensured our security from them a long time ago, through solving complex, but quite possible, tasks. But instead of solving them, Ukraine is stubbornly looking for excuses not to do it. This is where our current troublesome position comes from.
What is Moscow traditionally intimidating Kyiv with? Before, Putin's arsenal included mainly two economic horror stories: customs bans on Ukrainian import and the gas vent. In the current year, the list also includes tanks, but tanks cannot be used as a threat all the time. They weren't here the previous 23 years, and they would not have appeared had Kyiv employed all the preventative measures.
The Russian-Ukrainian gas wars are about 10 years old. Within this time even a total cretin would have understood that only energetic apartness would ensure our independence from the former metropolis.
Obviously, as soon as the Russian gas vent at the border turns into a regular souvenir, the Russian officials will tone down their rancor. However, Ukraine-Russia arguments have always ended with the same thing. Kyiv stupidly accepted yet another discount, and just like one of the three piglets from the fairytale danced until the next winter, singing "we are not afraid of the big bad wolf."
Why did Russia consent to the discount every time?
The issue is not just the gas schemes which came to your mind first and foremost. It has always been important to Russia not only to get money, but also not to let Ukraine off the gas hook, since 'Gazprom' really needed billions of dollars from Ukraine.
Therefore, they always consented to the discount: just buy it, just don't get off our gas hook, don't modernize your worn-out heating networks, your old boilers, your energy-hungry factories, just don't insulate your houses, don't set up counters, don't say no to gas. And we did not, we did not say no. We bought it.
Without sufficient gas reserves of our own and sufficient money to buy it, Ukraine continued with mad stubbornness to behave as if gas is a free raw material for us, instead of making every effort possible to search for an alternative.
Only in 2013 Ukraine bought Russian gas on a sum of 11 billion USD. Meanwhile its major part was irreversibly lost as a result of the inefficiency of the heating system and industries that consume gas. Heat seeped out of the thin walls of the frozen khrushchevka apartments, evaporated through the heating pipes on the way to the consumers, burned in vain on burners in an attempt to heat someone's cold homes.
The text of the updated Energy Strategy for Ukraine, published last year, states that heat loss during the delivery of gas to the consumers in Ukraine due to these pipelines constitute between 30 and 45%.
Meanwhile the country continues to waste millions on heating air instead of spending them on reconstructing the terrible pipelines and saving fanatically, as any sane householder would do.
The Ukrainian politicians' favorite thing is to lament the Russian 'gas baton' and do nothing. Of course, it is convenient to shove the blame on Putin for cold radiators in the apartments this coming winter, however, maybe it's just time to make it so that the heat in apartments is no longer dependent on Putin and his maniacal inclinations?
If there was a good public utility system and power-saving technologies in production in Ukraine, Putin would have been about as dangerous to us as Robert Mugabe from Zimbabwe. But Ukraine has no political force which would develop and, most importantly, popularize the clear and step-by-step strategy of ridding itself from the Russian economic noose.
Instead of spending day and night shouting from all TV screens about what is important to do in order to buy less Russian gas, the politicians who call themselves Ukrainian patriots, European integrators and nationalists, pointlessly wave pitchforks around and spew populist nonsense.
Former Georgian Minister and Petro Poroshenko's manqué advisor Kakha Benukidze said many times that Ukraine is capable of refusing Russian gas completely, if it only learns to economize. And while modernizing private industrial productions is a headache for their owners, within the communal sphere the state can and should take on the role of the leader, if it is interested in maintaining national interests.
Work should be done here in the following planes at the same time:
Make private apartments use electric burners and boilers by reconstructing electricity networks;
Eliminate or reconstruct heating pipes in cities, set up hard-fuel or gas mini-boilers in apartment blocks instead of the current, non-economic ones, have the population use individual heating and set up gas counters;
Insulate walls of the buildings that require it.
Besides, it is possible not only to save but develop alternative energy sources. For example, get biofuel from agricultural waste which we have always had in spades. About 9 thousand biogas systems work in Germany today, in Ukraine such a system is still considered a novelty.
Naturally, all of these means require more financial investments. But on the other hand, does Ukraine spend less by buying gas from an occupant state? It is not a cheap thing to do, giving 'Gazprom' over ten billion USD per year.
In essence, Ukrainians can execute this strategy without the help of the state or the government. With will and opportunity, everyone can insulate their apartments, set up individual heating or an electric boiler, say no to gas stoves and replace them with electric ones.
We can fight the aggressor not only with a rifle in hand.
As of today, war for gas independence is a guaranteed blow to Putin. But there is no serious civil movement in Ukraine, which would constantly raise this issue, unite the citizens, explain the state of affairs to them.
There is Yegor Sobolev, who managed to give relevance to and popularize the theme of lustration, there is libertarian Hennadiy Balashov, who put his 5.10 all around Kyiv, but there is nobody who would be as ardent in convincing society of the necessity to carry out a principally new energy policy in Ukraine.
The situation is similar in Ukrainian industry. Despite regular trade wars, the absolutely audacious behavior of the Russian government in regard to Ukraine and schizophrenic bans on Ukrainian goods in Russia, Ukraine continues to orient itself towards the Russian Federation and view Russia is one of its main trading partners.
Though common sense and intuition have been hinting for a long time at the fact that such an aggressive, unreliable and hostile partner constitutes a potential threat to national security, and all relations with them should be minimized.
Ukraine-Russian relations are absolutely contradictory to elementary logic. Any black market tissue producer will avoid work with a bad distributor, but Ukraine clings to Russia and its market, as if we were North Korea with whom nobody else would cooperate.
The same trap as in gas relations is at work here, obviously. By intimidating Ukraine with bans, Moscow in reality remained interested in strong economic ties with Ukraine and this is why it never broke them even in years of the most tense relations.
The Kremlin has always found in important to support the dependence of Ukrainian producers on their markets and prevent them from reorienting towards other countries. Not allow those companies to perish which would have died long ago under conditions of real market economics. Encourage stagnation.
On their part, the owners of outdated mechanical engineering industries, who were traditionally part of the Party of Regions, being dependent on Russian markets, insisted on closer economic ties with Moscow.
As such, the Kremlin effectively tied Ukraine to itself, farsightedly supporting its unprofitable factories and creating a powerful Russian lobby in Ukraine. And the lobbyists repeated the mantra: we have to save our mechanical engineering, we cannot kill the remnant of the USSR potential, we cannot allow unemployment…
In the end unemployment never went anywhere, old industries gradually continued to degrade and die, but Ukraine meanwhile remained in total economic dependence on Russia and its CU partners. A typical example is Luhanskteplovoz factory in Luhansk, which was only able to work when it got Russian orders from the Russian Railway Service, but even despite this, regularly fired people and worked a short week, as it was unable to supply its products anywhere but Ukraine and Russia.
Instead of developing promising, new industries, in which Ukraine really would have been able to achieve leading positions on world markets and for whose development there is a huge potential in the country, we, under pressure of stereotypes, continued to resurrect the rotting corpses of Soviet relics, trying to preserve the industries in which we have desperately fallen behind a long time ago.
Instead of looking for new markets in Africa and Asia, we continue to stubbornly tell the new generation of Ukrainians that our products are only needed in post-Soviet state.
Such a viewpoint remains incredibly popular in Ukraine, even though export from Ukraine to CU countries has already decreased to 25%, and the other 75% fall to the rest of the world countries.
Alas, it seems that Ukraine will finally say no to its suicidal foreign-economical orientation towards its former feudal only when the feudal causes it, which, using the current war, has seemingly finally drawn a line under this long-term partnership.
We have paid for our laziness and cowardice with annexed territories. And God knows how much more we will have to give before we finally grasp that victories are not only forged on the front but in the rear as well, before combat starts.
Tags: Donbas war (2014-present), International, Russian gas, Ukrainian crisis, Ukrainian economy