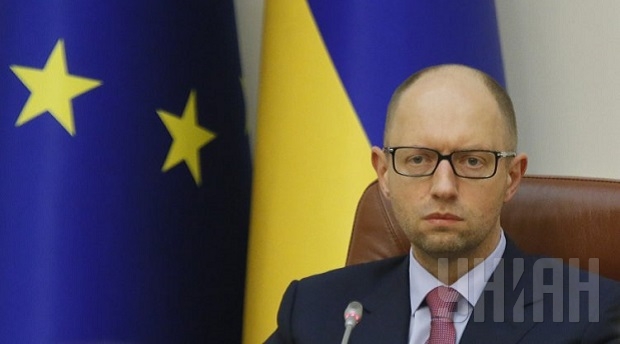 Ukrainian Prime Minister Arseniy Yatsenyuk 
The Russian President's "seven points" to resolve the crisis in Ukraine are wonderfully reminiscent of a rescue plan for the Russian terrorists.
This was stated by the Ukrainian Prime Minister, Arseniy Yatsenyuk, as reported by the press service of the cabinet. "This is yet another "plan" – an attempt to deceive the international community before the NATO summit and an attempt to avoid the EU's decision to impose new sanctions on Russia," the head of the Ukrainian government added.
Yatsenyuk considers that Putin's actual plan is "the destruction of Ukraine and the restoration of the USSR."
According to the Prime Minister, there is no trust in one single peace plan from the Russian President.
"All previous agreements with Russia, whether in Geneva, Normandy, Berlin and Minsk, were ignored or broken by the Russian regime," he said.
"The best plan to end Russia's war against Ukraine has only one point: Russia withdraws its regular army, mercenaries and terrorists from Ukrainian territory. And then there will be peace in Ukraine," Yatsenyuk added.
"We are waiting for a decision from NATO and the European Union with regard to stopping the aggressor", he stated.