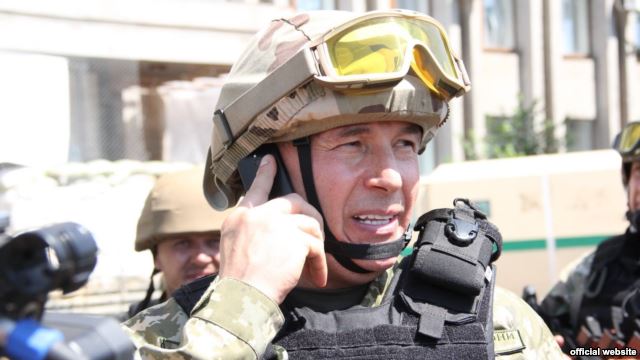 Ukrainian Defense Minister Valery Heletey stated the creation of the Internal Security Service within the Defense Ministry, which will search for enemy agents and document violations of orders.
"The Internal Security Service of the Defense Ministry is being created to uncover and neutralize enemy agents, facts of violation of military orders by commanders under my direct jurisdiction. We will see the results of its work in the nearest future," the Minister wrote on his Facebook page.
"Today, like never before, it is important to get rid of the Russian fifth column in the Ukrainian Armed Forces and Ministry of Defense, and, most importantly, in the units and departments that are involved in the ATO. Taking into account that time is of the essence, it is impossible to do it using only law enforcement bodies," stated Heletey.
In addition, the Defense Minister also explained why he "covered up" military information about Ilovaisk.
"Those who are only fighting on the Internet and talking over the phone are in the process divulging information on the operative situation (time and routes of column movements, numbers of personnel and their subordination to certain military units, type and amount of weaponry and military equipment etc.), possibly do not realize the level of threat that such actions pose and that they endanger our army's military capabilities," stated Heletey.
Heletey promises to publish all public information for the period of combat near Ilovaisk "just as soon as the danger to Ukrainian troops passes."
---
Source: Radio Liberty
Translated by Mariya Shcherbinina