On Thursday, May 1st, terrorists stormed the base of the 'Donbas' territorial defense volunteer battalion not far from Dnipropetrovsk Oblast.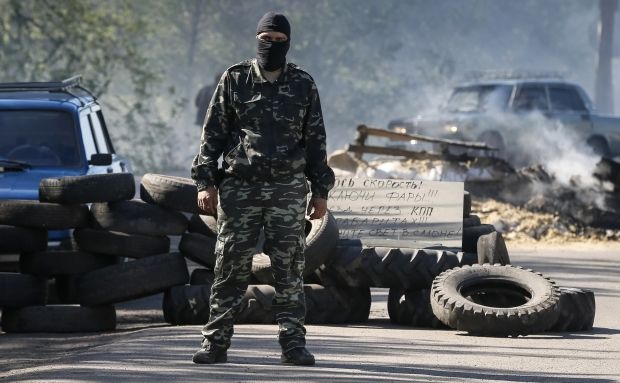 Semen Semenchenko, head of the battalion, told Novosti Donbas that the terrorists, many of whom were intoxicated, used women as human shields. Volunteers of the battalion engaged the terrorists and fired a few warning shots into the air.
"People were acting inadequately. A helicopter had to be called in order to provide support for the battalion," Semenchenko stated. He also noted that there were four attempts to storm the "Donbas" battalion.
According to the press service of the Head Office of the Ministry of Internal Affairs of Ukraine in Dnipropetrovsk Oblast, around 11:00 on May 1st, a group of about 300 residents from the city of Krasnoarmiysk, a portion of them armed, arrived in the neighboring Mezhova County, Dnipropetrovsk Oblast. Their aim was to rescue 11 persons that were detained by combatants of the "Donbas" battalion near Krasnoarmiysk.
No casualties were reported.
Source: http://www.unian.net/politics/913869-na-dnepropetrovschine-pyanyie-terroristyi-prikryivayas-jenschinami-shturmovali-batalon-donbass.html
Translated by Elaine H., edited by Andriy Shymonyak
Tags: Donbas, Eastern Ukraine, News, Russia, Russian invasion, Terrorists