On the night of 18 September, Russians shelled Kherson with artillery, killing a 72-year-old civilian and wounding one more, Kherson Oblast Military Administration reported.
In Kizomys, Kherson Oblast, Russian shelling killed one civilian and wounded one more. One woman was wounded in Olhivka, according to the Military Administration.
Russian troops attacked Beryslav, Kherson Oblast, with a drone, targeting a bus station and injuring four civilians. 
"The occupiers targeted a crowded area, dropping explosives near the local bus station. The wounded are three men, aged 75, 56, and 73, and a 67-year-old woman," head of Kherson Oblast Military Administration Oleksandr Prokudin said.
In the morning, the Russian army shelled the town of Pivnichne near Toretsk in Donetsk Oblast, killing a 56-year-old man and wounding a 61-year-old man, Prosecutor's Office of Donetsk Oblast reported.
Later, Russian forces launched an air strike on a residential area of Avdiivka, destroying a private home and killing a local resident.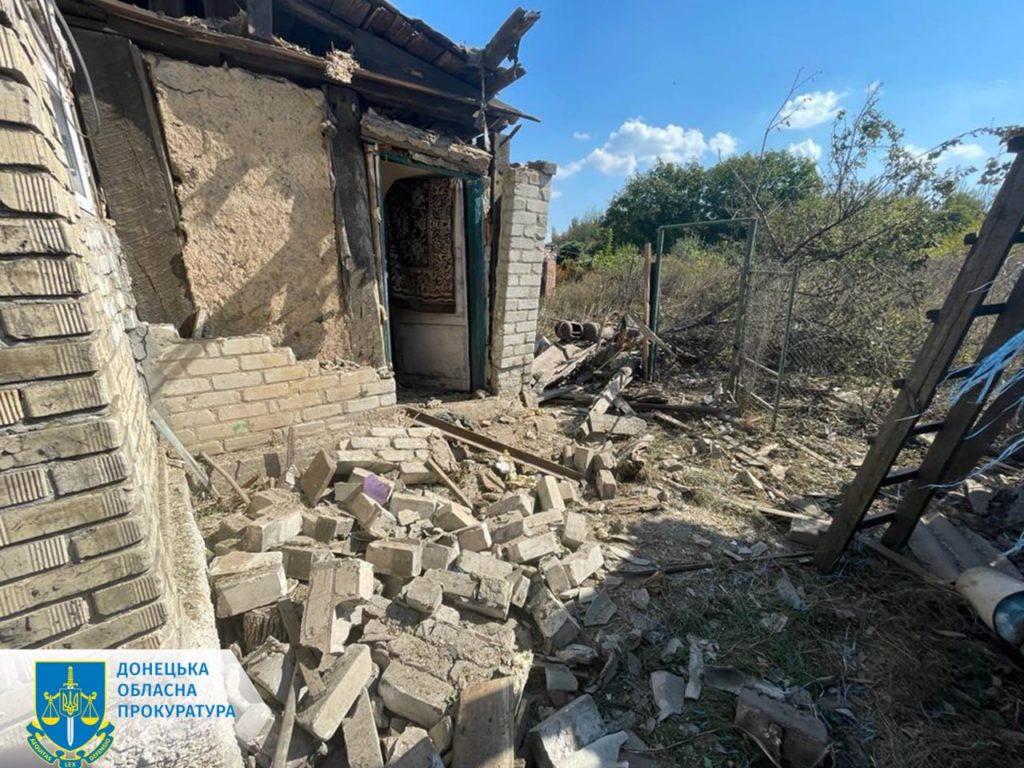 "Due to the shelling of settlements, private houses were destroyed, and a car was damaged. Prosecutors are taking all possible and appropriate measures to document Russian war crimes against the civilian population of Donetsk Oblast," the Prosecutor's Office said.
Read also: