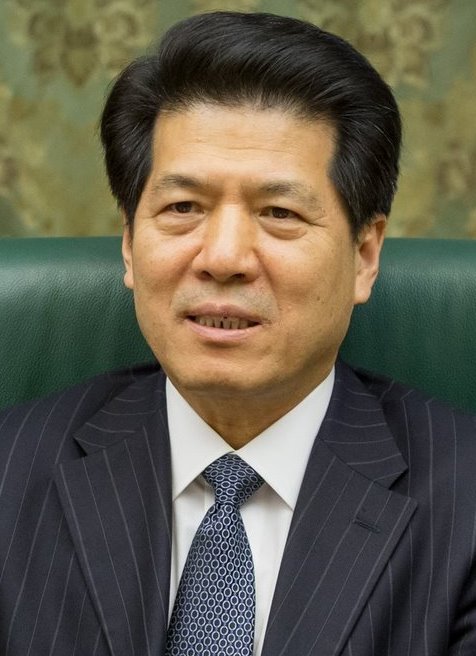 The Chinese Special Representative for Eurasian Affairs, Li Hui.
Credit: Wikipedia. 
The Chinese envoy, a Special Representative for Eurasian Affairs, Li Hui, who tours European capitals to promote China's peace plan for Ukraine, called for an immediate ceasefire leaving Russia in possession of the occupied territories of Ukraine, the Wall Street Journal (WSJ) 
reported
.
During his trip to Kyiv, Warsaw, Berlin, Paris, and Brussels, the Chinese diplomat, a former ambassador to Russia, called for ending the Russo-Ukrainian war as soon as possible and preventing any further escalation, sources told the WSJ.
On the other hand, during Li Hui's visit to Kyiv a few days ago, Ukraine's Foreign Minister, Dmytro Kuleba, had already told the Chinese envoy that any peace plans involving the loss of the Ukrainian territory or freezing the war with the current status quo were unacceptable.
Ukraine's formula for peace: Russia withdraws from Ukraine, returns POWs and deportees, pays reparations – Zelenskyy
During his diplomatic tour to Europe, Li Hui carried a clear message: the US allies in Europe "should assert their autonomy" and urge an immediate ceasefire allowing Russia to retain the territories that it now occupies, the WSJ reported.
However, European officials question China's ability to be "an honest broker" and reject Chinese efforts to split the West in pushing Ukraine's ceasefire on Russian terms, according to the WSJ.
Related:
Tags: China, Council of Europe, Europe, European Union, Great Britain, peace formula, peace plan for Ukraine, peace talks, Russia, Russian invasion of Ukraine, Ukraine, USA