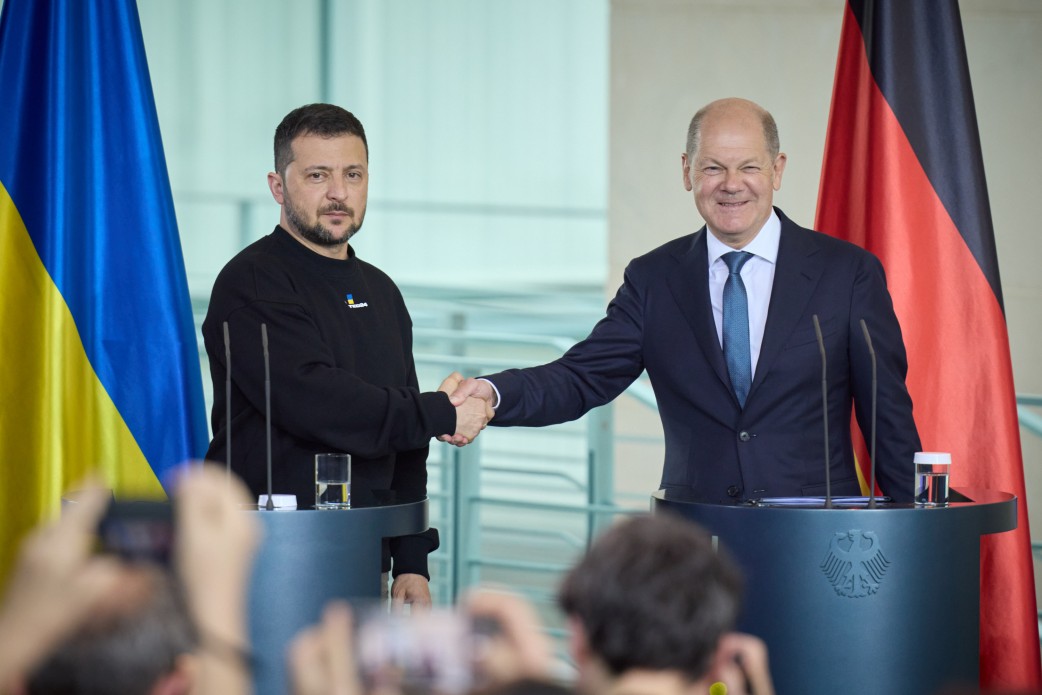 Ukraine's President Zelenskyy and Germany's Chancellor Scholz during their meeting in Berlin on 14 May 2023.
Credit: Ukraine's presidential office.
Federal Chancellor Olaf Scholz is confident that Russia will not win the war against Ukraine, Die Welt writes. ""This bitter chapter in the history of our continent, conjured up by Vladimir Putin in his imperialist delusion, will end with free Ukraine joining the European Union as a full member," Scholz said during the 160th anniversary celebration of the SPD.
He emphasized that the SPD, in particular, must clearly stand by Ukraine's side in the war. He mentioned that it was also thanks to the détente policy of former Chancellor Willy Brandt that the principles of non-violence, inviolability of borders, territorial integrity of states, and the right to self-determination of peoples now prevail in Europe. "We, as Social Democrats, firmly stand for all these principles out of deep conviction," he said, referring to the internal debate among Social Democrats regarding their stance on Russia.