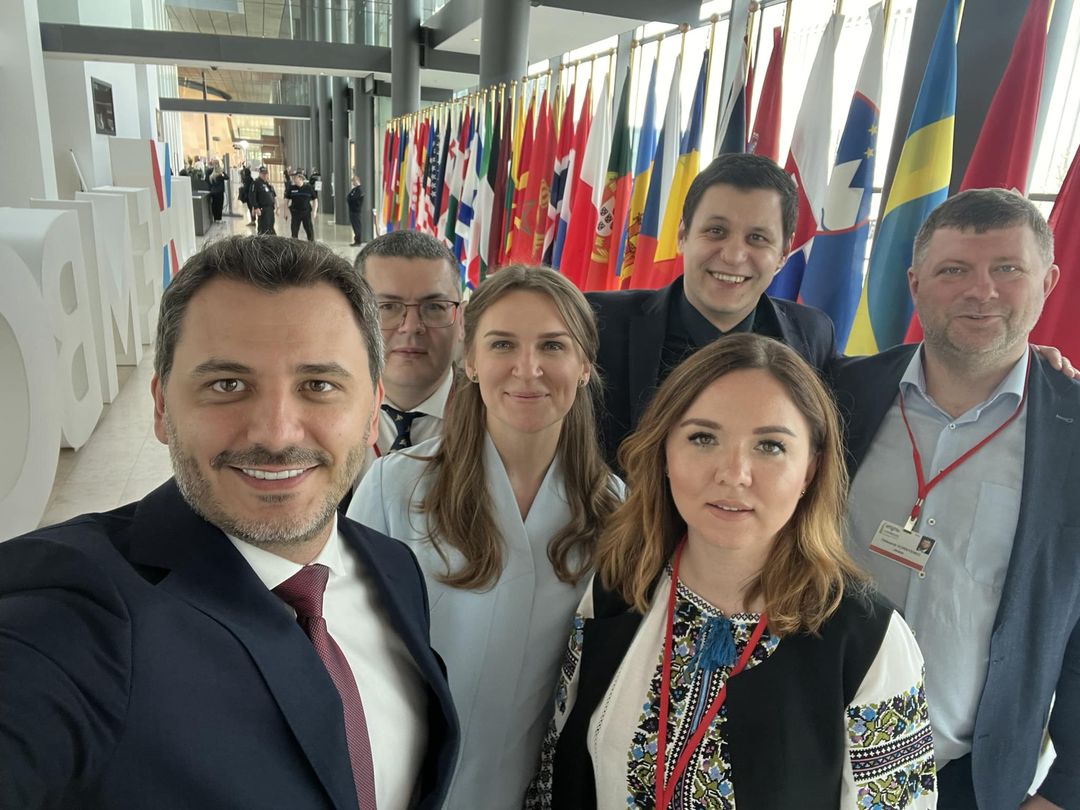 Ukraine's delegation at NATO Parliamentary Assembly.
Credit: Yehor Cherniev/Facebook. 
On 22 May 2023, NATO Parliamentary Assembly unanimously recognized Russian war crimes against Ukraine as genocide, Yehor Cherniev, the head of Ukraine's delegation at the assembly, wrote on Facebook.
"The NATO Parliamentary Assembly recognized Russia's crimes against Ukraine as genocide and the terrorist regime in Russia as Ruscism. It was unanimous. Thus, a crucial declaration was adopted at the Assembly's session in Luxembourg, which would have far-reaching political consequences," Yehor Cherniev wrote.
Ukrainian parliament recognizes Ruscism as Russia's state ideology
Apart from that, the NATO Parliamentary Assembly called on the governments of NATO countries to announce at the NATO Summit in Vilnius, Lithuania, that Ukraine will become a NATO member and elaborate practical steps for Ukraine's accession to NATO, according to Yehor Cherniev.
"This is our diplomatic victory. All of our key wishes for the declaration's final text have been taken into account," Yehor Cherniev wrote. "The declaration includes support for the international tribunal against Russian war criminals, assistance to Ukraine before and after the victory, condemnation of the ideology of Ruscism, restoration of Ukraine's territorial integrity, sanctions against Russia, reparations, a new Marshall Plan for Ukraine, and much more. We fought for such direct and precise wording for a long time. The parliamentarians of NATO Parliamentary Assembly have expressed their position. Now it is up to the governments," Yehor Cherniev concluded.
Related:
Tags: NATO, Ruscism, Russian invasion of Ukraine, Ukraine