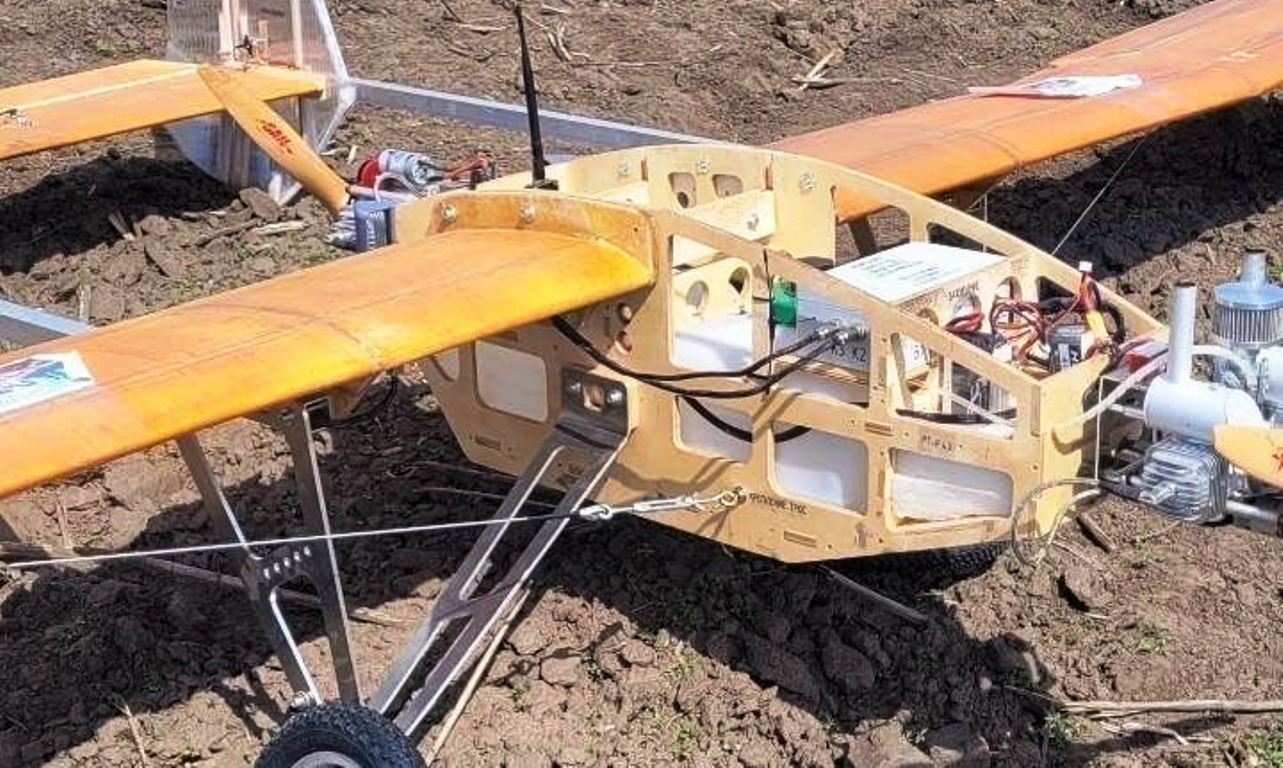 A Russian wooden drone.
Credit: Militarnyi. 
Russia started using wooden drones in northeastern Ukraine to distract air defenses, the Ukrainian monitoring group Militarnyi reported.
The Joint Forces Command of the Armed Forces of Ukraine showed one of the captured wooden drones on 4 May 2023.
In early May, the Ukrainian air defense took down a Russian wooden drone close to the Russo-Ukrainian border in Sumy Oblast, northeastern Ukraine.
"The homemade construction is assembled from various parts and elements, very strange from the point of view of basic aerodynamics," the Ukrainian military, who found the wreckage of the wooden drone, said.
Russian forces are likely using such drones to divert the attention of Ukraine's air defense radars, according to Militarnyi. The drone is made of extruded foam and polystyrene and has a DLE-60 engine, which can be purchased online.
British company supplied $1.2 billion in electronics to Russia despite sanctions – FT
The wooden drone has a telemetry control, which works via a mobile GSM communication channel. The Russian military had to deal with similar wooden drones in Syria in 2018.
At that time, their Hmeymim air base was attacked by homemade strike drones, including wooden ones.
The Russian military pointed out that using such simple materials as multilayer plywood, film, and special foam suggests that these devices have a small, efficiently reflective surface, which complicates the process of detecting them by radar systems.
Related: