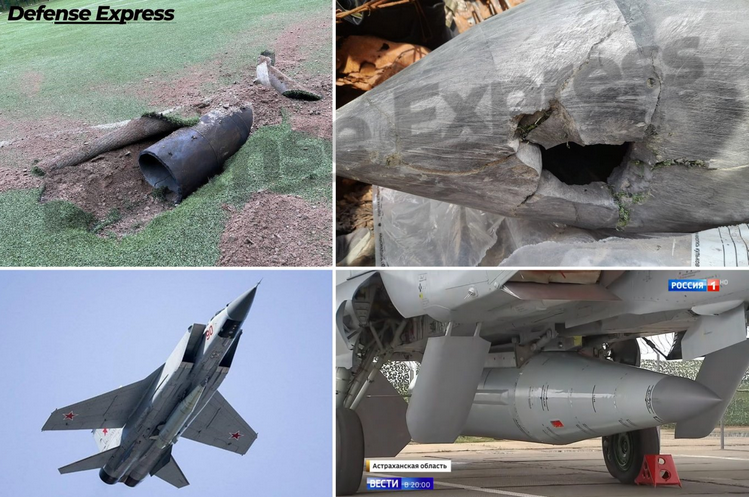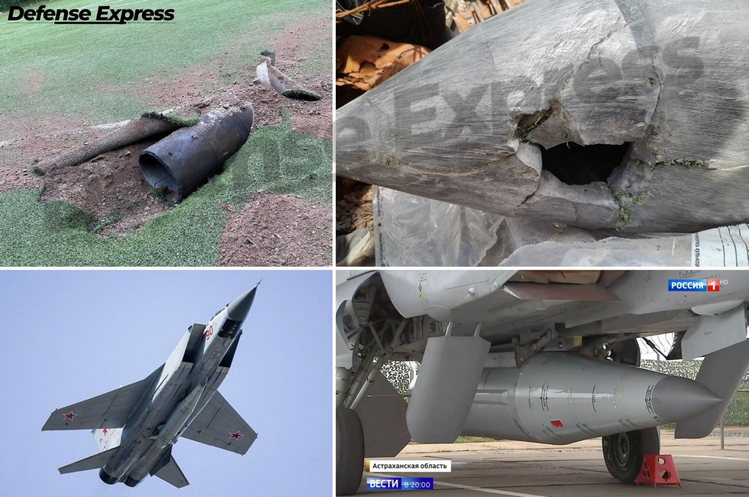 Fragments of Kinzhal missile intercepted over Kyiv which were published by Defense Express. 
The Ukrainian Armed Forces successfully intercepted a Russian ballistic missile, the so-called "hypersonic" Kinzhal over Kyiv at around 2:40 am on May 4th., Defense Express wrote, showing the obtained photos of the missile fragments, which fell on a stadium within the city limits, which confirms the missile was Kinzhal.
This could be the first case Ukrainians intercepted missiles of this type. Ukrainian air defense didn't have the capabilities to intercept these missiles until Patriot air defense systems reinforced it.
Ukraine successfully intercepted Russian Kinzhal missile for the first time

Defense Express obtained photos of the missile fragments, which confirmed the missile was Kinzhal. Ukrainian air defense couldn't intercept Kinzhals until reinforced with Patriots https://t.co/u8FaqXXrCv pic.twitter.com/JR5gUYZEOg

— Euromaidan Press (@EuromaidanPress) May 5, 2023
At the same time, the spokesman of Ukraine's Air Force Command, Yuriy Ihnat, denied the information about the probable downing of a ballistic missile over Kyiv in a comment to Suspilne,
"There was a possibility of use, but no ballistic missiles were recorded," he said, despite the photos published.

The Kinzhal was called by Russians a hypersonic missile. However, it can only achieve hypersonic speeds during its acceleration phase and must follow a ballistic trajectory during its attack phase. The Ukrainian military's successful interception is a significant achievement in the country's defense capabilities.
UPDATE: on 6 May, the Ukrainian air force confirmed that the missile shot down was indeed a Kinzhal, and that the weapon used was a Patriot SAM.
Historical first: Ukraine confirms shooting down Kinzhal hypersonic missile with Patriot SAM
Tags: air defense, Russian air strikes