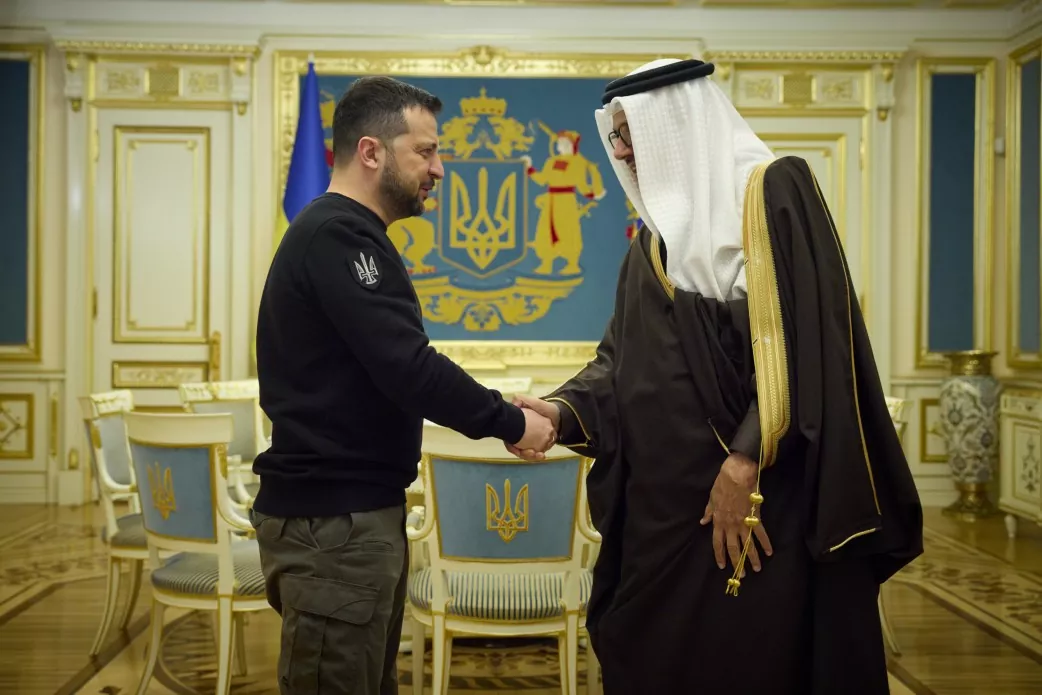 Ukrainian President Volodymyr Zelenskyy met with Bahrain's Minister of Foreign Affairs, Abdullatif bin Rashid Al Zayani, marking the first visit of a Bahraini Foreign Minister to Ukraine since diplomatic relations were established in 1992. The meeting signifies a strengthening of cooperation and support between the two countries.
Ukraine has proposed the "Ukrainian Peace Formula" to the international community, and President Zelenskyy invited Bahrain to participate in the related diplomatic process, including the upcoming Peace Summit. The meeting also addressed the issue of forced deportation of Ukrainian children to Russia and the search for ways to reunite them with their families.
Zelenskyy expressed gratitude to the Kingdom of Bahrain for its support of Ukraine's territorial integrity and sovereignty amid the ongoing war with Russia, demonstrated through the voting for relevant UN General Assembly resolutions.
The two parties discussed Bahrain's potential involvement in post-war reconstruction projects, as well as cooperation in the humanitarian and economic spheres. The demining of large areas of Ukrainian territory contaminated by mines due to hostilities was also emphasized as a key area for practical assistance.
Tags: Ukrainian diplomacy