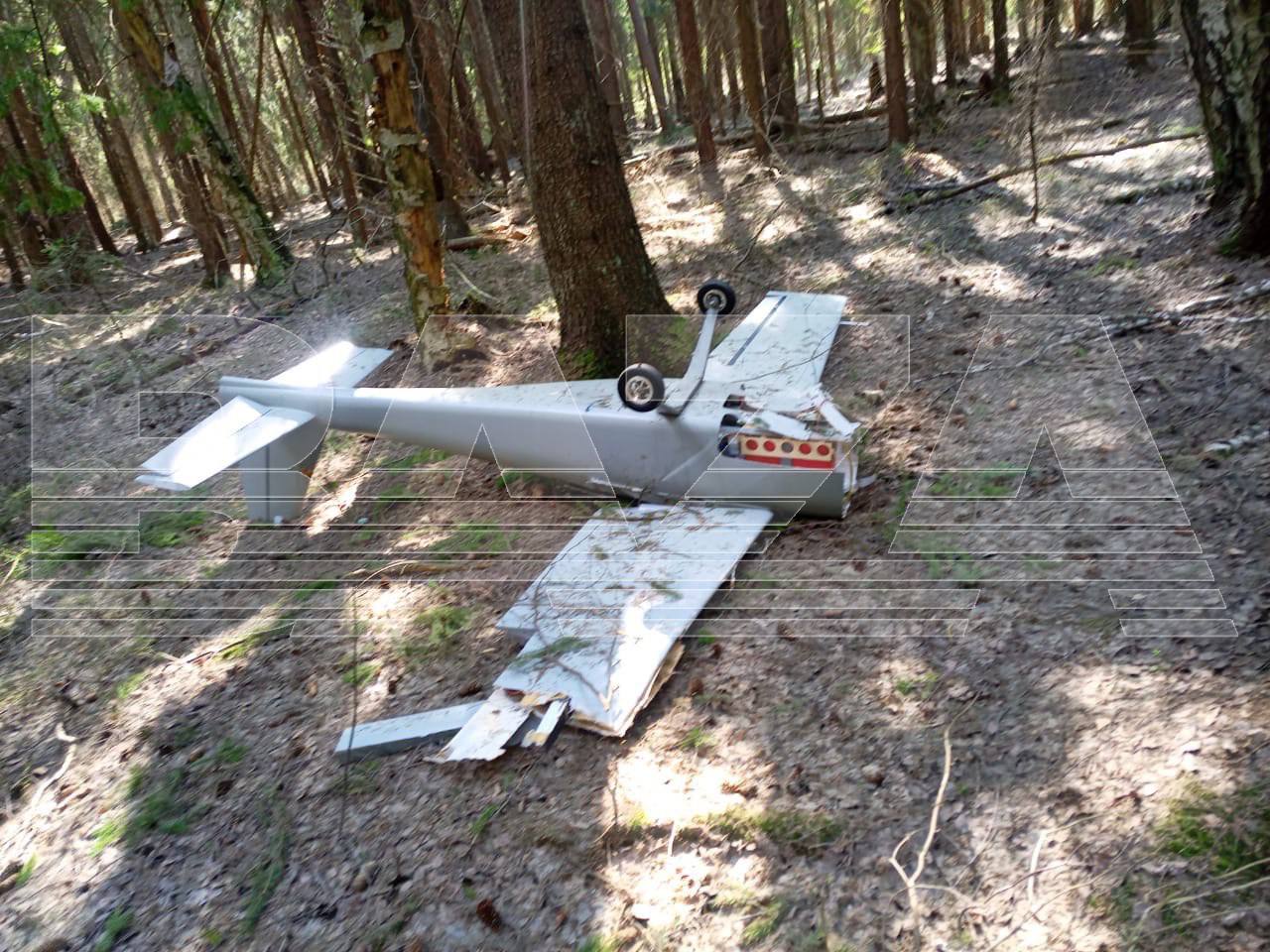 Photos of the UAV shared by the Baza Telegram channel 
A drone purportedly of Ukrainian origin, carrying 17 kg of explosives, was discovered in the Moscow suburbs, according to Russian Telegram channel Baza. The drone was reportedly found on April 23 by a local resident 300 meters away from her house in a forested area near Noginsk.
Photo: Baza 
The unmanned aerial vehicle (UAV) is said to be a UJ-22 Airborn produced in Ukraine, measuring 3.5 meters in length. The sources suggest that the drone might have run out of fuel and crashed. Inside, approximately 30 bricks of 570 grams each containing explosive material were found. The Russian Telegram channel Baza claims that the UAV was likely equipped with C-4 charges.
Explosive experts were reportedly dispatched to the scene of the drone's crash. The launch location is presently unclear, but as the crash site is from Moscow, the drone had flown at least 490 km from the Ukrainian border.
This is not the first time that this particular unmanned aerial vehicle has crashed in the Russian Federation hundreds of kilometers from the border with Ukraine. Back in February, a UJ-22 Airborne narrowly missed Moscow and crashed 90 kilometers from the Russian capital, thus flying 460 km from the Ukrainian border, according to Defense Express.
The developers of this drone claim it has a maximum operating range of 800 km, meaning that its one-way distance would be 1600 km. Defense Express assumes that these episodes are Ukraine's attempts to understand how far the drone can fly, as well as to "test" the air defense of the Russian forces, especially near Moscow, where Russian authorities announced a brigade of air defense would be deployed, including S-500 systems.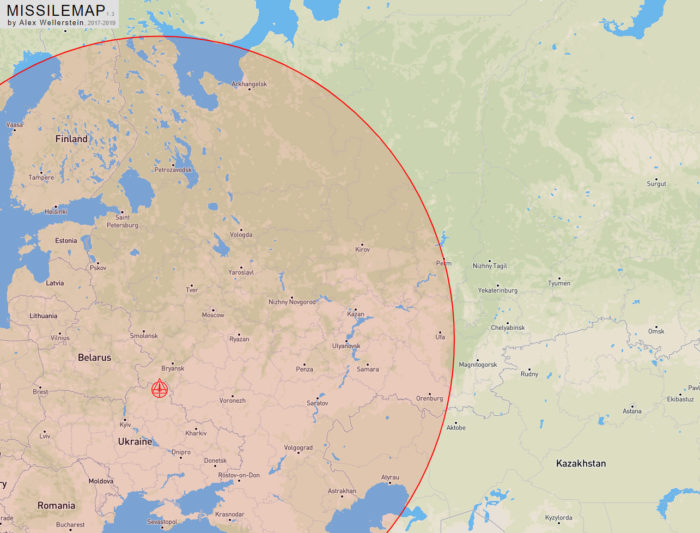 Other Ukrainian drones that struck targets inside Russia
In recent months, Ukrainian kamikaze drones have emerged as a significant threat to Russian air defenses, with the potential to strike targets within Moscow itself. In December 2022, Ukrainian UAVs attacked two Russian airbases, in Dyagilevo and Engels. The type of drone used was reportedly the Tu-141 "Stryzh" (Martlet), which can fly at high altitudes and long ranges. The Russian air defense system has demonstrated vulnerability to these drones, which also have the capability of hitting Moscow.
In March 2023, the Stryzh UAV was reportedly also behind a crash in Russia's Tula, also 400 km from the Ukrainian border, where the explosion from its crash caused a huge crater up to 8 meters deep and up to 15 meters in diameter and broke windows within 500 meters. Also in March, unidentified UAVs caused significant damage to a Russian airfield in Yeysk, where fighter jets disappeared following a Ukrainian drone strike.
The mysterious weapons behind Ukraine strikes on Russian airbases
Ukrainian drones have not only been used for offensive purposes but have also played a crucial role in rescue operations. A powerful story emerged in early April 2023, detailing a rescue operation led by a Ukrainian drone, which guided a woman to safety amidst enemy fire, showcasing the courage and resilience of Ukrainian civilians and military personnel.
Ukrainian military drone leads woman to safety amidst enemy fire