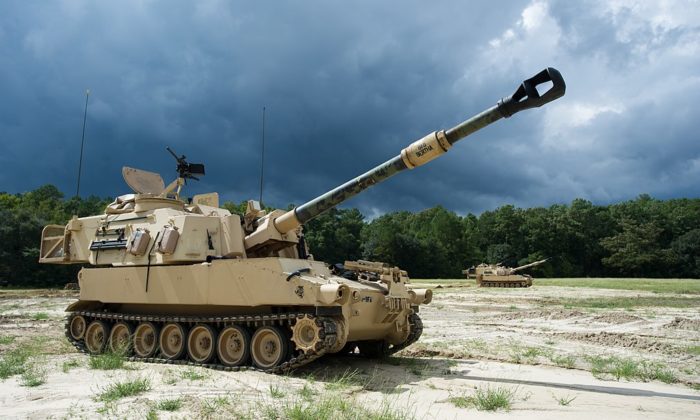 M109 155 mm turreted self-propelled howitzer. Photo: Armiya Inform 
Italy provided Ukraine with at least 30 self-propelled howitzers M109L over the past few weeks, according to La Repubblica.
There is more than just the long convoy of self-propelled howitzers M109L filmed two days ago at the Udine train station in northern Italy as they paraded past astonished commuters, La Repubblica said.
https://twitter.com/NichoConcu/status/1647131214120120320
For some weeks, several videos recorded in Ukraine have shown self-propelled howitzers M109L pounding Russian positions on the eastern front. Such videos demonstrate how significant Italy's contribution is to the Ukrainian defense. A total of 60 self-propelled howitzers M109L have reportedly been delivered to Ukraine from Italy and at least 30 of them are already on the frontlines, according to La Repubblica.
The Armed Forces of Italy have more than 100 self-propelled howitzers M109L. It is unknown how many howitzers M109L Italy plans to deliver to Ukraine.
Last December, the Italian Council of Ministers convened by Prime Minister Giorgia Meloni unanimously approved the decree extending the shipment of weapons to Ukraine until 31 December 2023.
Related:
Tags: artillery, Italy, military aid to Ukraine, Russian invasion of Ukraine, Ukraine