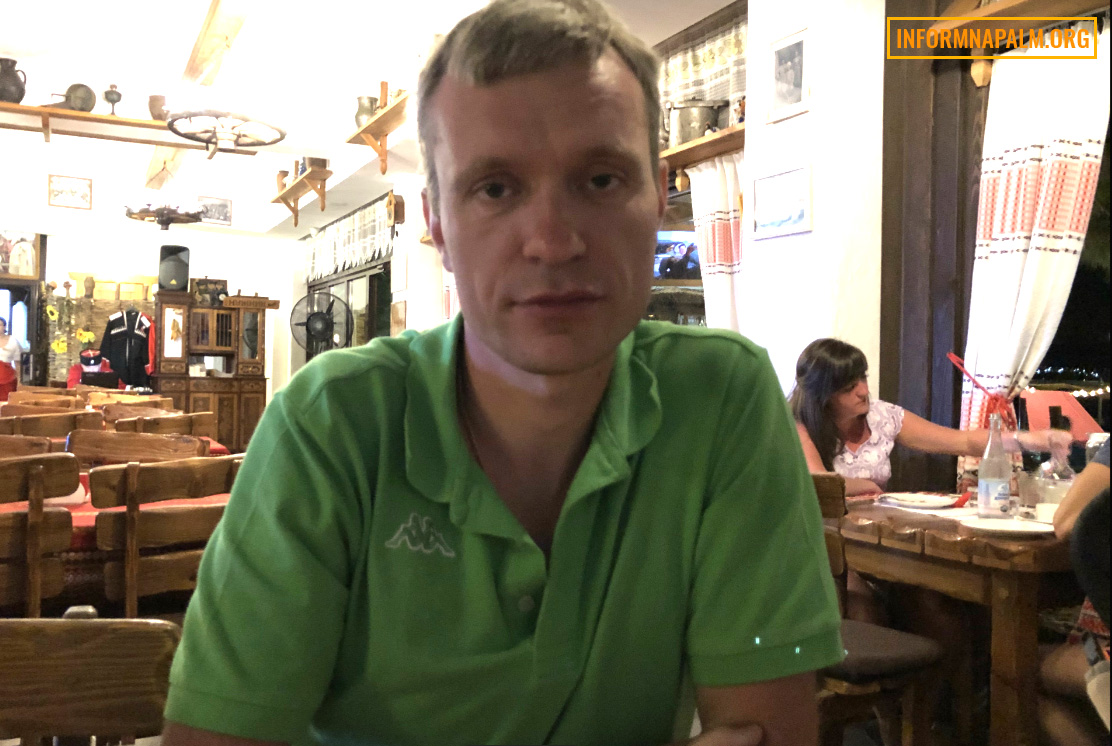 Sergei Morgachev, a Russian top-ranking spy and hacker.
Credit: InformNapalm.  
The hackers of the Ukrainian hacker group Kiber Sprotyv (Cyber Resistance) got access to the mail of a Russian spy Sergei Morgachev, who is wanted by the US Federal Bureau of Investigation (FBI) for hacking Hillary Clinton's 2016 election campaign and interfering in the US elections, Ukraine's volunteer intelligence community InfromNapalm reported referring to Kiber Sprotyv.
Lieutenant Colonel Sergei Morgachev is an officer of the Russian Main Intelligence Directorate (GRU), curator of the Russian hacker group APT 28, consisting of officers of the 85th Main Center of the GRU Special Service, military unit no. 26165.
APT 28 is one of the most notorious Russian hacker groups, accused of many cybercrimes worldwide. This structure is directly subordinated to Russian military intelligence. It has organized numerous cyberattacks targeting government and non-governmental facilities in the United States, Germany, Italy, Latvia, Estonia, the Czech Republic, Poland, Norway, the Netherlands, Ukraine, and other countries, InformNapalm reported.
In July 2018, the US Department of Justice issued an official indictment against 12 GRU officers accused of hacking into the servers of the US Democratic Party and attempting to interfere in the US election. Sergei Morgachev is among the 12 names listed in the indictment.
A letter from Apple as of 2018 was found in Morgachev's email informing him of a request to retrieve his account data from the FBI because he was put on the wanted list.
Ukrainian hackers learned details about Morgachev's personal life, as well as his current place of residence and service in 2023. They also obtained numerous photos and scans of personal documents of Morgachev and his associates, InformNapalm reported. Morgachev lives Koroliev, Moscow region, Russia, and continues working with the Russian Main Intelligence Directorate. His current address is disclosed.
Ukrainian hackers hacked into Morgachev's anonymous social media accounts and posted scanned copies of his passports. Having also gained access to Morgachev's AlịExpress account, the hackers ordered various goods to his address, which was linked to the account, including souvenirs with the FBI logo and a large batch of adult toys paid for with his card.
Ukrainian hackers spend USD 25k of Russian crowdfunded drone money on sex toys
The hackers handed over a full dump of Morgachev's correspondence and personal files for publication so that all interested parties, from the FBI to journalists, experts, and OSINT investigators, could independently search for other information that may be useful.
Related:
Tags: FBI, GRU (Russian Military Main Intelligence Directorate), hackers, Russia, Russian invasion of Ukraine, Ukrainian computer hackers, US elections, USA