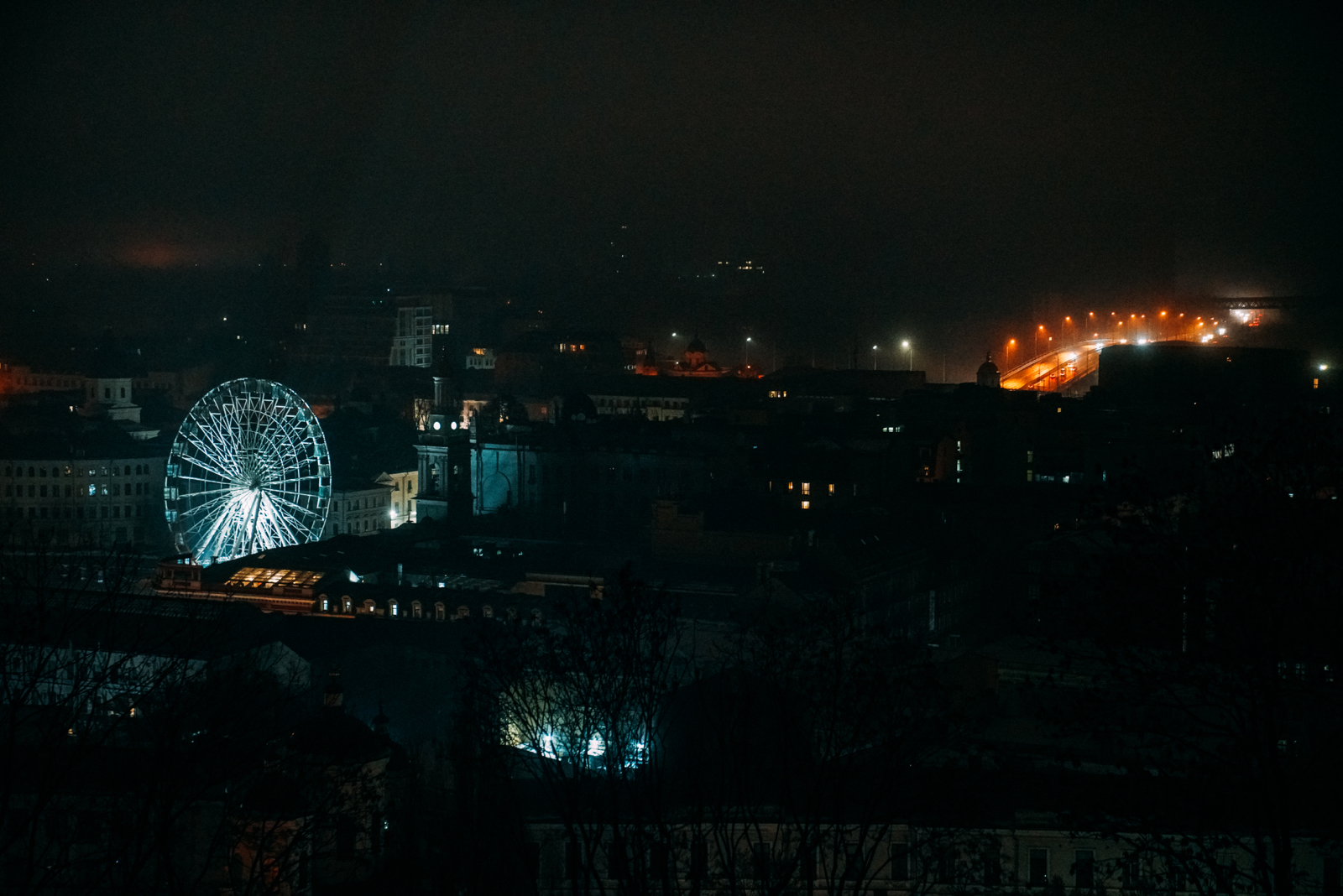 A view of Kyiv during a citywide blackout. Image by Serhii Ristenko 
During the full-scale invasion of Ukraine, Russian forces launched over 1,200 missiles and kamikaze drones to degrade Ukraine's critical civilian infrastructure, particularly the energy system, Ukraine's state-owned electricity transmission system operator Ukrenergo reported.
Around 250 Russian missiles and drones hit their targets, and 43% of the main power grids were damaged, according to Ukrenergo. All thermal and hydroelectric power plants in Ukraine were shelled and damaged.
How Ukraine's power grid survived a winter of Russian energy terror
"There is no European energy system that has ever experienced such a large-scale attempt to destroy it," Ukrenergo stated. "During the six coldest months of the year, the enemy tried to take away our light and heat by destroying our energy infrastructure. Ukrainian power engineers brought these attempts to naught. The people of the most peaceful profession opened their front: the energy front," Ukrenergo added, praising the work of Ukrainian electric-repair crews during wartime.
Over 1,500 Ukrainian power engineers work day and night to repair the energy system that Russia attacks methodically, according to Ukrenergo.
According to the World Bank, the damage to the Ukrainian power system is exceptional: the immediate need to restore and protect Ukrenergo's high-voltage network alone amounted to almost $1 billion this year.
Ukraine resumes electricity exports to the EU and Moldova — Ministry
Ukrenergo has already received almost 500 units of equipment needed to restore the damaged energy system, with more necessary equipment being manufactured and delivered to Ukraine. Thanks to the joint efforts of Ukraine's allies in Europe and worldwide, 80% of the damaged power grid has been partially restored, according to Ukrenergo.
"The power plants are now generating enough electricity to meet consumers' needs, and the grids' condition allows us to avoid outages. We are already preparing for the next heating season. We cannot expect Russian attacks to stop. But we will do our best 24/7 to keep the lights on in Ukrainian cities," Ukrenergo assured.
Ukraine's state-owned electricity transmission system operator, Ukrenergo, invested €700 million to eliminate the damage inflicted by Russian massive missile and kamikaze drone attacks on Ukraine's energy system.
Related:
Tags: aid for Ukraine, Russian invasion of Ukraine, Russian missile attacks, Russian war crimes, Ukrainian energy system