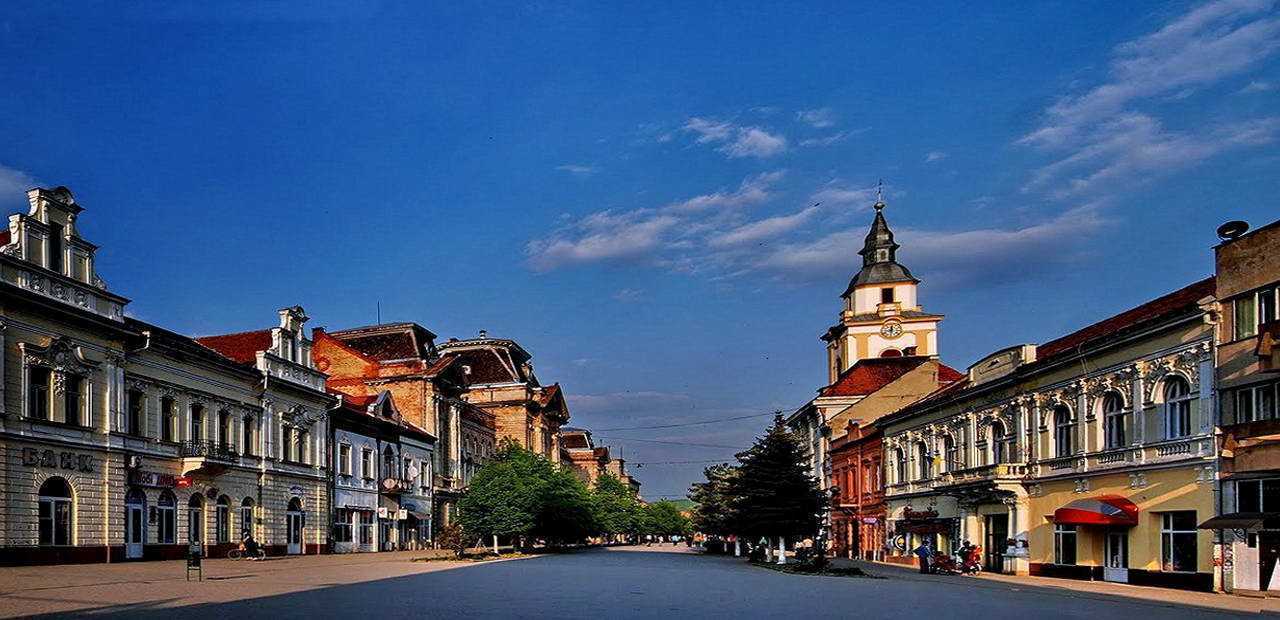 Berehove city. Image by karpaty.love 
The western Ukrainian city of Berehove has renamed its Vesniana Street in honor of Ukrainian Hero Vadym Sukharevsky, who was awarded the Gold Star Order for defending Ukraine by President Volodymyr Zelenskyy, Mukachevo.net reported.
In 2014, Sukharevsky was among the first Ukrainian defenders who opened fire at Russian soldiers in the Sloviansk city of eastern Donetsk Oblast.
On 13 April 2014, during the Donbas war, a Russian FSB unit, "Crimea," tried to break into the region and fired at SBU officers near Sloviansk. Despite their attempts, the unit met fierce resistance from Ukrainian soldiers.
Vadym Sukharevsky was born in Berehove. He graduated from the Mukachevo Lyceum, specializing in advanced military and physical training. Between 2014 and 2016, he attended the Ivan Chernyakhovsky National Defense University of Ukraine.
Since February 2022, Sukharevsky has been serving as the commander of the 59th Separate Motorized Infantry Brigade.
Additionally, the city has renamed Boludyanskoho Street to Maxim Alekseyenko Street in honor of the sergeant who was killed fighting against Russian troops in the Kherson region. Pushkin Street has also been renamed after a soldier Sergiy Levchuk who died defending Ukraine.
Tags: Berehove