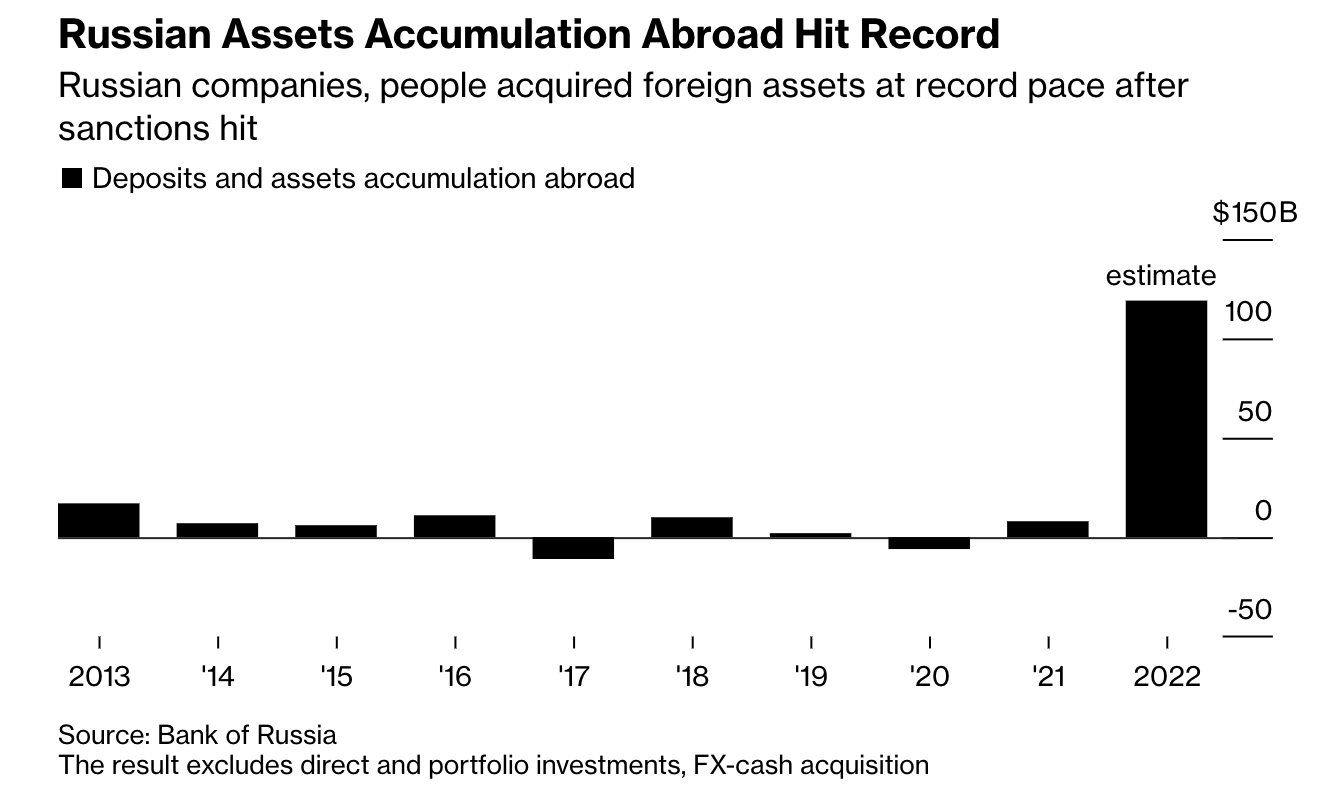 Russia built $80 billion offshore cash pile in year of sanctions, Bloomberg writes.
Record current-account surplus provided lifeline for Kremlin, while these assets accumulated abroad may become target of Ukraine supporters.
Russia was able to save abroad about a third of the $227 billion windfall earned last year from its commodity exports, creating a potential new flashpoint as the US and its allies look to tighten their sanctions over the invasion of Ukraine.
About $80 billion is scattered across holdings of cash, real estate and investments in affiliates abroad, according to a Bloomberg Economics estimate. The stash amounts to shadow reserves, a byproduct of a record current-account surplus that helped sustain the Kremlin's finances since its attack on Ukraine in February 2022.
"Due to Europe's delay with targeting Russia's energy sector, the Kremlin was able to accumulate one of the largest current-account surpluses in its history," said Maria Shagina, an economist at the UK-based International Institute for Strategic Studies. "This has de facto negated the effect of freezing the central bank assets in March 2022, as Russia could recoup what it lost."
In amassing international assets last year, Russia added the equivalent of around 5% of gross domestic product. That's close to the average for 2009-2013, another period of elevated oil prices and limited foreign-exchange interventions by the central bank.
The fate of Russian funds abroad is increasingly in focus as Ukraine's backers such as Canada and Germany broach the idea of using billions in frozen Russian assets to compensate the country and help it rebuild. 
Tags: Economy, Russian economy