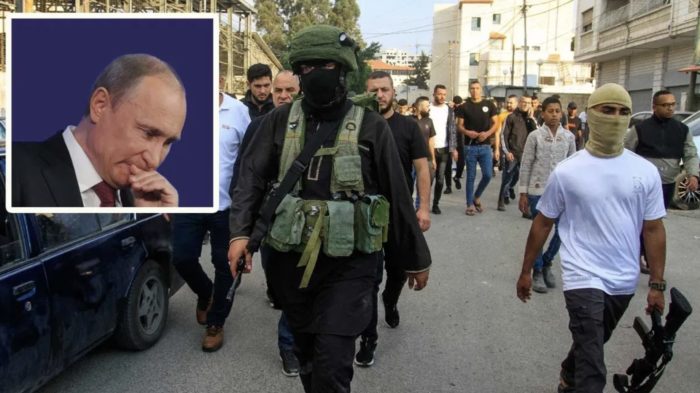 The Russian military is expanding its ranks by recruiting Palestinian youths from Lebanese refugee camps and Syrians for war against Ukraine, an illustrative image/ Source: informator.ua 
Russia is recruiting young Palestinians and Syrians for the war against Ukraine. Russia has already sent approximately 300 persons to the combat zone, as reported by The Media Line (TML) and the Telegram channel of Radio Liberty.
"Palestinians residing in Lebanon have signed up to join the ongoing conflict in Ukraine on behalf of Russia, having been offered a sum of $350 by Russian entities," said a Lebanese government security source.
Activists affiliated with the Palestinian Embassy in Lebanon are responsible for the recruitment effort.
In addition, the Lebanon-based Iranian-backed Hezbollah organization joined the recruitment coordination. They seek individuals with experience operating drones and urban guerrilla warfare expertise.
The news agency reports that Russia is sending Palestinians to the contact zone. Approximately 300 individuals have been sent to the front line due to the accelerated training. 100 additional Palestinians are preparing to be sent into battle.
Most mercenaries hail from Ein Al-Khalwa, Lebanon's largest Palestinian refugee camp. It is located just south of Sidon's port. According to TML, the recruits are members of the Fatah political movement. President Mahmoud Abbas of the Palestinian Authority leads the movement.
According to Riad Kahwaji, a prominent and veteran Lebanese researcher in security and defense affairs who resides in Dubai, recruiting Palestinians from Lebanon is not inconceivable.
"I do not have specific information on this subject, but I am not surprised that it happened because the situation in the camps is miserable, and there are no jobs for young people. It is not surprising that they were recruited to work with the Russians in return for paying them salaries because the camp environment is open to such possibilities," said Kahwaji.
According to TML, Russia also searches for mercenaries in Syria. The PMC Wagner Group is handling the recruitment.
The Syrian regular forces, primarily the Russian-supervised military units, may also wage war against Ukraine on behalf of Russia. For participating in hostilities, Russia pays the fighters $500 to $700 per month. It is a very high salary by Syrian standards.
It is important to remind that in March 2022, Ukraine's Defence Intelligence reported that some Syrian fighters viewed their participation on the Russian side of the war as an opportunity to desert and illegally migrate to EU countries.
Read also:
Syrians, Afghans, North Koreans, and Iranians may enlist in Russian military, Tsyganok Says
Russia recruiting Afghan commandos for Ukraine war – Foreign Policy
US weighing a terrorism label for Putin ally Prigozhin's Wagner Group mercenaries – Bloomberg sources
Tags: foreign fighters, Palestinians, PMC Wagner, Russian war against Ukraine, Syrians