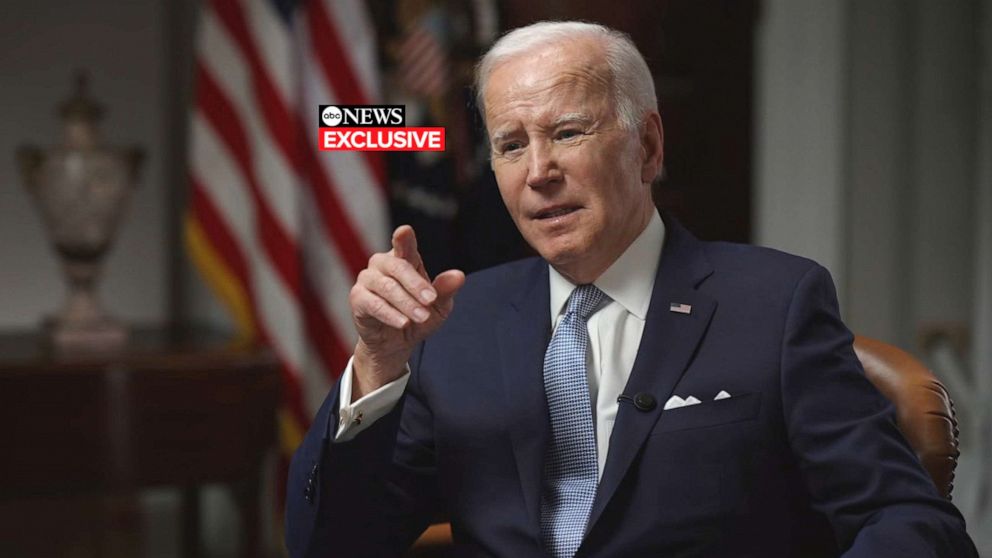 US President Joe Biden speaks to ABC News "World News Tonight" anchor David Muir in an exclusive interview on Feb. 24, 2023. Photo: abcnews.go.com
 
Despite public calls from Ukrainian President Volodymyr Zelenskyy, US President Joe Biden has ruled out "for now" sending advanced American fighter jets to Ukraine, he said it in his interview with ABC News.
Replying to the ABC News anchor's question, "You don't think [Zelenskyy] needs F-16s now?" President Biden responded:
"No, he doesn't need F-16s now."
Asked if that meant "never," Biden said there was no way to know exactly what the Ukrainian defense would require in the future, but that "there is no basis upon which there is a rationale, according to our military now, to provide F-16s":
"I am ruling it out for now," Biden said.
The US President told ABC News that the US military has deemed other support more crucial for the current stage:
"Look, we're sending him what our seasoned military thinks he needs now. He needs tanks, he needs artillery, he needs air defense, including another HIMAR[S]," he said.
Read also:
Tags: F-16, US aid for Ukraine