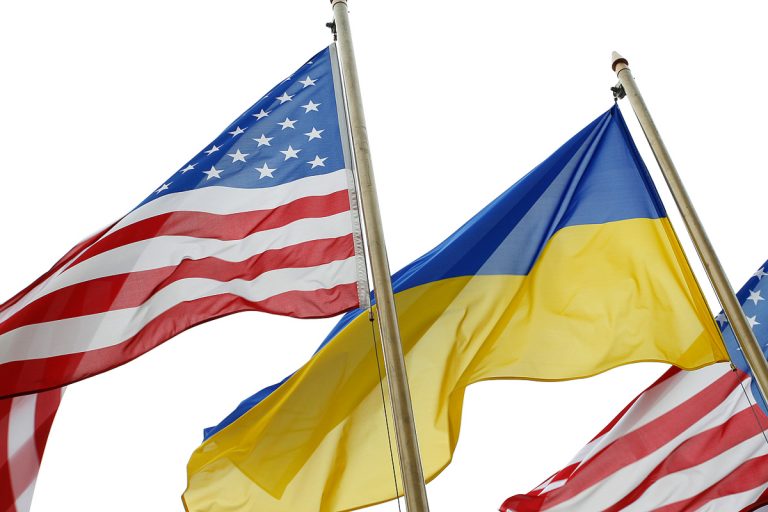 Support among Americans for providing Ukraine with weapons and financial assistance has grown smaller as the Russian invasion of Ukraine is getting closer to its one-year milestone, according to a new poll organized by the Associated Press and NORC Center for Public Affairs Research.
According to the poll, 48% of people in the United States claim they favor the US providing weapons to Ukraine, with 29% of Americans being against giving Ukraine military aid and 22% saying they neither support nor oppose further aid for Ukraine. In May 2022, less than three months into the Russian full-scale invasion of Ukraine, 60% of Americans claimed they were in favor of supplying weapons to help Ukraine defend itself.
When it comes to sending government funds directly to Ukraine, people in the US are divided, with 37% in favor and 38% opposed, while 23% of Americans cannot decide whether to approve or disapprove of direct governmental support for Ukraine.
US warns Ukraine that now is its best chance to change course of war – WP
According to the poll, 19% of Americans are confident that US President Joe Biden is able to handle the situation in Ukraine, while 37% say they have only some confidence and 43% have hardly any confidence.
Among Democrats, 40% of respondents say they have a great deal of confidence in Biden to handle the situation in Ukraine, 50% have some confidence and 9% have hardly any confidence. Among Republicans, 76% of respondents say they have hardly any confidence in Biden's ability to handle the situation in Ukraine. Those numbers are largely unchanged since May 2022, according to the Associated Press.
A majority of Americans, 63%, still favor imposing economic sanctions on Russia, the poll shows, though that too has decreased from the 71% who said that in May 2022.
Furthermore, 59% of Americans say limiting damage to the US economy is more important than effectively sanctioning Russia, even if that means sanctions are less effective. Back in March 2022, the situation was just the opposite: 55% of the American public said it was a bigger priority to sanction Russia effectively, even if it meant damage to the US economy.
The poll of 1,068 adults was conducted from 26 January to 30 January 2023. A sample drawn from NORC's probability-based AmeriSpeak Panel, which is designed to be representative of the US population, was used for this poll. The margin of sampling error for all respondents is plus or minus 4.2 percentage points, the Associated Press reported.
Related:
Tags: aid for Ukraine, Democrats, President Biden, Republicans, Russian invasion of Ukraine, Ukraine, USA