The US is giving Ukraine serious gear for a counteroffensive in its aid packages. Here's what's inside.
New Year holidays are the traditional time for gifts, and at the beginning of 2023, Ukrainians are receiving many commitments from Western allies about new military aid.
The largest of them are two American aid packages announced on 6 and 19 January. President Joe Biden's later decision to give M1 Abrams tanks to Ukraine may overshadow them. However, they are worth more than $5.3 billion combined, including hundreds of vital vehicles and thousands of shells.
Here is the reason for such scope: the US is helping Ukraine to prepare for future counterattacks aimed at liberating Russian-occupied territories. Meanwhile, the Kremlin is also gearing up for an offensive, so Kyiv needs weapons for a decisive victory.
Paradoxically, but as the United States Institute of Peace concludes, it is the shortest way to finish the war (otherwise, it would turn into endless attritional conflict).
It turns American military aid into a win-win situation. Ukraine gets arms to defend itself while the United States has its benefit: they contain an aggressive Russian state, weakening its occupational armies, and protect European allies and the rule-based order, which is vital for a democratic world.
Meanwhile, these two military aid packages cost only 0.64% of the annual US military budget.
"The Ukrainians are fighting for us, for our values, for the aid that we're providing to them isn't charity. It's self-interest", stresses US senator Angus King. We explain these latest packages in our article.
M2 Bradley is the first American IFV donated to Ukraine
The case of the M1 Abrams is remarkable since it's a high-end, US-made military vehicle used by the American army. But the same is true of the M2 Bradley, a heavy infantry fighting vehicle donated to Ukraine.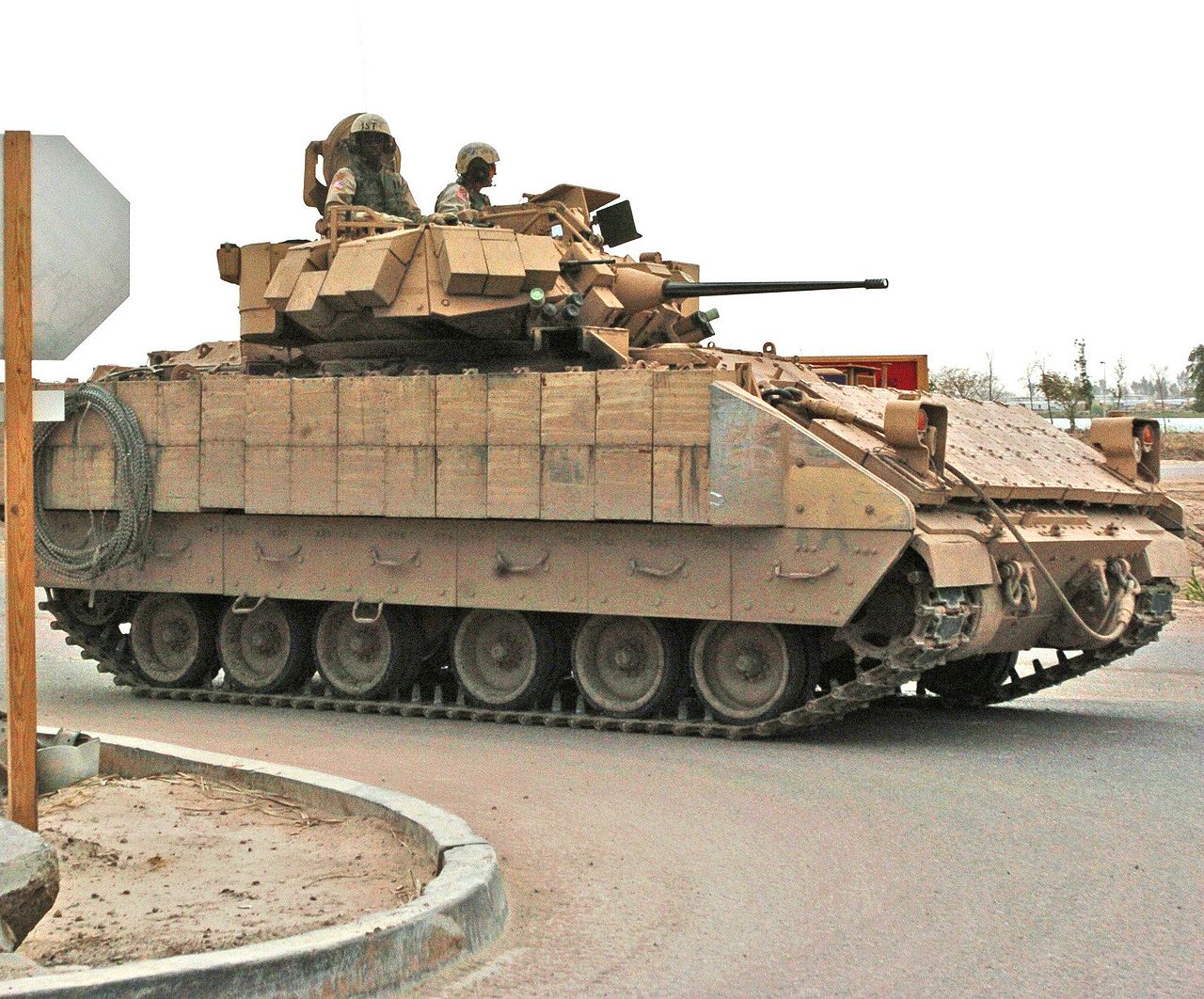 On the other hand, this donation would not weaken the US military. It boasts over 4000 IFVs, so Americans can easily send hundreds of Bradleys to Ukraine. For instance, in 2020, the US considered selling 350 of them to Greece, but this transfer has yet to occur.
The current packages include 109 vehicles and their ammunition. They belong to the category M2A2-ODS, which means upgrades after Operation Desert Storm (1991).
"Bradleys would provide a major increase in ground combat capability because it is, in effect, a light tank," commented Mark Cancian, an expert at the Center for Strategic and International Studies.
Indeed, the 30-ton Bradley resembles the old M4 Sherman tank in silhouette, has serious firepower, and can fire on the move.
Video review of Bradley IFV. Source: US Defence System
The IFV's turret is equipped with a 25-mm automatic gun capable of destroying armored vehicles. Bradley's armor withstands 30mm shells and RPGs. Seven fully armed infantrymen can ride into battle in the armored landing compartment.
As an additional weapon, the vehicle has a twinned machine gun and two TOW anti-tank launchers: their missiles penetrate 90 centimeters of armor. Bradley is combat-capable even at night since its commander and gunner have thermal cameras.
"Survivability was actually very good even up to the Invasion of Iraq, as our primary enemy (the BMP-2/3) would have a hard time penetrating our armor beyond 500 meters while we could easily reach out and kill them at 1600 meters. We also have that irritating thing called a TOW-2B, which can kill enemy tanks out to 3 km … Also, with my optics, I can see that target long before it can see me in any day or night operation", wrote Mark Bailey, retired Bradley M2 infantry platoon sergeant (note that Ukraine gets a newer modification of IFV).
This IFV is the main reason why the aid package is dubbed as counteroffensive. It is designed for attacks, where it will support foot soldiers.
"It's a powerful battlefield vehicle. A true IFV, not MRAP [mine-protected vehicle], not an armored car. It's a vehicle designed to carry infantry to the battlefield, provide covering fire, destroy all kinds of targets on the land, and, if necessary, withstand a hit", explained Taras Chmut, head of the Come Back Alive foundation.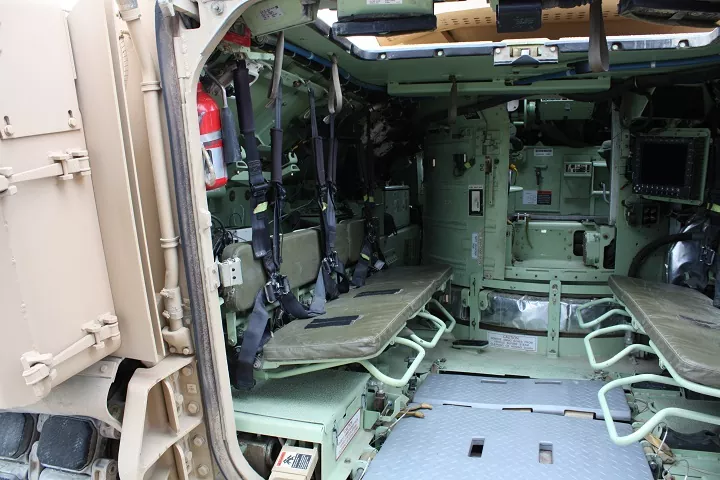 A vehicle like this is vital for Ukrainians. Tanks may have thicker armor and bigger guns, but Bradleys would provide protection and mobility for infantry, a backbone of any Ukrainian attacking forces who lack heavy armor. Sometimes soldiers are even forced to attack enemy positions on lightly armored cars.
Presumably, Ukrainians started to familiarize themselves with IFVs on German training grounds. After two packages, including Bradley, the country would look forward to new batches of these armored vehicles.
Valeriy Zaluzhnyi, Commander-in-Chief of the Ukrainian Armed Forces, states they need at least 500 IFVs to conduct successful offensive operations.
But one should remember that Bradleys are not substituting tanks. As The Economist explains, IFVs and tanks complement each other on the battlefield.
Ukraine will receive armored vehicles needed to protect the soldiers
Long before the announcement of Abrams and Bradleys, the Americans discussed the delivery of the lighter vehicle Stryker, an 8-wheeled air-mobile armored fighting vehicle developed in 2002. The reason was similar: armor and mobility. According to the official announcement, Ukraine will receive 90 Strykers.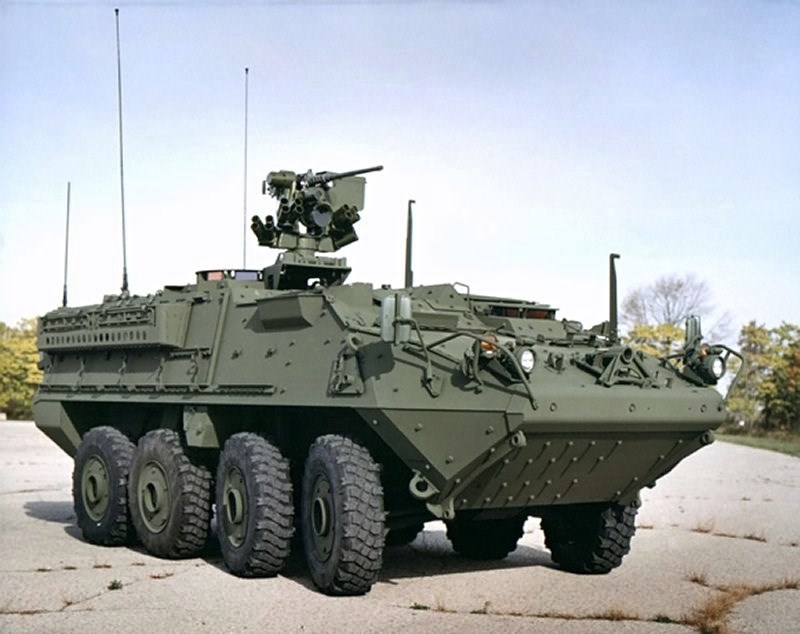 Americans have a reason to name the Stryker infantry carrier vehicle (ICV) a "hybrid" of IFV and APC. Like the latter, it is moderately defended, withstanding 14,5 mm rounds and shell fragments (while Bradley is protected from 30mm rounds).
Armor was sacrificed for mobility; as a result, the Stryker accelerates to 97 km/h and carries up to 9 soldiers. The armament of the machine is also typical for an APC: usually, it has a machine gun and 40 mm grenade launcher, an anti-infantry weapon.
In short, unlike frontline-oriented Bradley, Stryker's primary purpose is to carry soldiers to positions, support them and conduct scouting. An interesting exception is 20 vehicles equipped with mine detectors and mine plows. As Defence Express explains, they would breach the pass in Russian minefields to attack Ukrainian forces.
But according to Brad Duplessis, retired Stryker brigade executive officer, these vehicles have their advantages and are suitable for direct battle if used as part of combined arms teams – and not for frontal attacks on enemy positions.
A video explainer about Stryker. Source: US National Guard
The speed allows this ICV to deliver soldiers to their destination swiftly. At the same time, powerful optics and a thermal camera with a range of 2,400 meters will help the infantry detect enemies in time.
It is "designed to maneuver coherent infantry squads and provide protection, communications, situational awareness, and then a support-by-fire platform," he adds.
According to the officer, the Stryker's maneuverability is especially useful in urban terrain and medical evacuation. He concludes that this vehicle will be helpful for Ukraine.
However, 100 of Stryker's elder cousins, M113 armored personnel carriers donated by the US, would have their niche in the Ukrainian military (which already uses hundreds of them). With protection from machine gun fire, shell fragments, and anti-personnel mines, M113 serves as a "battle taxi" near the frontline, transporting soldiers and cargo in dangerous areas.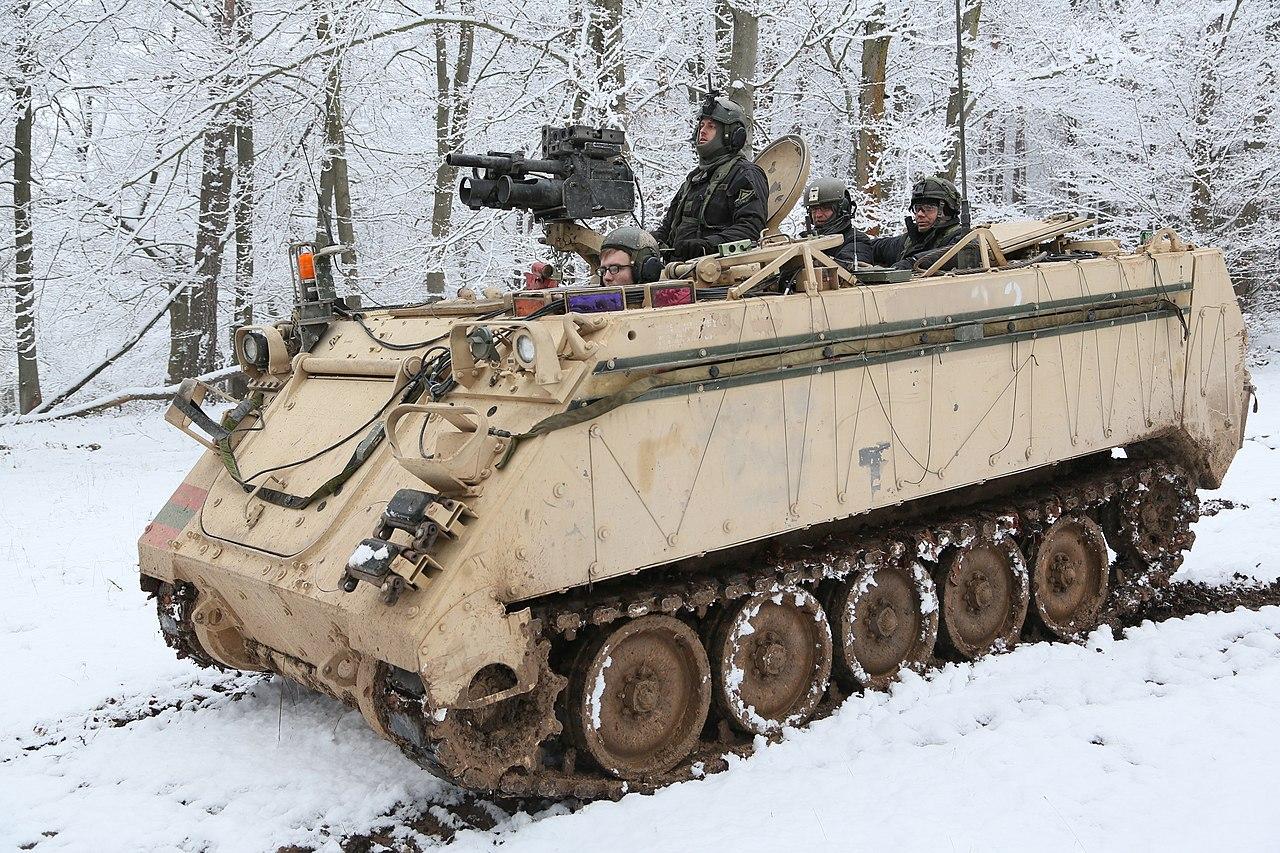 "An ideal vehicle for "red zone" in our reality. A protected armored transport to bring ammo and missiles to battle formations, deploy a mortar battery at the rear, swiftly evacuate wounded ones, tow damaged vehicles, supply artillery", as explains Kyrylo Danylchenko, Ukrainian military expert, calling this vehicle "a workhorse of the infantry." The M113 definitely outperforms trucks and pickups used by Ukrainians in the absence of armor.
Hundreds of armored cars would save the lives of Ukrainian soldiers as well
Indeed, armored cars with machine guns are less impressive than Bradleys or tanks, but Ukraine needs them for one role: fast transportation in dangerous zones in the war, where an active frontline lasts more than 1000 kilometers.
The so-called Mine Resistant Ambush Protected vehicles (MRAP) are the best in this class. Ukraine would receive 108 of them from the US. Soldiers can use them for scouting, special operations, or other duties where they need to move fast and safely. The specific type of vehicles are yet to be seen, but the US has donated Cougar and International MaxxPro types before.
The main advantage of these vehicles is the so-called MRAP defensive standard. They have a V-shaped hull and extensive protection below to survive a landmine, while thicker armor can withstand close explosions and fragments. In at least one case, an armored car like American, MLS Shield, even saved its crew from a 122-mm artillery barrage.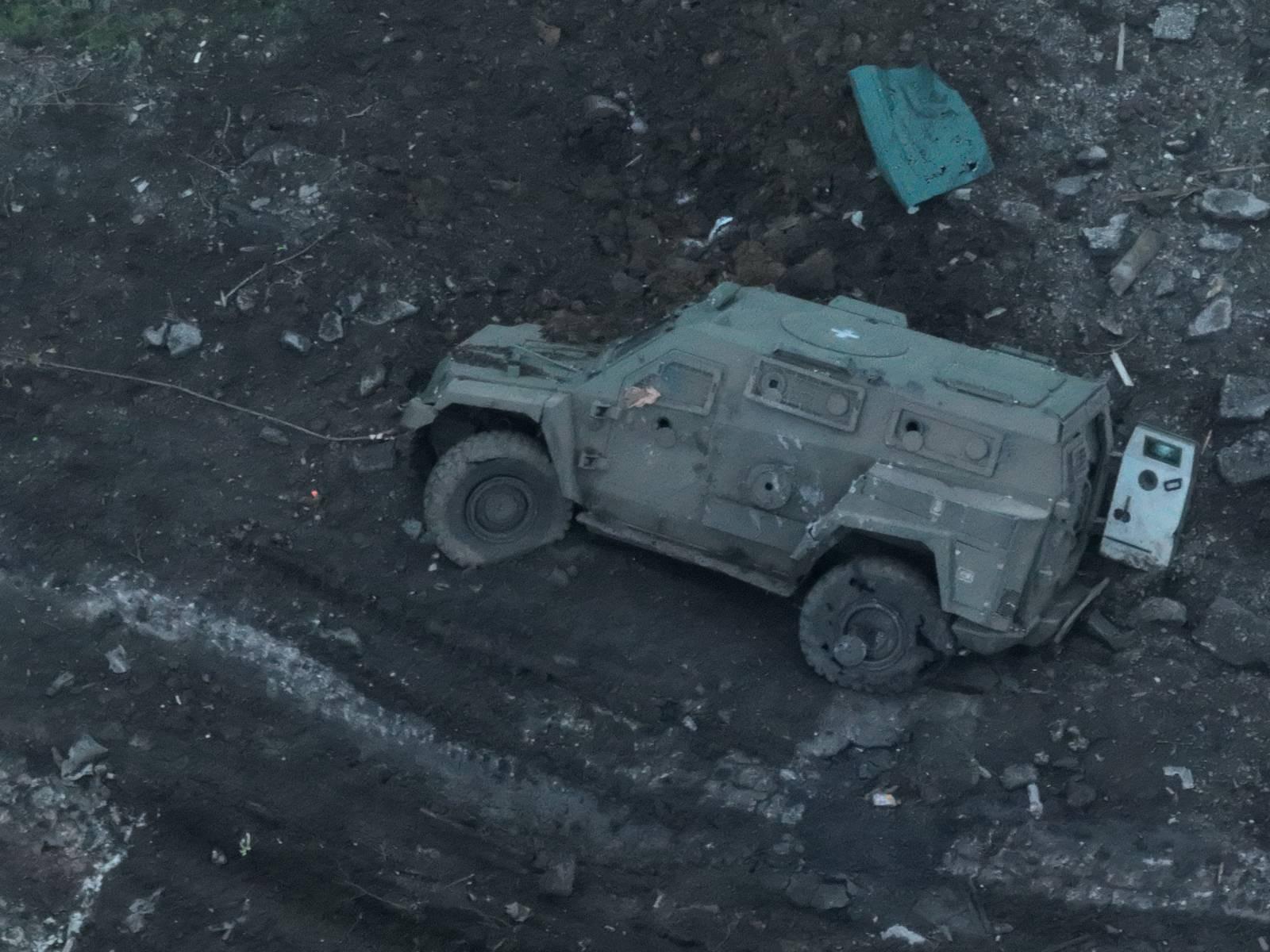 While Russians use more and more mines, MRAP armor is even more critical.
"I blew up on a landmine. My friend as well. A lot of wounded were injured by landmines. Please, be careful … And we need cars armored from below. A lot of these cars could save the lives of hundreds", wrote Masi Nayem, a Ukrainian war veteran.
An impressive batch of 488 donated Humvees is essential as well. They are not mine-resistant but still a step forward. Because now Ukrainian soldiers are forced to use unarmored civilian vehicles, penetrated even by rifle fire, to say nothing about shells (while Humvee is bulletproof).
Such tactics cause losses, but sometimes only civilian cars allow defenders to get to the right place or even attack the enemy position.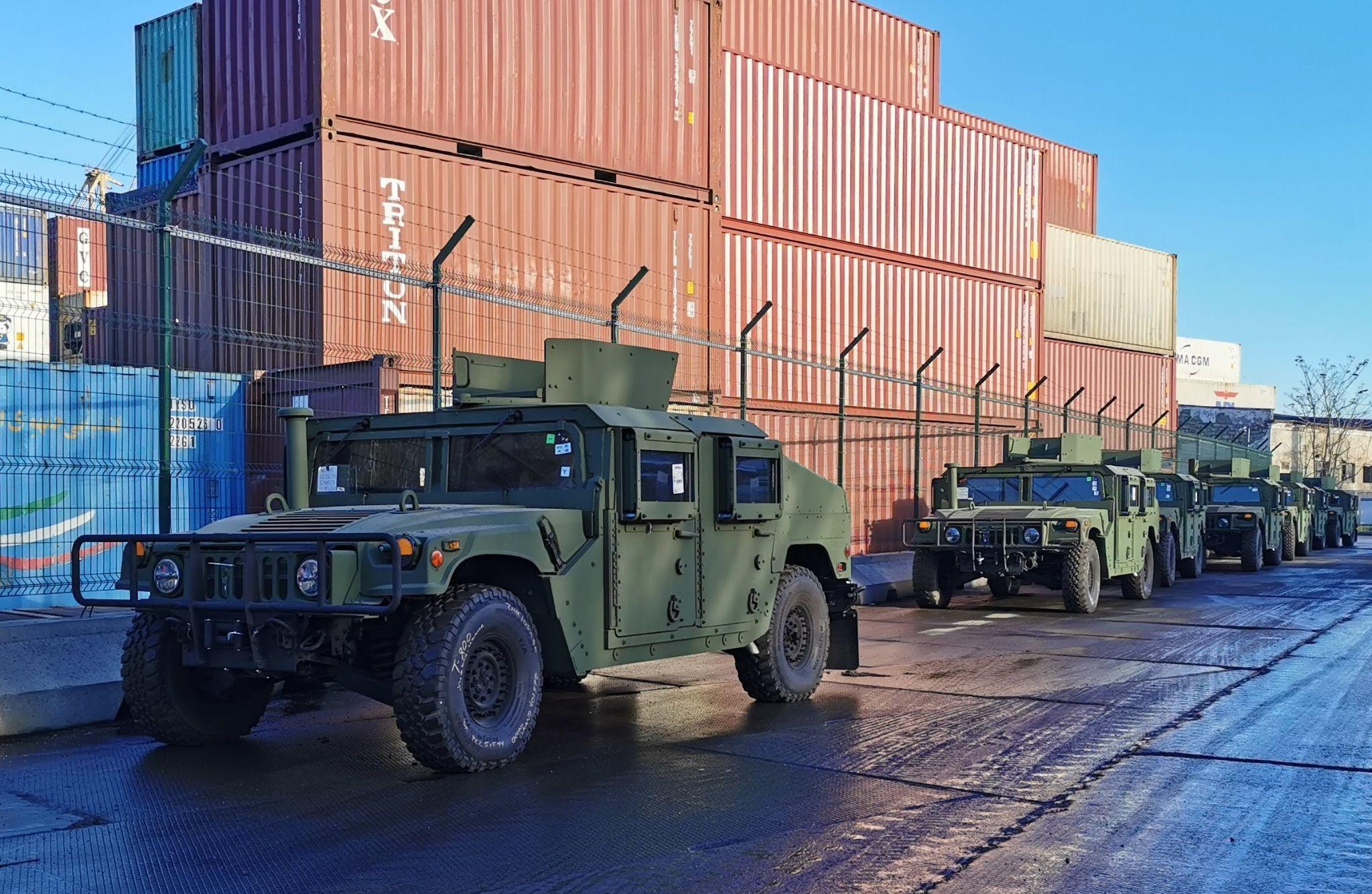 For Ukraine, the math is simple: the more armored vehicles it would receive (and the better they would be protected), the more soldiers would return home alive.
Another eight Humvee-based vehicles will add mobility in a completely different area. Dubbed Avengers, they carry twin four-barreled anti-aircraft launchers (it uses Stinger missiles). Avengers will fit nicely into Ukrainian tactics of mobile groups intercepting Russian missiles and drones.
Artillery ranges from modern self-propelled howitzers to older (but useful) towed guns
Artillery remains another permanent demand of Kyiv. In the first months of the war, howitzers and multiple rocket launchers became a weapon of victory in the battle for Kyiv. To push the Russians from the occupied eastern and southern regions, Ukrainians need artillery, which would hit the enemy from long distances. Valery Zaluzhnyi spoke about the need for 500 guns.
Right now, Americans are giving 18 self-propelled howitzers. According to Jack Detsch, the Foreign Policy magazine journalist, Ukraine would receive the M109A6 Paladin, a modification of the M109 gun. The country's military already uses howitzers of this type, which would facilitate adaptation to new equipment.
Compared to the original vehicle, the Paladin received improved armor, better sensors, and a digital communication system that allows several guns to coordinate fire.
This self-propelled howitzer has a serious advantage over stationary guns. The Paladin can open fire 60 seconds after stopping. As soon as the crew finishes firing, the vehicle would change position to prevent the enemy from detecting and attacking the battery. Crews of towed guns spend more time on this maneuver and risk coming under fire.
Americans also donated ammunition support vehicles (which carry shells following the battery) and towing vehicles to make artillery more mobile.
The 36 howitzers of 105 mm caliber will also strengthen the Ukrainian army. Compared to 155-mm guns, they have a shorter range but have their advantages. They are more mobile (the howitzer weighs less) and shoot faster. According to Ukrainian journalist Andriy Tsaplienko, Ukrainians successfully use Western 105-mm guns in the battle of Kreminna, causing panic among enemies.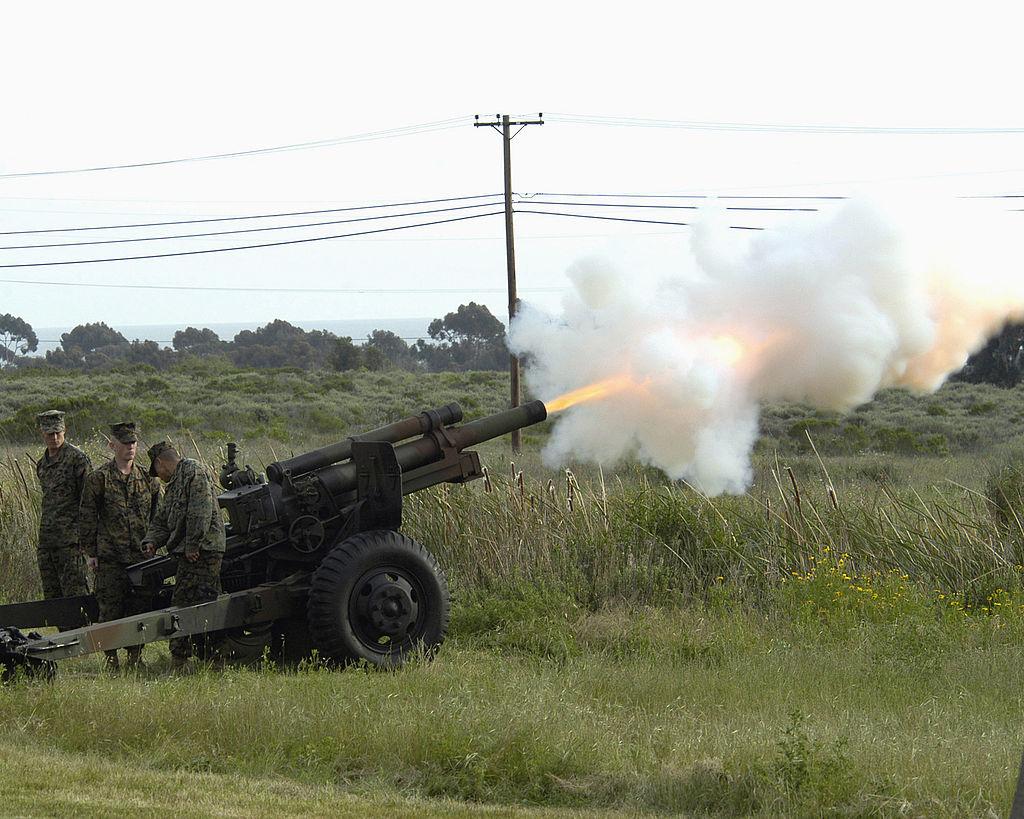 The US provides a lot of shells and has a plan for how to tackle the shortage of it
The artillery shells are (surprisingly) among the most debated parts of military aid to Ukraine. In recent months, several Western experts claimed that Western stocks of 155mm shells (NATO main caliber) are running out. On the other hand, as Foreign Policy magazine hints, with the weakening of the Russian army, the bloc needs smaller arsenals to deter Moscow.
Anyway, in the current package, the US provided 90 thousand of these shells. Ukrainian firepower largely depends on Western supplies since the country's military fires 2000-3000 shells per day.
Ostensibly, the Pentagon has the plan to help Ukraine without remaining unarmed. It relies on ramping domestic production and delivering ammunition from other NATO countries. For instance, one of the Czech companies can produce 80-100 thousand shells annually. The US also buys ordnance from Israel and South Korea, becoming a middleman for countries hesitant to support Ukraine directly.
High-precision shells are another indirect solution.
"They rely on the quality of their systems. Thus, for instance, one guided 155mm Excalibur shell can compensate for, perhaps, hundreds of unguided shells of this caliber", explained Mykola Bielieskov, chief consultant of the National Institute for Strategic Studies, senior analyst of Come Back Alive foundation.
Two new packages include up to 1100 Excalibur guided shells. It uses GPS for precision and small glade fins to maneuver on the target. For Ukrainians, it means using fewer shells for each hit.
The situation is more complicated with other high-tech weapons, long-range ATACMS missiles, launched from HIMARS and capable of hitting a target 300 kilometers away. Ukraine needs these weapons for future counteroffensives. It can reach Russian rear warehouses, logistics centers, and airstrips, relocated 80-120 kilometers from the frontline, beyond the HIMARS rockets range.
But Americans are still hesitating, supposing that providing missiles can cause some "escalation." Moreover, the stockpiles of these munitions are limited.
As an alternative, the US considered providing Ukraine with Ground Launched Small Diameter Bombs, another munition for HIMARS with a range of 150 kilometers. But instead of a political one, there is a pure engineering issue: how fast these weapons could be transferred to Ukraine.
But when it comes to stock replenishment, no problems arise. The supplies include HIMARS rockets, anti-armor missiles, NASAMS, mortars and small arms, spare parts, and various equipment. Americans are also sending RIM-7 anti-air missiles. They are modified for use with Ukrainian Soviet-made Buk launchers.
***
Ukraine is using US military aid as intended – this report from senator Angus King underscores the relevance of military support, including the recent package. Ukrainians use these weapons to liberate captured territories, saving the lives of both soldiers and civilians. While the US and other ally states would provide help for it.
Read more: