German multiple rocket-launch system MARS II. Photo: Screenshot from Youtube video 
The gap in military capabilities between the Ukrainian and Russian armies is gradually decreasing. This is happening due to Russia's heavy losses, and because Ukraine maintains or even strengthens its power thanks to the military aid from its allies and the captured Russian equipment.
Ukrainian analyst Volodymyr Dacenko shared on Twitter his analysis of the current balance of military power between Ukraine and Russia, presenting the comparison of the two armies as of late 2022 as infographics.
For the analysis, he used open data from the Military Balance, Oryx, National Defense, mil.gov.ua, defence-ua.com.

Here is his Twitter thread:
Balance of power
This is a comparison of the available military power of Ukraine and Russia (according to open data).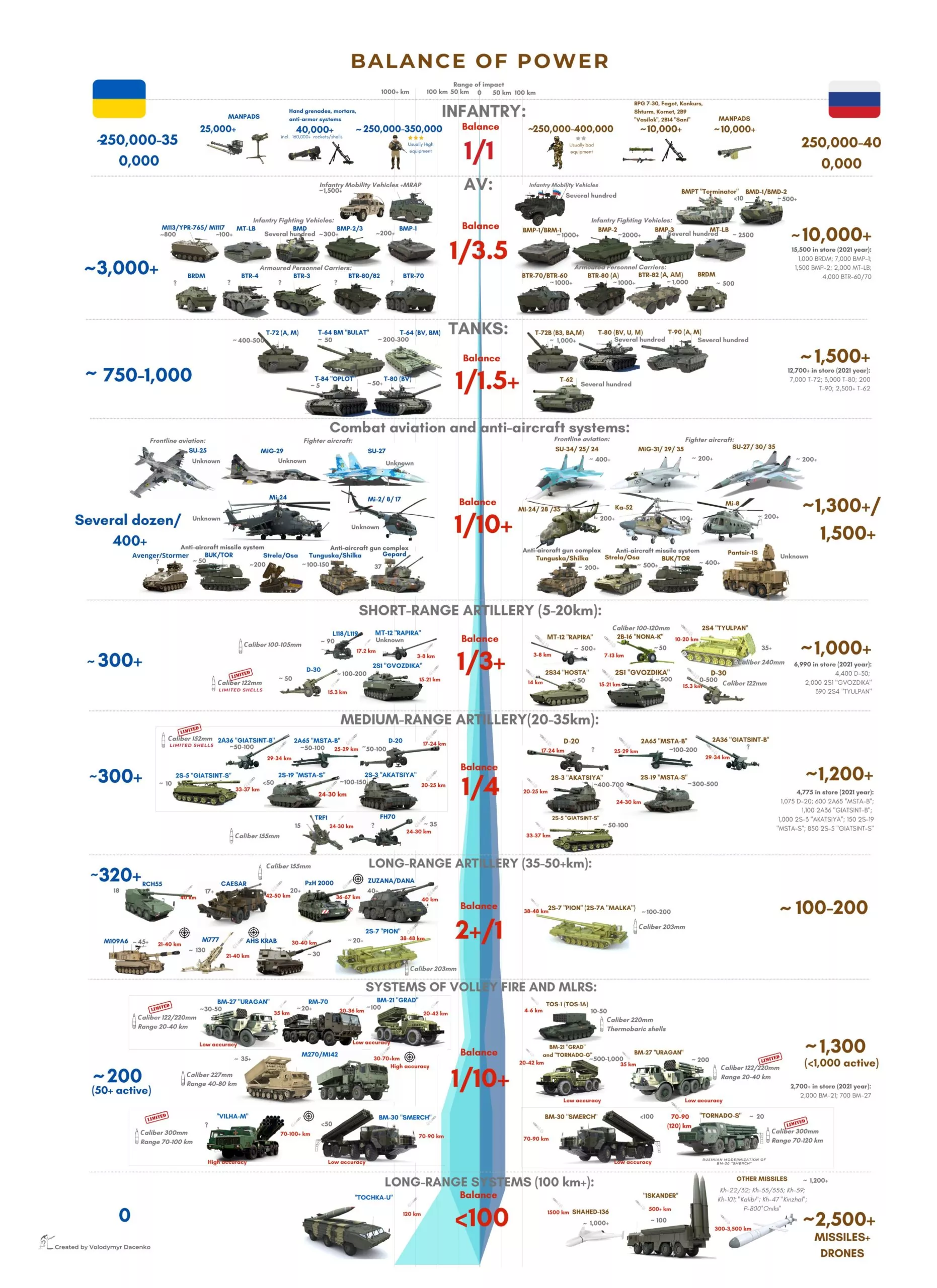 Now I only have electricity for 4-6 hours a day, so I can't spend as much time on Twitter as I used to. But I finally got to my calculations and clarified them to give you a clear picture (it may not be perfect and contain errors, like any analytics).
In general, the gap between Ukraine and Russia in military power is gradually decreasing. This happens both because Russia has heavy losses and because Ukraine maintains or even strengthens its power due to the help of allies and war trophies.
Russia is the main supplier of heavy weapons to Ukraine (at least tanks and armored vehicles).
Although the mobilization did not go well in Russia, the Russians managed to saturate the front line and complicate the advance of the Armed Forces. The new mobilized who arrive at the front are already better prepared than the first batches. But they are also poorly equipped.
Russia has also changed its tactics. This is the third time:
at first, the Russians bet on heavy armored vehicles and rapid breakthroughs;
in the summer, they changed their tactics and began to use groups of armored vehicles and infantry for attacks;
now the assault is mainly carried out by infantry forces with the support of artillery (as in World War I).
Ukraine, on the contrary, now uses much more armored vehicles in the attack. The lack of a sufficient number of tanks forces the use of lighter equipment, but it is much more effective than an attack with only infantry forces.
Russia can probably afford to mobilize up to a million more soldiers. And it will allow to fight long enough. But the key issue is artillery. How much is it enough for?
I made some assumptions about the artillery earlier. Considering the tens of millions of old Soviet shells, I don't think that the RU artillery machine will run out anytime soon.
But the RU are running out of more scarce long-range shells for a distance of more than 20 km
Probably now Ukraine dominates at distances of 20-80 km. But supplies of 155mm shells and GMLRS are limited. And Ukraine needs longer-range capabilities to destroy the Russians' logistics.
Cutting off logistical routes and depleting supplies is the main premise of Ukraine's counteroffensive. Therefore, it is important for Ukraine to get more long-range systems and shells.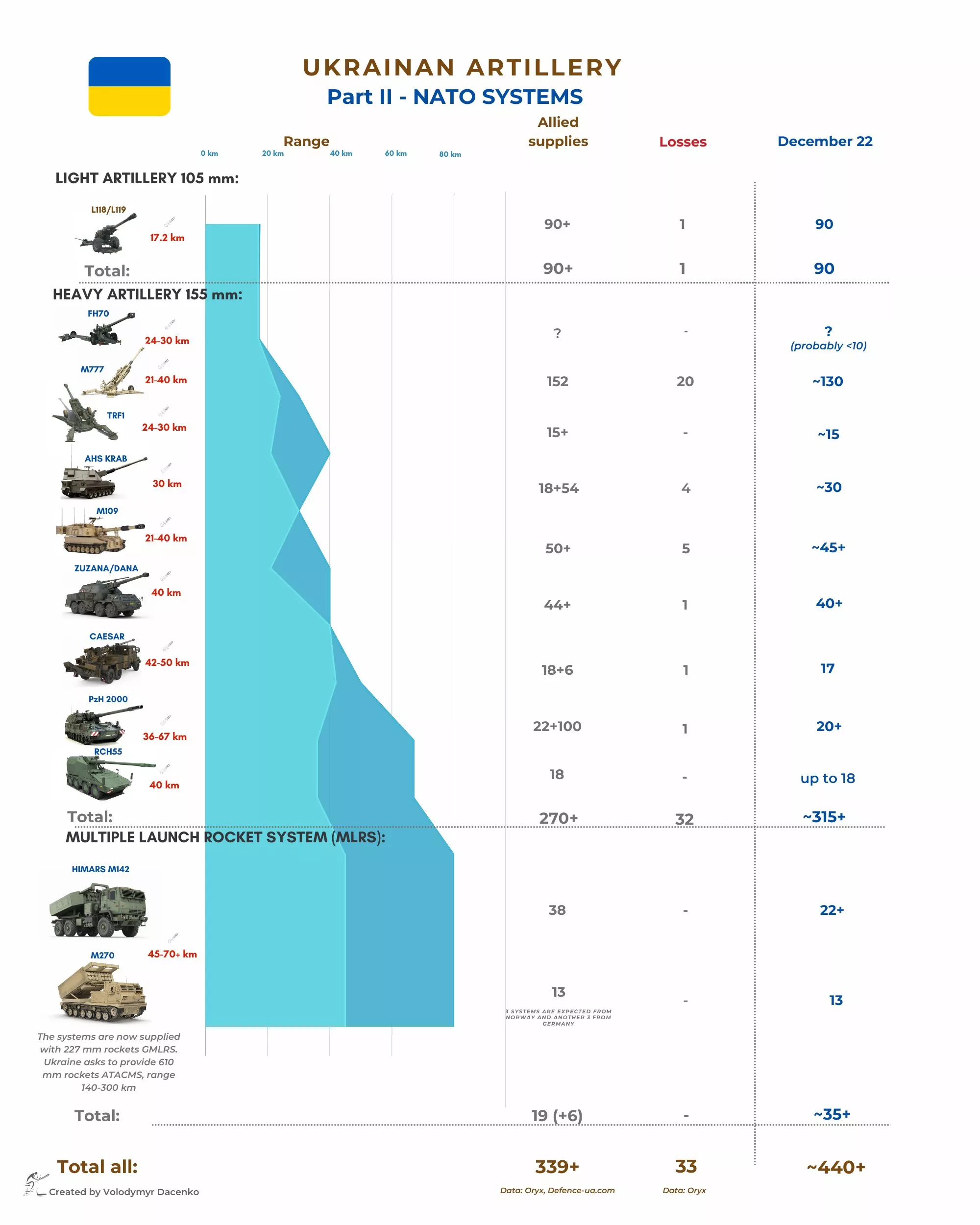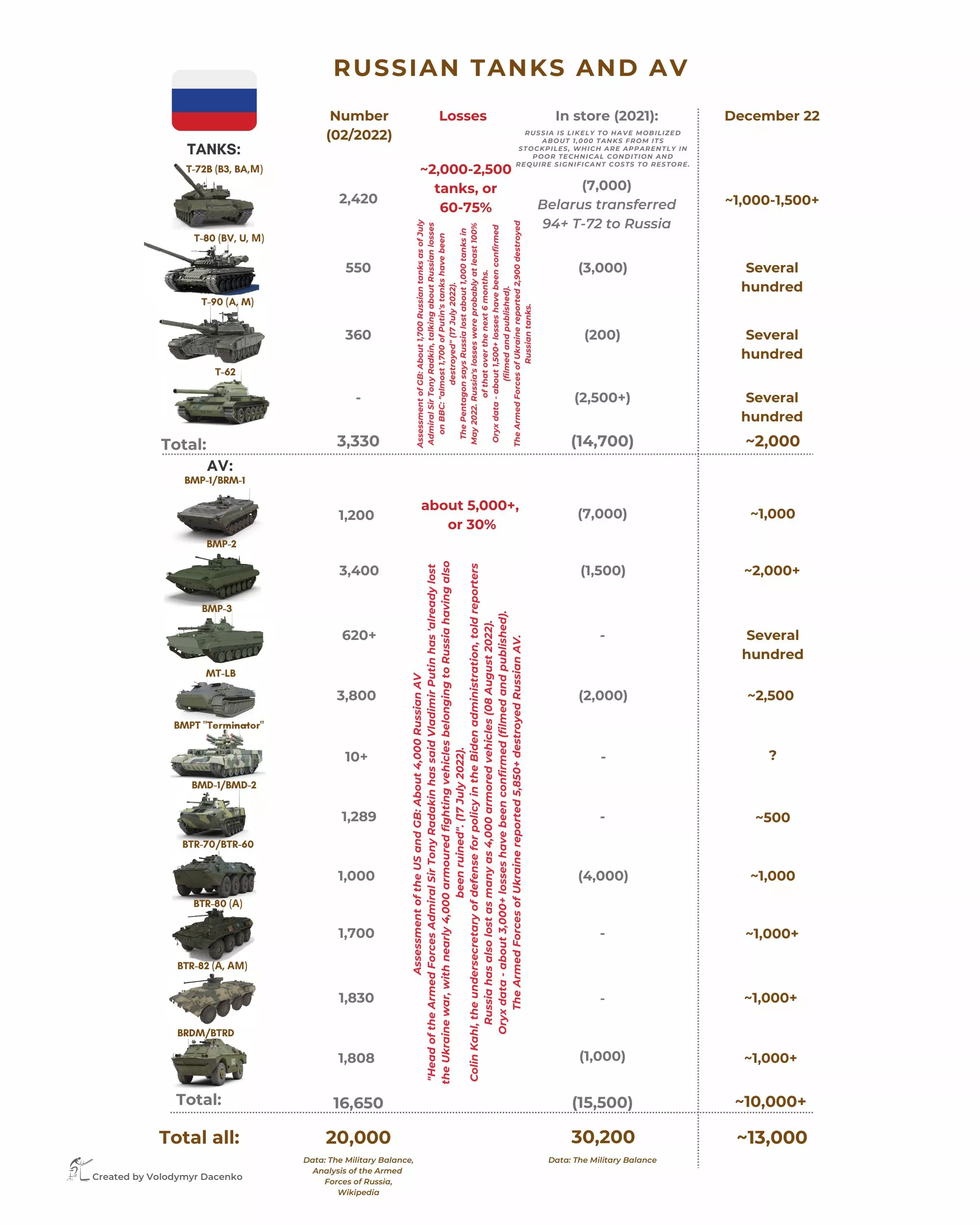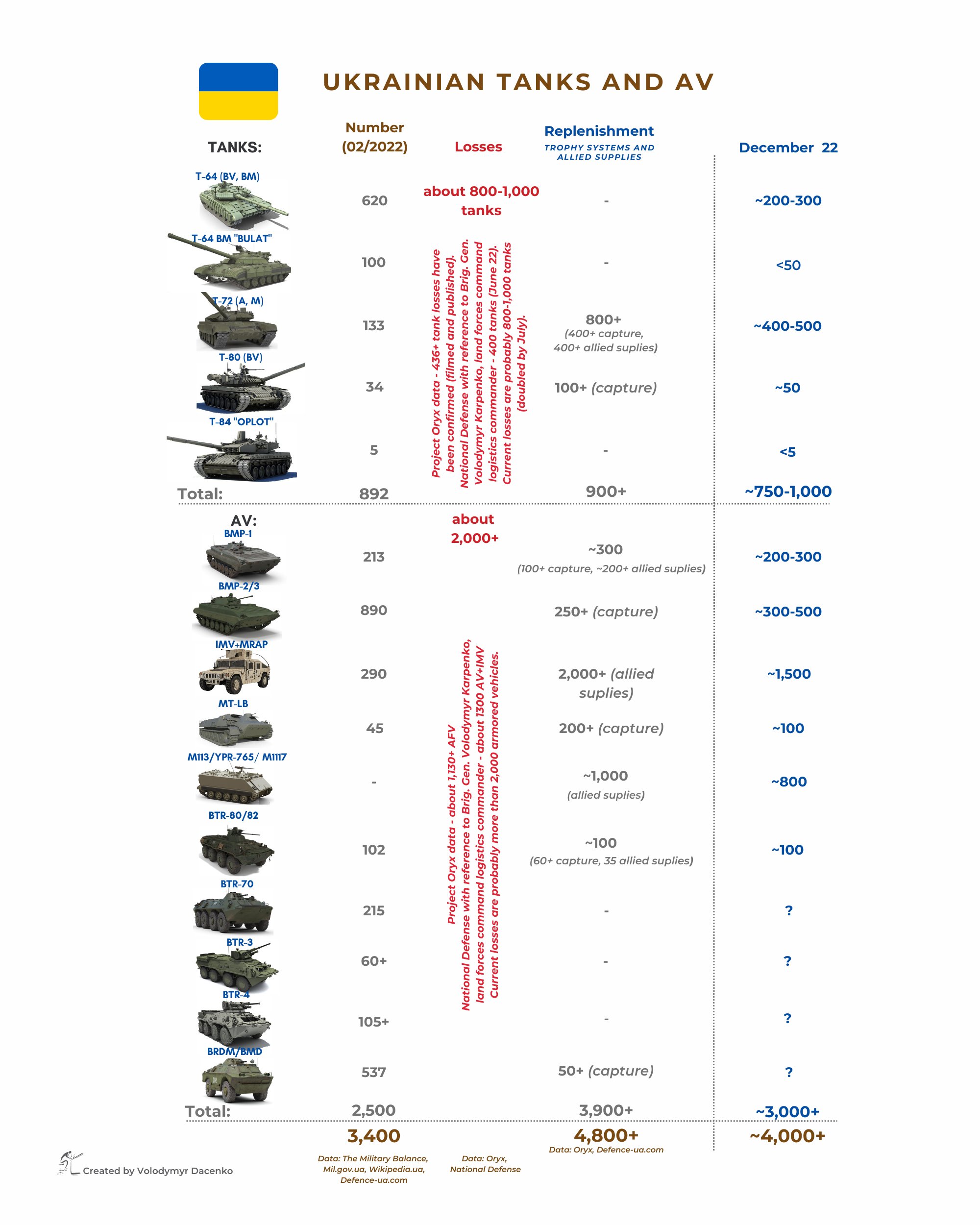 Read also:
What countries have given the most heavy weapons to Ukraine?