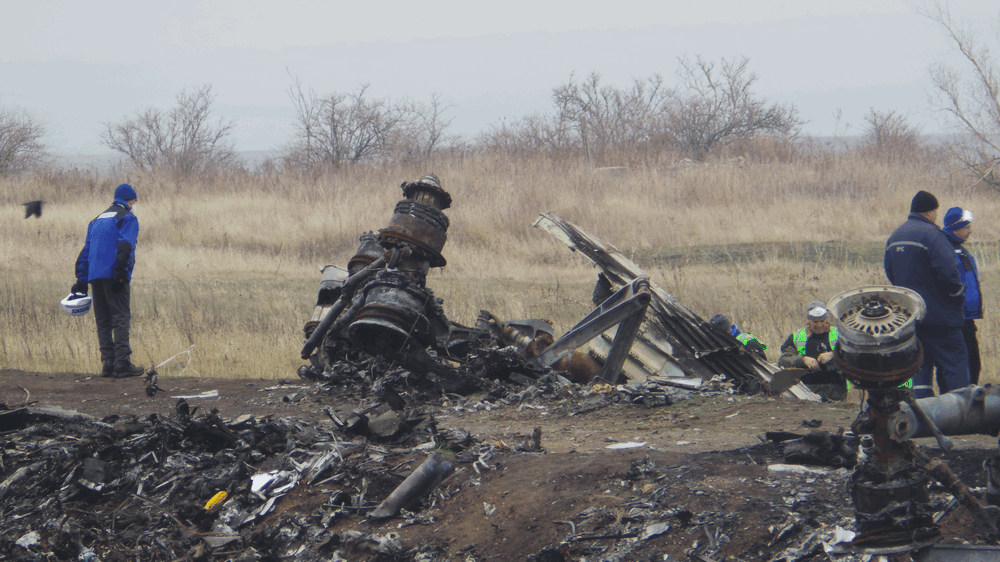 MH17 wreckage in November 2014. Photo: Flickr/Jeroen Akkermans 
The Joint Investigation Team (JIT) investigating the 2014 downing of Malaysia Airlines Flight 17 by a missile has convincing evidence that Russian President Vladimir Putin personally signed off on a decision to allow the Russian missile system into Ukraine, Dutch prosecutors have said, according to The Telegraph.
"There are strong indications that in Russia, the president made the decision to provide the BUK-TELAR to the separatists (i.e. the Russian-run colonial army in Donetsk, – Ed.)," the JIT said in a press conference on the current state o the investigation into the downing of MH17 on 8 February, NL Times reported.
However, they said the evidence was not enough to lead to prosecution.
The BUK-TELAR surface-to-air missile system of the Russian Armed Forces was used to shoot down MH17 on its way from Amsterdam to Kuala Lumpur over Ukraine's Donetsk Oblast on 17 July 2014, according to earlier conclusions of the investigators.
Read also:
Three persons found guilty of killing 298 people in flight MH17 bombing
JIT charges four suspects over downing MH17, Bellingcat identifies eight more