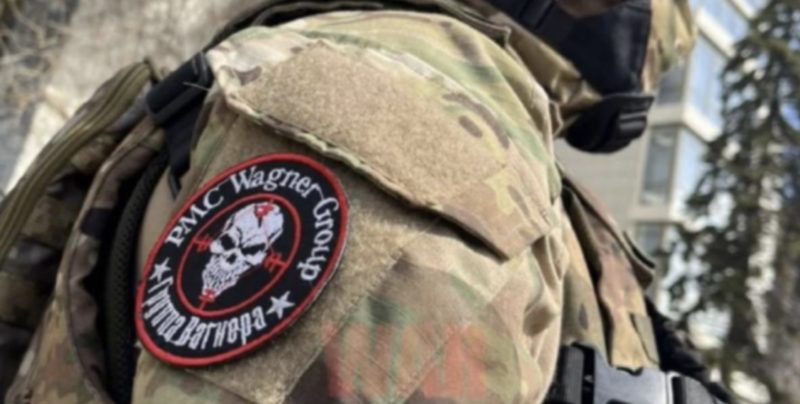 Wagner PMC, an illustrative image/ Source: volynnews.com 
According to the intelligence report published on Twitter by the Ministry of Defense of the United Kingdom of Great Britain and Northern Ireland on Friday morning, the scale of the recruitment program for convicted criminals by the Russian private military company (PMC) Wagner has likely decreased significantly. It is in comparison to the peak period between the summer and fall of 2022.
British Intelligence reports that "Significant tensions between Wagner and the Russian Ministry of Defence are playing out in public" and that "competition between factions in the Russian elite is likely to be partially responsible for the reduced supply of convicts."
https://twitter.com/DefenceHQ/status/1621403506807562240?ref_src=twsrc%5Etfw%7Ctwcamp%5Etweetembed%7Ctwterm%5E1621403506807562240%7Ctwgr%5E65bf6b15d1bc11964df8296398d32e60d6538d3f%7Ctwcon%5Es1_&ref_url=https%3A%2F%2Fnv.ua%2Fukr%2Fworld%2Fgeopolitics%2Fgrupa-vagnera-bilshe-ne-vidigraye-klyuchovoji-roli-u-viyni-proti-ukrajini-novini-ukrajini-50301786.html
According to figures released by the Russian Federal Penal Service (FSIN) on January 31, 2023, the national penal population was 433,000, indicating a decrease of 6,000 inmates since November 2022. In contrast, FSIN data also revealed a 23,000 decrease between September and November 2022.
The significant role in this decline is attributed to Wagner's recruitment. In addition, British intelligence asserts anecdotal evidence from Ukrainian combatants over the past ten days indicating a reduced Russian reliance on human wave-style assaults by Wagner convict fighters in critical sectors.
As previously stated, the Office of the Prosecutor General of Ukraine served a notice of suspicion to the head of the Wagner PMC, Evgeny Prigozhin. He has been charged with numerous war crimes against Ukraine.
Read also:
US designates Russia's Wagner group a transnational criminal organization
Former Wagner Group commander who fled to Norway arrested by police – The Guardian
Wagner PMC claims one of two Britons missing in Ukraine found dead
US says Russia's Wagner Group bought North Korean weapons for Ukraine war – Reuters
Tags: PMC Wagner