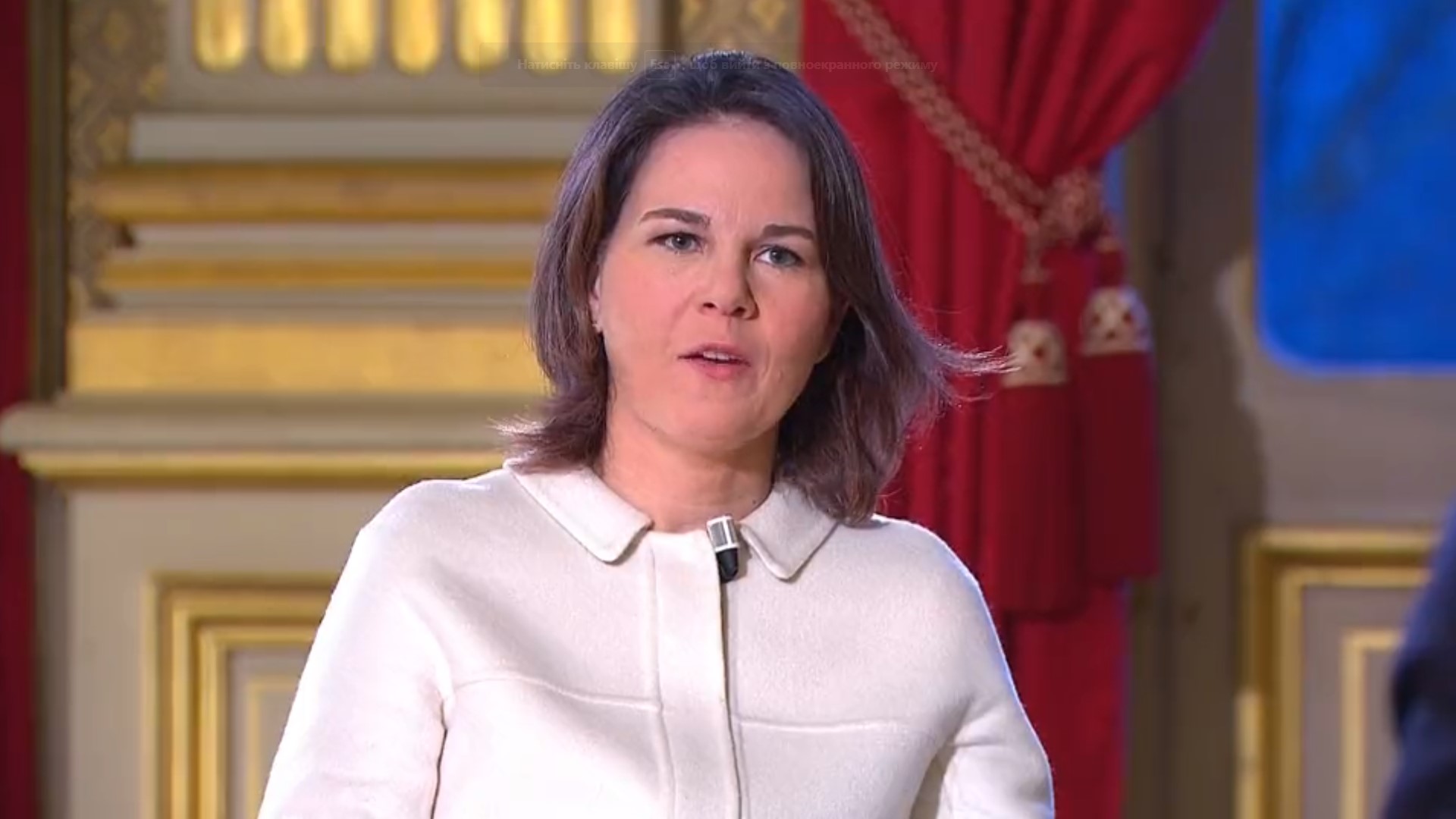 Germany's Foreign Minister Annalena Baerbock during her interview with French television LCI on 22 January 2023. Credit: LCI/Screenshot 
Germany will not stop Poland from sending German-made Leopard tanks to Ukraine, in case Poland asks for German approval, Germany's Foreign Minister Annalena Baerbock said in her interview with LCI.
Poland has not yet asked for approval to send German-made tanks Leopard 2 to Ukraine, according to Baerbock. However, if Poland asks for the approval, Germany would not stand in the way, Germany's Foreign Minister assured.
"We are aware of the fact that these tanks are highly important. That is why we are discussing this issue with our partners. We need to make sure people's lives are saved and Ukraine's territory liberated," Baerbock said.
Poland urged Germany to send Leopard 2 tanks to Ukraine several times earlier this year. However, the German government refuses to send its tanks to Ukraine and has not yet approved the delivery of Leopard 2 tanks to Ukraine by third countries.
On 22 January, the Prime Minister of Poland Morawiecki said that Poland may consider sending Leopard 2 tanks to Ukraine without German approval.
If Germany won't free the Leopards, Poland to build smaller coalition to send tanks to Ukraine – PM Morawiecki
"We will not passively watch Ukraine bleed to death. Ukraine and Europe will win this war,  with or without Germany," Morawiecki said, commenting on Germany's unwillingness to allow the reexport of Leopard battle tanks, which Ukraine urgently needs to liberate all occupied territories and push Russian forces out of Ukraine.
Related:
Tags: Germany, Leopard 2, main battle tanks, Poland Ukraine, Russian invasion of Ukraine