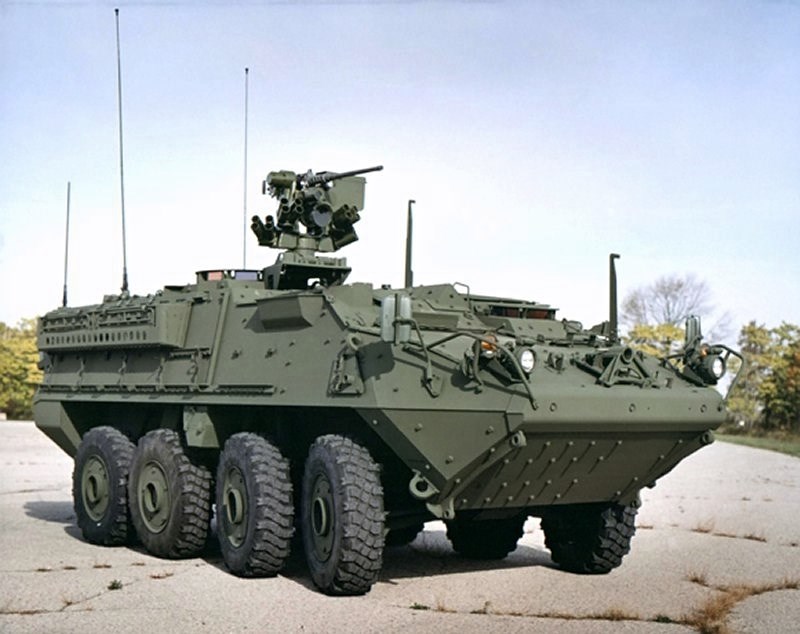 Stryker Infantry Carrier Vehicle (M1126). File photo: US Army via Wikimedia Commons. 
The US plans to send about 100 Stryker armored vehicles to Ukraine as part of a new package of military aid worth about $2.5 billion, people familiar with the matter said, Bloomberg reports.
"The US was poised to unveil a new aid package as part of a broader announcement by western allies of new hardware for Ukraine that's set for Friday [20 January], when defense ministers meet at Ramstein Air Base in Germany, according to the people, who asked not to be identified discussing private deliberations. The people added that the plans remain incomplete and could change," Bloomberg says.
Spokespeople at the US State and Defense Department declined to comment. John Kirby, the spokesman for the National Security Council, said he "won't get ahead of announcements."
The Stryker is a family of eight-wheeled armored fighting vehicles. The US Army says in an online description that there are 18 variants of the Stryker, including an "anti-tank guided missile" vehicle and personnel carriers.
Read also:
Scholz will send tanks to Ukraine if Biden goes first – media
Tags: aid for Ukraine, Stryker