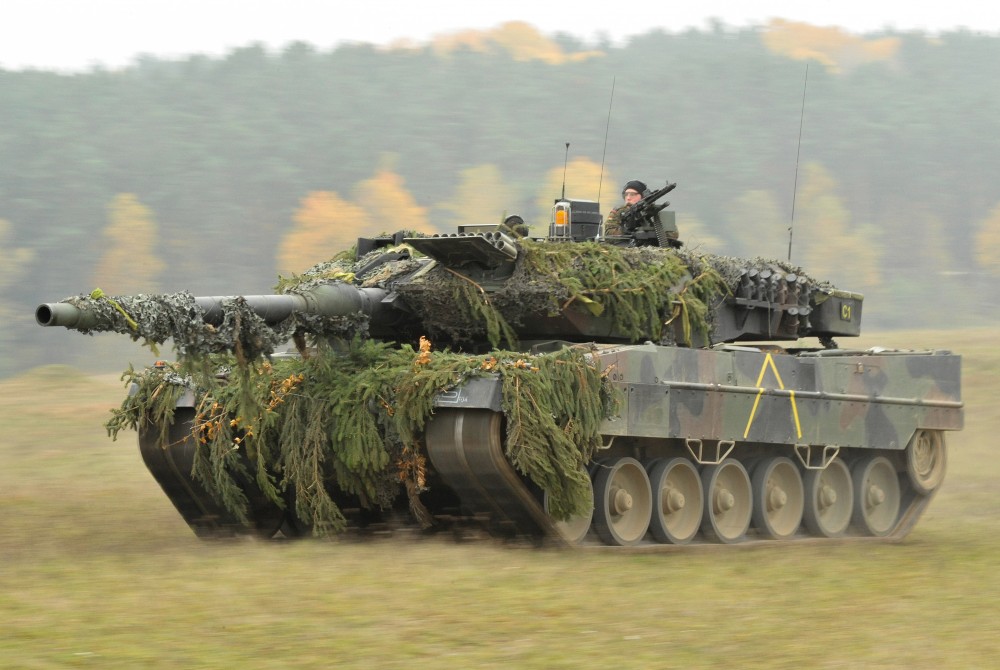 German army's Leopard main battle tank in 2012. File photo: Wikimedia Commons 
According to the German arms manufacturer Rheinmetall, it will not be able to deliver main battle tanks to Ukraine until 2024, even if the German government approves the supplies now:
"Even if the decision is made tomorrow that we can send our Leopard tanks to Kyiv, delivery will take until the beginning of next year," Rheinmetall CEO Armin Papperger told the "Bild am Sonntag," according to Der Spiegel.
Rheinmetall has 22 Leopard 2 tanks, and 88 older Leopard 1s. The repair of the decommissioned battle tanks, however, takes "almost a year," he says.
Meanwhile, Poland, Finland, and three more unnamed countries are ready to supply German-made Leopards to Ukraine if Germany as the manufacturer approves the reexport of the tanks.
Already five countries ready to send Ukraine Leopard 2 tanks, waiting for Germany's permission
Ukrainian soldiers should be trained to operate Leopard tanks just in case, Chair of Bundestag's Defense Committee suggests
Poland to give Ukraine a company of Leopard 2 tanks as "part of an international coalition" – PAP