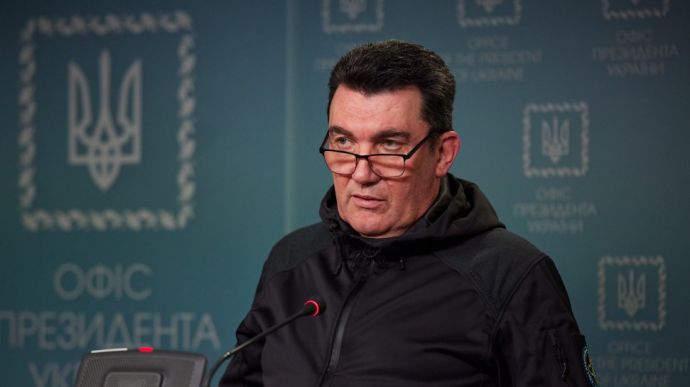 Oleksii Danilov. Photo: President's Office 
Secretary of the National Security and Defense Council of Ukraine (NSDC) Oleksii Danilov says that Russia is trying to impose the division of Ukraine under a "Korean scenario" of a peaceful settlement. He stated this in a TV interview aired on the national telethon on the evening of January 7, Liga reports.
"We are now being offered the Korean option. The so-called conditional '38th parallel' (along which Korea was divided into North Korea and South Korea under the 1953 Armistice agreement, – Ed.). Here are such and such Ukrainians, and there are no such Ukrainians. The Russians are now going to make up anything. I know for sure that one of the options that they can offer us is the '38th parallel'," Danilov said.
The NSDC Secretary said that currently, Deputy Head of the Presidential Administration of Russia Dmitry Kozak is promoting the "Korean scenario" among former European politicians pushing forward the messages that Russia is ready to make many concessions in order to freeze the current status quo and force Ukrainians to come to some kind of truce.
Russia likely wants West's preemptive concessions offered it for entering negotiations with Ukraine – ISW
Danilov made it clear that Ukraine would not agree to such a scenario.
"Recently speaking with representatives of Korea, I noticed… They believe that it was a big mistake then, that they made concessions," Danilov said.
Read also:
Tags: Ceasefire, Korea, North Korea, scenario