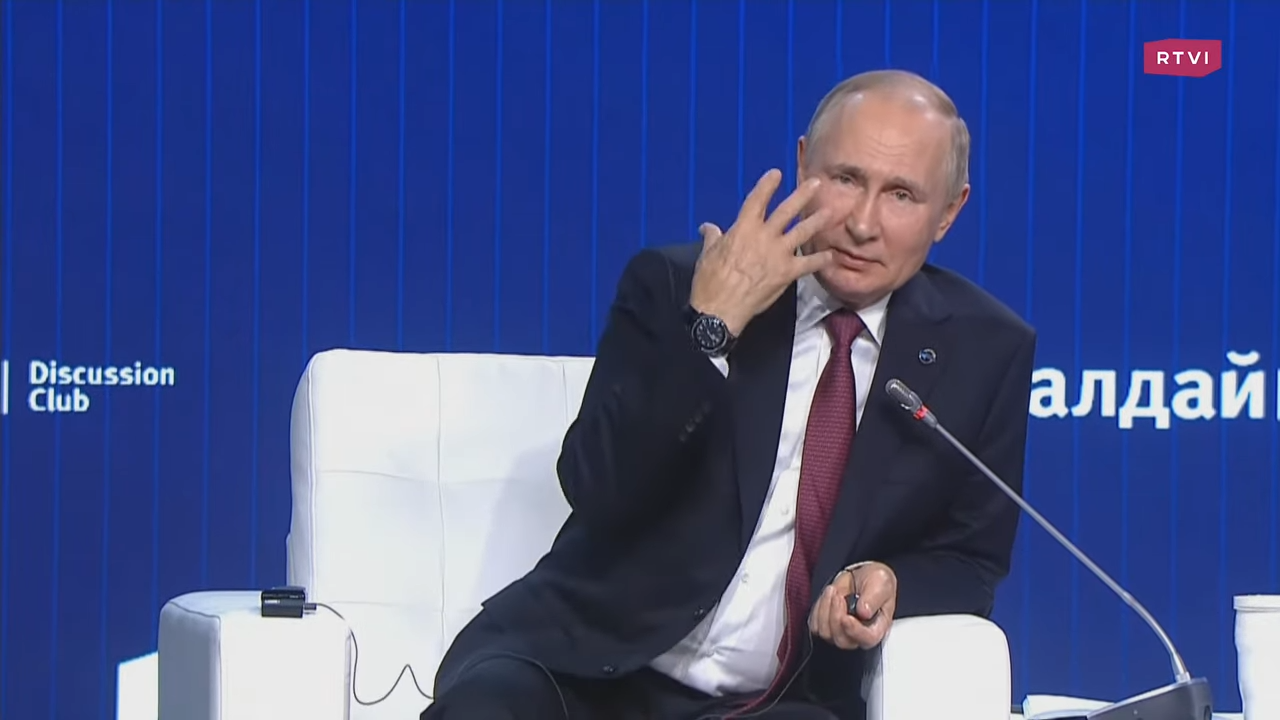 Russian President Vladimir Putin at Valdai Discussion Forum, 27 October 2022. Screenshot. 
Editor's Note
The Washington-based think tank Institute for the Study of War (ISW)
reports
that Russian President Vladimir Putin confirmed that Russia is using a variety of social schemes to justify the transfer of Ukrainian children to Russia.
In his annual New Year's speech, Putin thanked Russians for their efforts to send children from occupied Ukrainian territory on "holidays." ISW has previously reported instances of Russian officials using the guise of "holidays" and vacation schemes to justify the transfer of Ukrainian children to Russia and Russian-occupied Crimea.
Putin's list of instructions also directs Russian Commissioner for the Rights of the Child Maria Lvova-Belova and the occupation heads of Kherson, Zaporizhzhia, Donetsk, and Luhansk oblasts to "take additional measures to identify minors…left without parental care" in occupied areas to provide them with "state social assistance" and "social support."
The Kremlin may seek to use this social benefit scheme to tabulate the names of children it deems to be orphans to identify children for deportation to Russia and potentially open avenues for their adoption into Russian families. ISW continues to note that the forced adoption of Ukrainian children into Russian families may constitute a violation of the Convention on the Prevention and Punishment of the Crime of Genocide.
Read also:
Russia may have deported "hundreds of thousands" of Ukrainian children – Ukraine's Ombudsman
Ukraine uncovers children's torture chambers in its de-occupied territories – Ombudsman
Russians deported "more than 100" Luhansk children to Chechnya for "patriotic education" – Luhansk Oblast Head
Russian sources, proxy officials touting forced adoption of Ukrainian children into Russian families – ISW