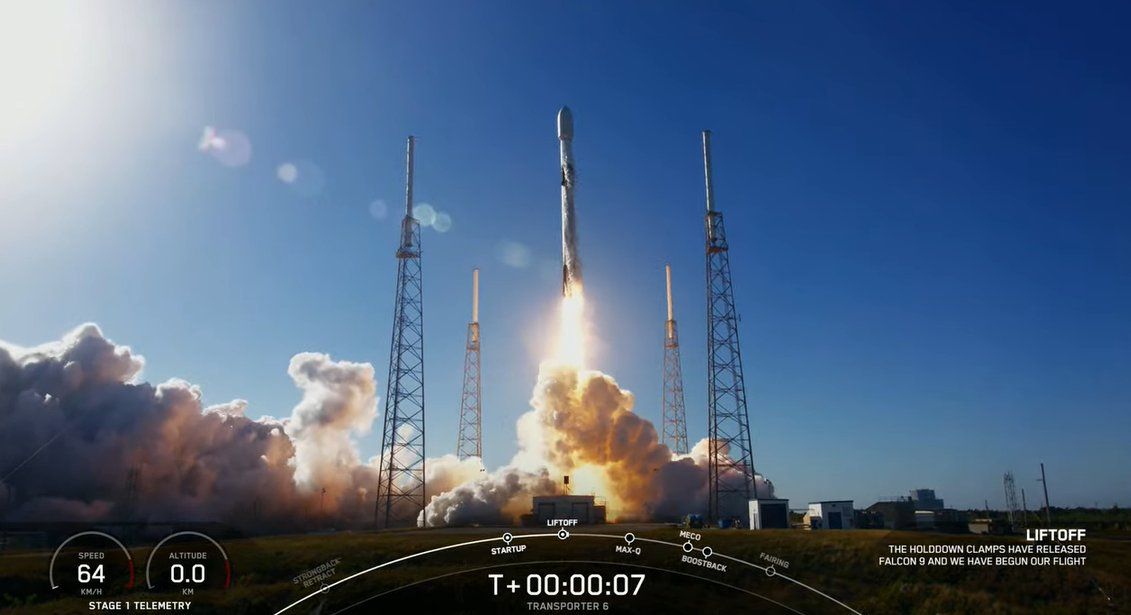 A SpaceX Falcon 9 rocket launches 114 small satellites from Cape Canaveral Space Force Station, Florida on the Transporter-6 mission on Jan. 3, 2022. (Image credit: SpaceX, via space.com)
 
SpaceX deployed the Ukrainian nanosatellite PolyITAN-HP-30 developed by scientists of the Sikorsky Kyiv Polytechnic Institute (KPI) into low-Earth orbit alongside dozens of other satellites launched on the Falcon 9 rocket's Transporter-6 mission on 3 January, KPI reported during the live stream of the launch.
SpaceX launched 114 satellites on its Falcon 9 rocket from Cape Canaveral Space Force Station in Florida, deploying them in 82 separate deployments. This particular Falcon 9's first stage was reused for the 15th time. The Transporter-6 mission was SpaceX's 200th flight and the company's 161st successful rocket landing, space.com says.
KPI says that its nanosat will ensure the implementation of a scientific experiment to study the effectiveness of the heat pipes of various designs as the main element of spacecraft thermal stabilization systems.
Read also:
Tags: PolyITAN-HP-30, satellite, SpaceX, Ukraine