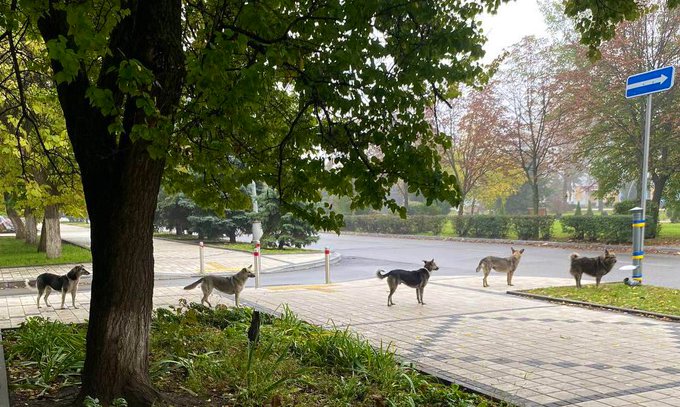 These dogs from Kramatorsk, Donetsk Oblast wait in line for food from volunteers.
"Yesterday we installed a feeding station for animals in Kramatorsk (with your support!). This morning, Ukrainian dogs were standing in line to eat," World Central Kitchen CEO Nate Mook tweeted.
American animal rights activist Nate Mook came to Ukraine to help animals affected by the full-scale Russian war.