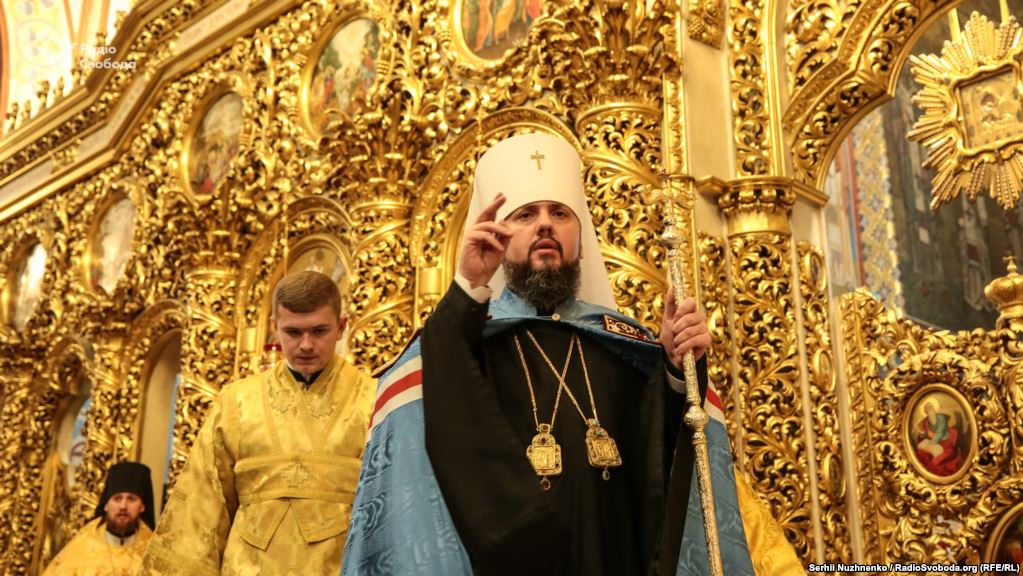 Metropolitan Epiphany. Photo: cerkva.info 
To hear Moscow propagandists talk, you would think that the new Orthodox Church of Ukraine (OCU) in combination with the Ukrainian government would use Gestapo-type tactics to suppress all congregations there now affiliated with the Moscow Patriarchate.
But Metropolitan Epiphany of Kyiv, the head of the new OCU, says that is absurd and that the Moscow exarchate will continue to exist in Ukraine because "many believers want it to" and that he has nothing against that outcome.
"We understand that in Ukraine the Russian Orthodox Church will in the future continue to exist and that many want to remain there. We do not have anything against this. A hierarch or priest with his flock must decide for themselves. If they decide they want to voluntarily join the newly formed OCU … we will accept them in our structure of a single OCU."
The doors of the OCU "are open for all Orthodox in Ukraine." Each must make a choice, and if one speaks of any OCU strategy about those beyond its ranks, it "must be formed on the evangelical principle of love, peace, mutual understanding and fraternal mutual respect," Metropolitan Epiphany says.
Many parishes and some hierarchs of the Moscow exarchate have already shifted to the OCU, and the church leader hopes there will be more. One reason for that shift is the new Ukrainian law which requires the Ukrainian Orthodox Church – Moscow Patriarchate to identify itself openly as the Russian Orthodox Church, one whose headquarters are not in Ukraine but in Moscow.
Further Reading:
Tags: Autocephaly, Autocephaly for Ukrainian Orthodox Church, Metropolitan Epiphany, Moscow Patriarchate, Orthodox Church of Ukraine (OCU), Patriarch of Constantinople, Russian aggression, Russian Orthodox Church, Ukrainian churches, Ukrainian Greek Catholic Church, Ukrainian Orthodox Church