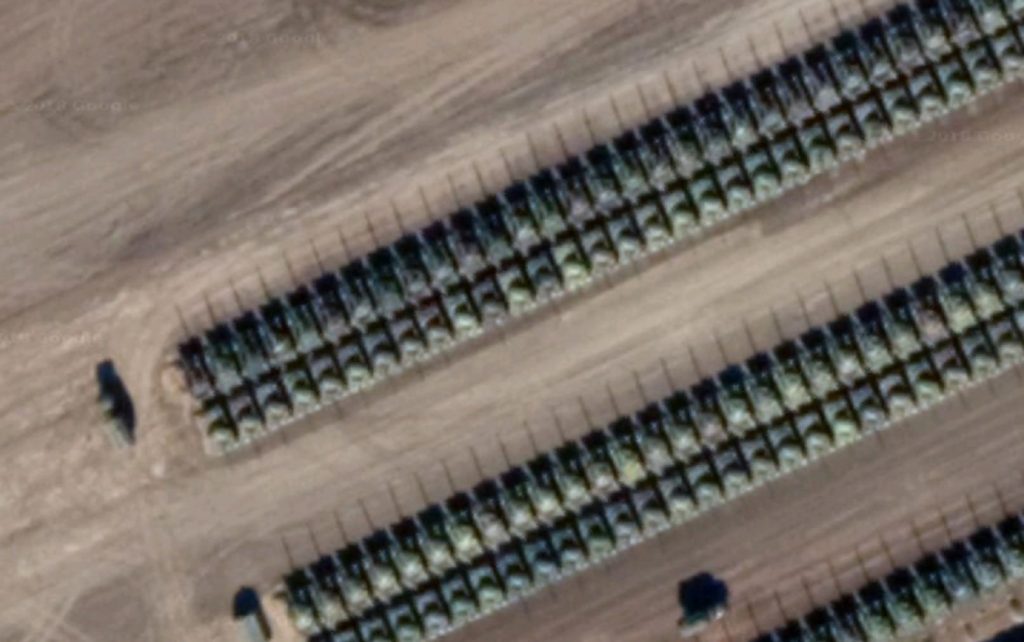 Hundreds of Russian tanks assembled 18km from the Ukrainian border as of early December 2018 (Image: Google Earth via defense-blog.com) 
If Moscow wants to expand its aggression in Ukraine, it will easily find a "formal" justification for this because both Russia and Ukraine are prepared for "an escalation of military action" between them, according to independent Russian military analyst Pavel Felgenhauer.
He made his comments to Ukraine's Gordon news agency in response to those of Kurt Volker, the US special representative on Ukraine, who said that Russia "needed an occasion for aggression."
Whether there will be "a winter war" or not remains to be seen, Felgenhauer says; but "the possibility exists" given the concentration of forces on both sides. "Thus, the escalation of the conflict is not excluded. But if this doesn't happen before the end of January, it means that there will not be a winter campaign."
Given the poor state of roads in the Donbas, the best times for launching an attack are either in the summer when drought makes the roads passable or in the winter when freezing weather does the same thing, the military analyst says. He adds that a Russian attack via the Sea of Azov is improbable given that its shallow waters create difficulties for the Russian fleet.
If Russia wants to start a new wave of aggression, Felgenhauer says, it will not be difficult for it to find an occasion. That raises tensions on both sides, especially given that it isn't clear whether Moscow will use regular forces or hybrid ones as it has in the course of earlier moves against Ukraine.
What makes things especially worrisome, the military analyst says, is that Russian officials, like foreign ministry spokesperson Mariya Zakharova have been suggesting that Kyiv is preparation "provocations in the Donbas," exactly the kind of thing Moscow accuses others of doing before it does so itself.
Further Reading:
Tags: Donbas war (2014-present), Russian military threat, Russo-Ukrainian War (2014-present)