Image: RFE/RL Ukrainian Service (RFE/RL) 
Leonid Polyakov, a former Ukrainian defense minister now at the Center for Research on the Army, Conversion and Disarmament, says that in the conflict with Russia over shipping on the Sea of Azov, Ukraine has law on its side but lacks both the military capacity and international support to respond adequately.
There is no basis for optimism at least in the short term, he tells Kseniya Kirillova of Radio Svoboda.
"Despite Ukraine's obvious legal correctness, we are not in a position to do something by ourselves. Moscow traditionally manipulates the legal field and misuses its force."
Vladimir Putin isn't going to be constrained by the moral support of Ukraine's international partners or the judgments of international bodies unless and until that support and those judgments entail real consequences for the Russian side, Polyakov says. And as a result, Ukraine must prepare for the worst.
Already, he says, "given the ever more aggressive behavior of Moscow, Ukraine has begun to consider possible redirection of its shipping from the ports of Mariupol and Berdyansk" and strengthening its naval presence in the Sea of Azov. But these measures so far "are clearly insufficient."
But Polyakov adds, no one is thinking about making concessions to Russia over water and electricity for Crimea, as Moscow wants. And consequently, in the immediate future, the situation in and around the Sea of Azov is only going to deteriorate, possibly opening the way to expanded Russian aggression against Ukraine.
Valentin Badrak, the head of the Kyiv Center for Research on the Army, Conversion and Disarmament, agrees but if anything is even more pessimistic about Ukraine's situation. Russia is ready for a conflict, he says; but Ukraine is not. Nonetheless, he argues, "we must defend ourselves and our interests."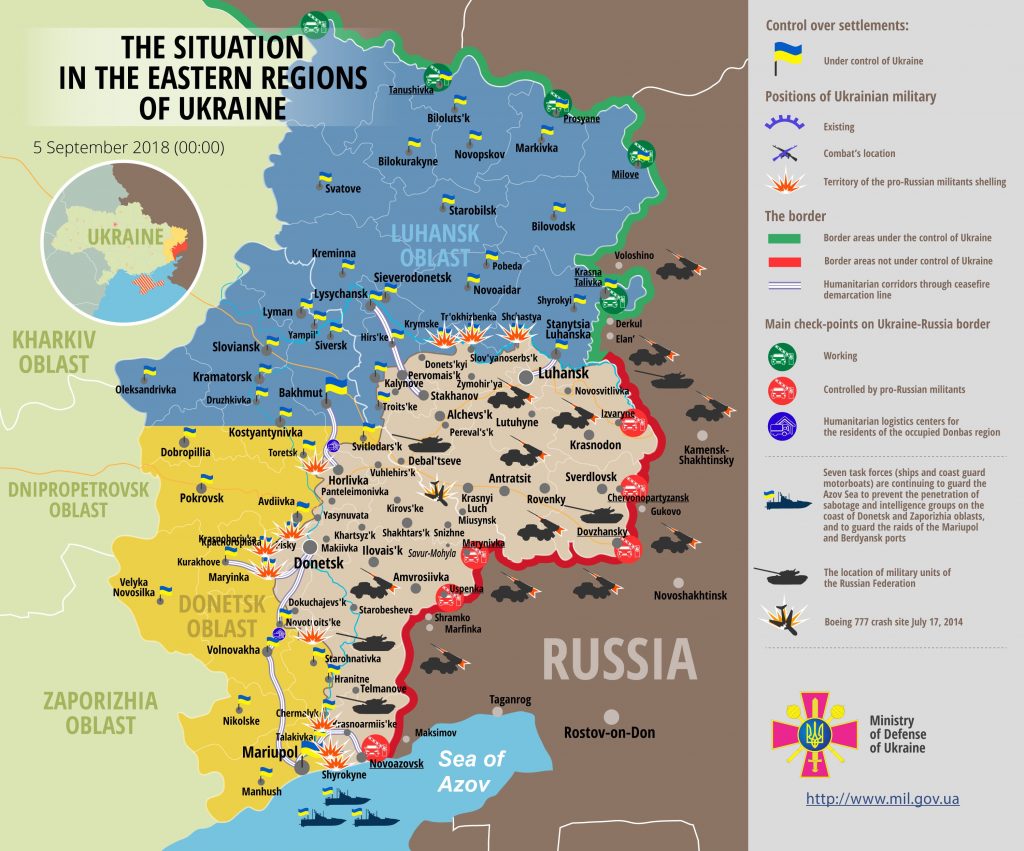 "We must be concerned in the first instance about coastal defense" by creating rapid reaction marine units that can be shifted as needed and by arming these units with Neptune rockets which could make a serious contribution to redressing the current imbalance, Badrak says.
At the moment, he continues, there is no indication that Moscow is about to launch a full-scale invasion; "but the problem is that the Russian army in any case is prepared for [that] while the Ukrainian army is not."
Ukraine needs to use the present time to develop its forces rather than wait until the Russian armed forces do in fact move.
"We have still not created a professional army," Badrak says. "In units we have lost 50,000 to 70,000 motivated and experienced soldiers who could form the nucleus of a new professional army. Many have left because of insufficient financing and the absence of social guarantees." And the order of battle on the Ukrainian side is in many cases hollow.
Some units currently, he says, have only 40 percent of the personnel they are supposed to have.
The situation with regard to military equipment is, if anything, even worse. Much of it is out of date and many units have far less than they are supposed to have. A few marine units are coming up to standards, but there is a serious shortage of these and of ships.
Ukraine is slated to get two cutters from the US, but it needs a minimum of 20 to 30.
Because of these military shortcomings, Badrak says, Kyiv must consider "comprehensive measures" for resolving the conflict on the Sea of Azov, including involving more international players. He suggests that Ukraine should seek to involve Turkey in negotiations over that body of water given its location and relatively good relations with Moscow.
Read More:
Tags: Berdyansk, Donbas war (2014-present), Mariupol, Military analysis, Russian aggression, Russian invasion of Ukraine, Russo-Ukrainian War (2014-present), Sea of Azov, Turkey, Ukrainian Navy