We are delighted to report that our yesterday's news was about a sting operation carried out by the Ukrainian Security Service to apprehend the organizers of a planned murder. Arkady Babchenko is alive and well. Read details
here.
Arkady Babchenko, a Russian opposition journalist who fled to Ukraine has been shot in his home in the evening of 29 May 2018. He died in the ambulance on the way to the hospital.
According to the spokesperson of Ukraine's Police Yaroslav Trakalo, Babchenko's wife was in the bathroom when she heard shots, came out and saw her husband covered in blood. Ukrainian MP Anton Herashchenko informed that Babchenko went out to buy bread, while his wife stayed home. The killer, he wrote, was waiting at the stairs of the apartment building and shot Babchenko in the back when he came out the door of his apartment.
Arkady Babchenko was a Russian journalist and blogger who openly criticized Putin's regime. In February 2017, after the start of a campaign of repressions and threats against journalists in Moscow, he left Russia for Prague, then relocated to Israel, but eventually settled in Kyiv.
Born in 1977, he participated in the first and second Chechen wars, and after the end of his military service became a military journalist of several Russian outlets, including the opposition Novaya Gazeta. He reported from Kyiv during the Euromaidan revolution and war-torn Donbas after the start of Russia's war against Ukraine in 2014.
His last post on facebook, written at noon on 29 May, recalled how exactly four years ago he escaped death because a Ukrainian military helicopter flying to a position in eastern Ukraine was overloaded and could not take him. The helicopter was shot down by a Russian anti-aircraft system the same day.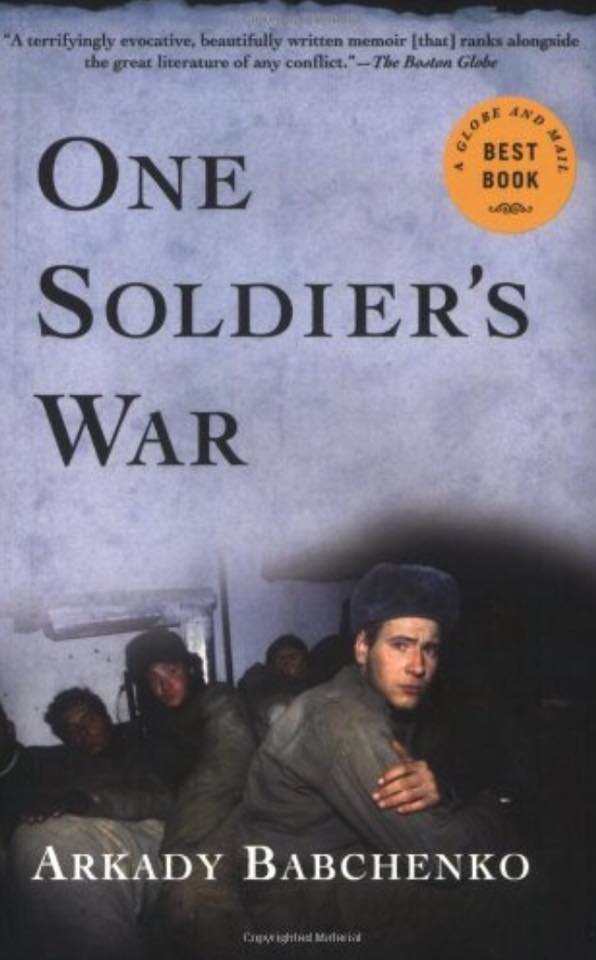 Babchenko is considered to be one of the founders of contemporary military prose. One of his most famous books is "One soldier's war," where he described his experience as a soldier in Chechnya.
He was a vocal critic of the Putin's regime and has been even said to lead a "holy war" against Putin.
In Kyiv, Arkady Babchenko was the host of a show on the Crimean Tatar TV channel ATR which moved to Kyiv following Russia's clampdown on independent media in occupied Crimea. He was also involved in efforts to provide medical supplies to soldiers at the frontline in Donbas.
While staying in Ukraine, Babchenko refrained from criticising Ukrainians or the Ukrainian government. He believed that a Russian citizen has no right to do this while Russian troops are on the territory of Ukraine.
He was known for his witty and scathing criticism of contemporary Russia. One of his most famous quotes is "Your Motherland will abandon you, sonny. Always!" It derides the Russian military leadership which sends its troops to clandestinely fight in wars abroad but disowns them when they are killed overseas.
On 28 May 2014, Babchenko wrote that Vladimir Putin's "confidant" Marina Yudenich had offered to Chechen strongman Ramzan Kadyrov to kill the journalist. He wrote about receiving other death threats. Myroslav Gai, a friend of the slain Babchenko had said that the journalist had continued receiving death threats up to the latest days. Gai believes that Babchenko was murdered over his political stance.
A string of resonant murders has taken place in Kyiv over the last years.
Former Russian lawmaker and Putin critic Denis Voronenkov had been shot to death in Kyiv 23 March 2017 in an attack that also took the life of the assailant.
A veteran of the Anti-Terrorist Operation, Ukrainian police lieutenant, ethnic Chechen Amina Okuyeva was killed on 30 October 2017. The same year, she saved her husband Adam Osmayev, who was accused of a Putin murder plot, from an assassination attempt.
Timur Makhauri, who pro-Russian Chechen leader Ramzan Kadyrov considered a personal enemy, was killed in a car explosion in Kyiv on 8 September 2017.
The Belarusian journalist Pavlo Sheremet was also killed in a car explosion on 20 July 2016. The killers have not been found.
More about Babchenko's work:
Read also: