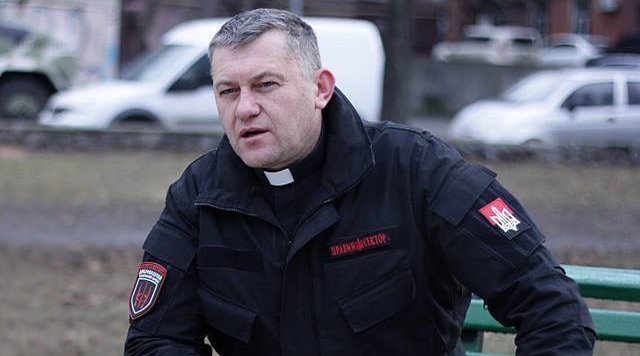 Mykola Medynskyi (Image: risu.org.ua) 
Ukrainian churches have been gaining in recent years as ever more people have chosen to leave the parishes of the Moscow Patriarchal Church in that country, Chaplain Mykola Medynskyi says; but if the Ukrainian government were to ban the Moscow church as some are suggesting, those gains could turn into losses over night.
That is because, the Greek Catholic priest says, such a governmental ban would be taken as "a signal" by some of the most zombified within the Russian church and they would "immediately begin protest actions in society."
Indeed, he says, some of them might try to act in ways that would allow them to become martyrs to their cause. At the very least, this would divide many communities and weaken Ukraine, something many in Moscow may want but that no one committed to Ukraine's future can possibly be in favor of.
Related:
Tags: Donbas war (2014-present), Moscow Patriarchate, New Ukraine, patriarch, Russo-Ukrainian War (2014-present), Ukraine, Ukrainian Greek Catholic Church