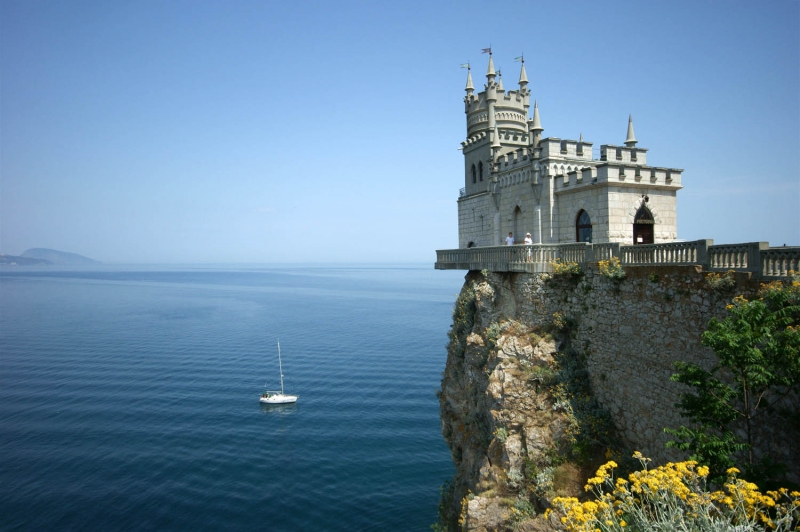 Swallow's Nest castle 
Russia may destroy an iconic Crimean monument. This week the occupational authorities in the Black Sea Peninsula continued to drill into a sensitive seaside cliff. Atop that cliff is the famed Swallow's Nest castle.
Ukraine's Ministry of Temporary Occupied Territories has appealed to UNESCO for help in resolving the situation. The Swallow's Nest Castle holds great historical value for Ukraine. Any excavations on the cliff are a violation of the Hague Conventions on the Protection of Cultural Property. Despite this, the de-facto Russian authorities in the region continue to issue permits for archeological excavations in Crimea.
Tags: Crimea, Crimes of the Russian occupation regime in Crimea, International, Russia, Russo-Ukrainian War (2014-present), Swallow's Nest castle