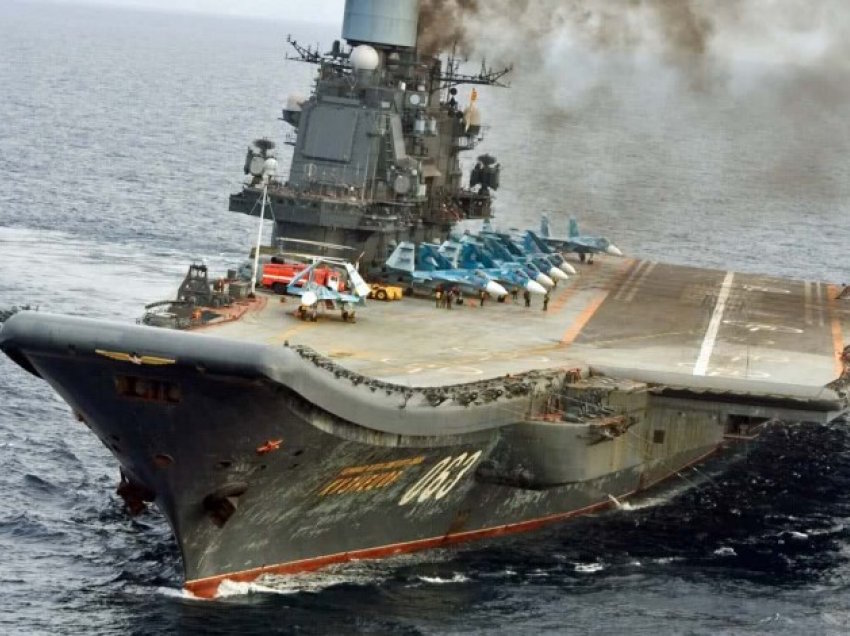 As much of Soviet-era military equipment inherited by Russia from the USSR, its only aircraft carrier, Admiral Kuznetsov, was built in Ukraine. Here it is on its way to Syria in October 2016 to participate in Putin's campaign to defend the dictatorial Assad regime. The ship was built over 1982-1991 at Ukraine's Mykolayiv South Shipyard. (Photo: social media) 
Last year, the Russian defense ministry has taken eight billion rubles (120 million US dollars) out of its weapons procurement budget to pay for past due bills for housing and communal services, and this year, it has taken 21 billion rubles (350 million US dollars) to do the same thing, according to an RBC investigation.
This debt, according to RBC's Vyacheslav Kozlov and Dmitry Serkov, was built up during the time of the previous defense minister, has been confirmed by open sources, and is being retired and reduced (by returning some unused housing property to its original owners), so as to minimize its impact on spending plans.
While the impact of such spending on weapons acquisitions is relatively small – Moscow is spending more than 1.4 trillion rubles (23 billion US dollars) on those this year – it is nonetheless significant both that the housing and communal services sectors have this much clout and that the defense ministry is solving its housekeeping problems this way.
Related:
Tags: International, Military analysis, Russia, Russian Defense Ministry, Russian military, Russian weapons