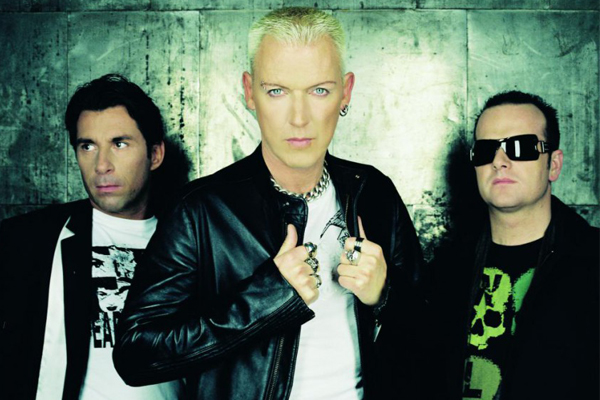 The German techno band Scooter is planning to perform in occupied Crimea on 4 August 2017. Ukrainian media were alerted of this fact by Mark Feygin, the lawyer of many Russian resonant and politically motivated cases, including the punk band Pussy Riot and illegally jailed Ukrainian pilot Nadiya Savchenko. After Savchenko was freed, Feygin took on some more politically motivated cases involving Ukrainians, including that of Ilmi Umerov, a Crimean Tatar leader who is now prosecuted by the Russian occupation authorities for upholding Ukraine's territorial integrity.
Umerov is one of 21 Crimean Tatars who are illegally jailed on political motives, according to the latest data of the LetMyPeopleGo campaign.
Feygin arrived to Crimea for the latest farcical hearing in Umerov's case and saw the advertisemet featuring Scooter's planned performance.
Прилетел в Крым. Завтра суд по моему подзащитному Ильми Умерову. Тут, смотрю, концерты. pic.twitter.com/qupHqTrMLt

— Mark Feygin (@FeyginMark) June 13, 2017
Russia annexed Ukraine's Crimean peninsual after a sham referendum in March 2014. The landgrab was condemned by most countries, including Scooter's native Germany. In December 2016, Russia was recognized as an occupying power in Crimea by a UN resolution. The human rights situation remains dismal and the rights of the indigenous Crimean Tatar population, who are vociferous in their opposition to the occupation, are routinely violated, with at least 9 killed and 15 kidnapped over the last 3 years. Nearly a hundred children are now growing up without fathers due to the political repressions against Crimean Tatars.
Scooter's performance in the occupied peninsula is not only unethical, as it endorses an illegal occupation that brought about massive human rights violations, but illegal – according to Ukrainian law, entering Crimea from the territory of Russia is forbidden and is reason for denial of entry to Ukraine in the future. Performers are routinely denied entry into mainland Ukraine over their unsanctioned performances in occupied Crimea, as audiences from around the world were reminded of in Ukraine's decision to ban Russia's Eurovision contestant yulia Samoilova from performing after it was uncovered that the artist performed in occupied Crimea.
By agreeing to perform in the #ZB Fest 2017 (Zolotaya Balka Festival), Scooter not only legitimizes the Russian occupation of Crimea and crosses out chances of future performances in Ukraine, but endangers its fans to also be denied entry into Ukraine, as their website makes no note of the legal aspects of traveling to Crimea via the Russian border.
Tags: Crimea, Music in Ukraine, News, Sanctions