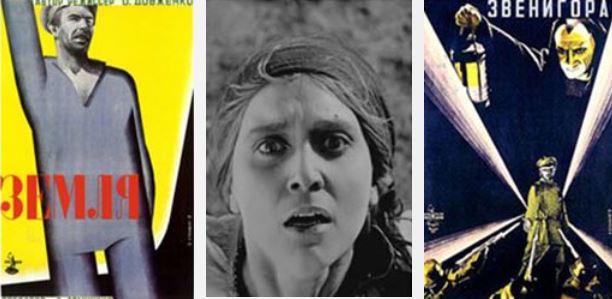 Photo: Ukrainian Institute London 
The Russian Empire's Revolution of 1917 is largely remembered through its influence on Russia, although it was consequential to the establishment of a number of independent states, among them Ukraine. The Ukrainian Institute in London is planning to bring out the Ukrainian perspective from the 1917 Revolution and how it impacts modern Ukrainian society with a series of events in London.
Remembering the 100th anniversary of the Ukrainian revolution is crucial today, as the experience of those turbulent years has influenced the political processes in modern Ukraine and many historians today look at the Ukrainian revolution of 1917-21 as a precursor to the Euromaidan or "Revolution of Dignity" of 2013-14.
"The Ukrainian revolution of 1917, aiming to achieve social justice and national liberation, opened a century of Ukraine's struggle for its independence and statehood in which Ukrainians experienced revolts and violence, civil war and social experimentation, forceful collectivization and famines, persecution of religion and faith by the atheistic state, Soviet state building and disintegration of the Soviet Empire," the Ukrainian Institute's website says.
The organizers contend that the revolution of 1917, which set the foundations of a modern Ukrainian state, apart from bringing unprecedented upheavals and tragedies, spurred the creativity and flourishing of Ukrainian arts, namely avant-garde painting, literature, and cinema:
"Very distinct in its flavor, this artistic work was tolerated by the Soviet State at the start but later suppressed and disregarded. Linked to Kyiv, Kharkiv, Lviv, Odesa either by birth, education, work or sense of identity, this group of artists and cinematographers became an integral part of European modernism and influenced the development of Ukrainian modern art."
Here are the events that the Ukrainian Institute in London is planning for their cycle "A century of Ukrainian revolutions":
Ukraine's state-building of 1917-21 and the Great Famine of 1932-33 will be discussed in talks, given by prominent historians Mark von Hagen and Anne Applebaum. The artistic legacy of Olexander Dovzhenko and Kazimir Malevich will be a focus of dedicated events.
The series will include a screening of an iconic film by Ukraine's renowned film director Oleksandr Dovzhenko, "Zvenyhora" (1928) as well as two little known, albeit brilliant, silent avant-garde films of the period "Shkurnik" ("A Profiteer", 1929) and documentary "In Spring" (1929). The screenings will compliment panel discussions with authoritative historians and cultural commentators. The series will involve a partnership with the Oleksandr Dovzhenko National Centre, the Ukrainian state cinemateque, which will offer restored copies of the films for viewing and provide a cultural/historic comment for them.
Finally, the series will re-connect with the realities of today's Ukraine which finds itself in a process of intense dialogue with the intellectual and artistic legacy of the Soviet period. A separate event will look at the phenomenon of  "Leninopad" and Soviet mosaics as visual artifacts of the bygone era.
---
Related:
Tags: History, London, News, Revolution, Ukrainian history